Your First Investment Property In Winthrop
Posted by Seth Williams on Monday, November 14, 2022 at 12:10 AM
By Seth Williams / November 14, 2022
Comment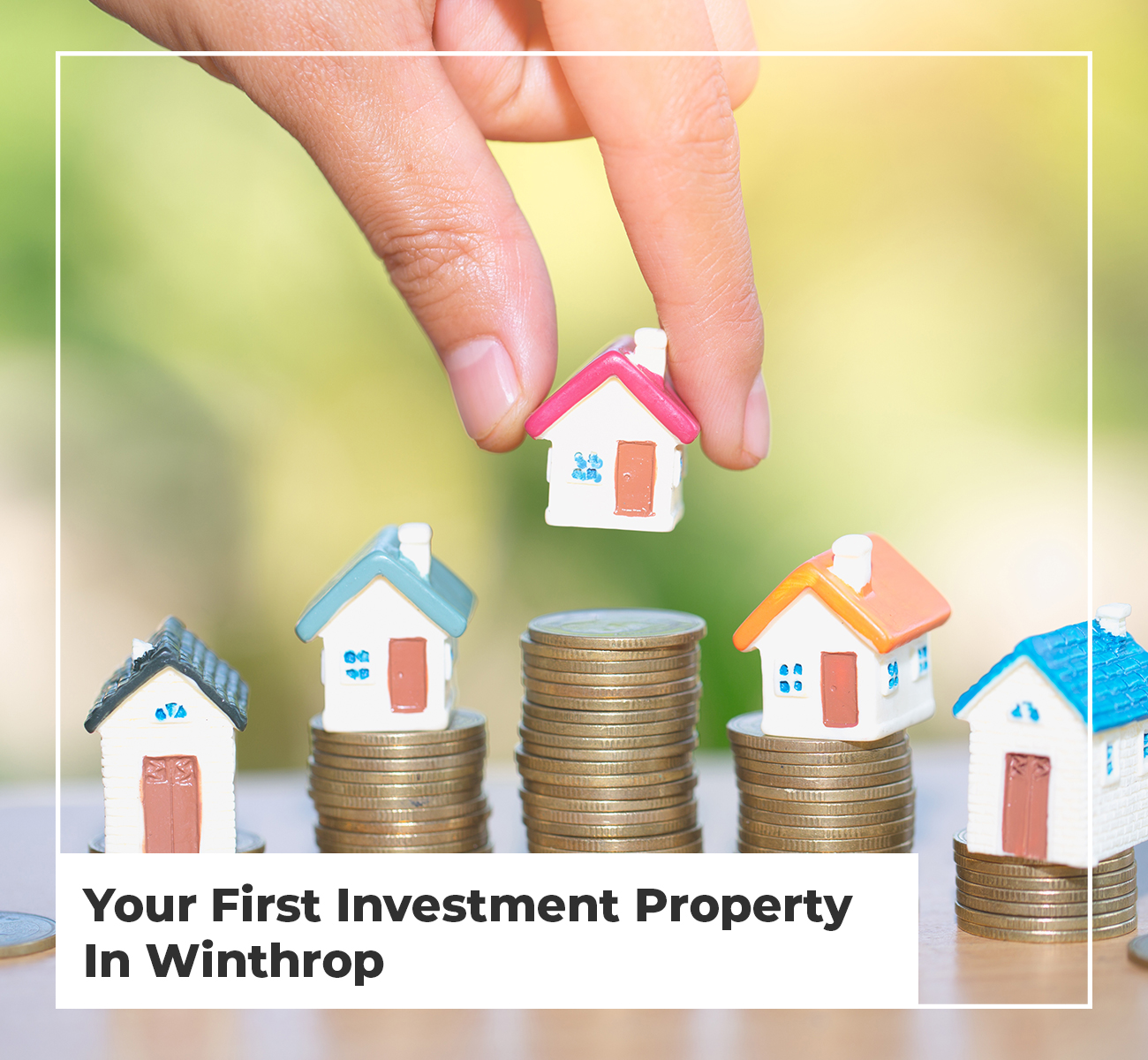 Purchasing your first investment property in Winthrop, MA, is a big decision. It's important to consider whether investing in a property in Winthrop is right for you. Luckily, you've landed at the right place today. We're sharing everything you need to know about purchasing an investment property in Winthrop, MA. Once we're finished, you'll be ready to decide whether or not you're ready to take the leap into the investment world!
Investment Property in Winthrop, MA
Jumping into real estate is a massive feat, so we'll start from the beginning, before you purchase. It's essential to understand every part to make an informed choice.
Questions to Ask Before You Purchase an Investment Property in Winthrop:
Before we dive into how to purchase your first investment property in Winthrop, MA, there are a few things that you need to ask yourself. First, to have a successful investment property, you must ensure that you're financially ready for it and understand everything it brings.
Will purchase of an investment property in Winthrop disrupt you from covering your existing financial obligations? If so, it's best to wait until you're financially sound and ready. If you're wondering how you know if you're ready for an investment property, consider how much cash you have, your financial security, monthly cash flow, and the cost of ownership.
Here are a few other questions you need to ask yourself:
What is your credit score?
Do you have a down payment ready?
Have you considered closing costs?
Does the investment property in Winthrop require repairs before you find potential tenants? If so, what is the anticipated cost of them?
How to Find the Right Investment Property
Purchasing an investment property is a significant decision, and ensuring that it's the right property will save you many troubles in the long haul. You want a property that is perfect for both the now and the future. So let's take a deep dive into everything you need to know so that you can purchase your first investment property in Winthrop. Below are a few important things to consider while navigating the journey.
Location
The location of the property is an important factor. It can attract a certain buyer or sway other ones. For example, a rural community without access to amenities might not attract an entrepreneur as much as a more centralized location would. On the other hand, Winthrop, Massachusetts, is a quaint oceanside town; it's a terrific location for an investment property. The town is a highly desirable community, and though it's a bit more expensive in terms of the cost of living, it's offset by the incredible scenery and picturesque ambiance.
Furthermore, the town is served by the Winthrop School District, providing high-quality education to students from kindergarten through Grade 12. Winthrop is home to a couple of lush green parks. Coughlin Park and Deer Island are both popular outdoor spaces that locals love. In addition, the town offers excellent recreation, like the New England Aquarium and Boston Children's Museum.
Financing
Before immersing yourself into the real estate market, securing financing can save you time, stress, and worry. As with all types of borrowing, the borrower must meet a set of criteria to secure financing. There are many avenues to do this, but we'll cover the basics here. For example, a conventional bank loan will typically require 20% of the purchase price as a down payment, but a lender may request as much as 30% for an investment property.
Several variables might affect a lender's decision to approve financing or not. The borrower's personal credit history, financial portfolio, and value of assets are all significant factors in the decision-making. Private money loans are another avenue that borrowers can explore. This type of financing refers to the funds coming from one individual straight to another. This might be a family or a private investor. Private money loans vary in terms of interest rates, loan terms, and credit scores. Last, a home equity loan might be the answer if the first two avenues aren't for you. In most cases, you can borrow up to 80% of the equity to use towards the purchase of your investment property in Winthrop.
A couple of other things to keep in mind when securing financing for your investment property in Winthrop are the anticipated operating costs, the expenses at your current property, and whether or not you can handle unexpected costs and bills. It's better to be prepared and ready for the emergency that probably won't happen than to be stuck in a bind, panicking.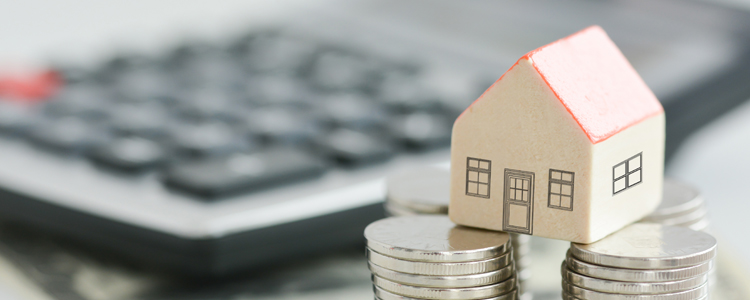 Things to Consider Before Leaping Into Real Estate
Once you have your financing in order, have found the perfect property, and think you're ready to go, stop. There are still a few more things to consider when buying your first investment property in Winthrop.
Property Management
When you're thinking of your first investment property in Winthrop, you might want to consider hiring a property management firm. They'll be able to take care of daily tasks such as mowing the grass, emptying outdoor garbage cans, changing light bulbs, and collecting rent. In addition, hiring a property management company alleviates a lot of stress off of the owner. However, if you want to be more involved and present, skip the property management.
Organization
Right from the beginning, you want to keep organization at the front of your mind. Make sure the paperwork is dated and filed accordingly, so you're able to refer to it quickly at any time. Once you've actually purchased your first investment property in Winthrop, you'll need to find the right tenants. The organization is key in scheduling viewings, making an appointment to have the property staged, and much more. Furthermore, it's important to keep a record of repairs, taxes, insurance, rental payments, and everything else. Keep everything. This will simplify filing your taxes, and you never know when you'll need to refer back to something.
Cost of Daily Operations
The cost of daily operations is an important one to consider. It refers to the actual dollar amount that it costs to keep the property livable and in good condition. For example, the mortgage payment, utilities, repairs, management fee, and anything else associated with the property. You want to ensure that you can afford the cost of daily operations even if the property is without a tenant.
Emergency Fund
Suppose you've not found a tenant for a few months, or the property takes unexpected damage, such as the roof caves in. Unfortunately, events like these can't always be budgeted for or even anticipated. That's why it's a good idea to build up an emergency fund to be able to cover unexpected costs.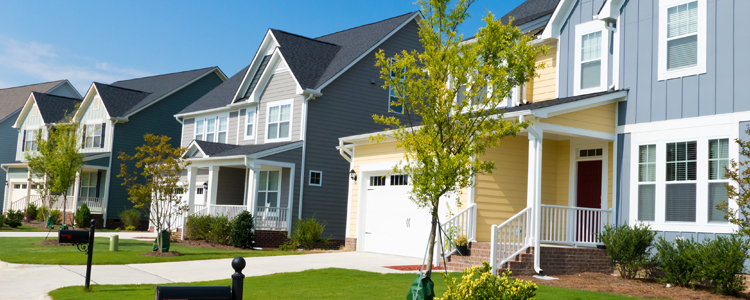 The Neighborhood
I know we already covered the location above, but choosing a good neighborhood for your first investment property in Winthrop is very important. Downtown Winthrop is a trendy, nautical community. It's filled with many historic homes, inviting coffee shops, and incredible views. The neighborhood is walkable, with charming features weaved in and out of every street. Many homes in the downtown community are large, with many bedrooms. Court Park has many single-family homes. Winthrop Highlands has several walk-up apartment buildings, townhomes, and studio apartments, making it an ideal location for your first investment property in Winthrop.
Stage the Property
Once you're ready to put your first investment property in Winthrop up for lease, you will want to consider staging the property. Staging is necessary for a few reasons: First, it will make the place look amazing. But second, you'll be more likely to secure a tenant when you can present an image to them. Families can wander through your property and visualize what life would look like for them. A professional stager can optimize angles, views, and light to present your potential tenant's best version of the property.
Finding Quality Tenants
Finding high-quality tenants can be difficult, but it shouldn't take too long if you stage the property and advertise it well. Look for tenants with a solid income stream, good rental history, and people you get a good vibe from.
The Takeaway
To wrap everything up, let's review some of the key points covered in this article:
Ensure that you're ready for an investment property in Winthrop, MA. Make sure that your finances are secure and prepare for an emergency fund.
Choose a good location.
Secure your financing through the many options.
Consider daily operations, property management, and advertising to find quality tenants.
Invest in a property in a terrific neighborhood with other properties that have a higher home value.
Ta-da! You're ready to start house hunting!
While these steps might seem simple, it's a condensed version of a complex process. Make sure you read everything before signing and consult with a lawyer always. Next, select a property that will bring a strong and reliable return and consistently attract tenants. Staging the property might feel unnecessary, but if you can splurge, it is worth it. And finally, pick the right tenants. Trust your gut and ask for references.
Seth has 15 + years in multi-unit retail management, and is bringing the renewed focus to the client that has been absent from the industry for decades. We integrate the latest and greatest technology, at the same time making your purchase or home sale as stress free as possible.
Get in touch today by filling out a contact form or giving us a call.