Winthrop, MA Zip Codes Guide For 2022 | Reviewed
Posted by Seth Williams on Tuesday, September 21, 2021 at 4:40 PM
By Seth Williams / September 21, 2021
Comment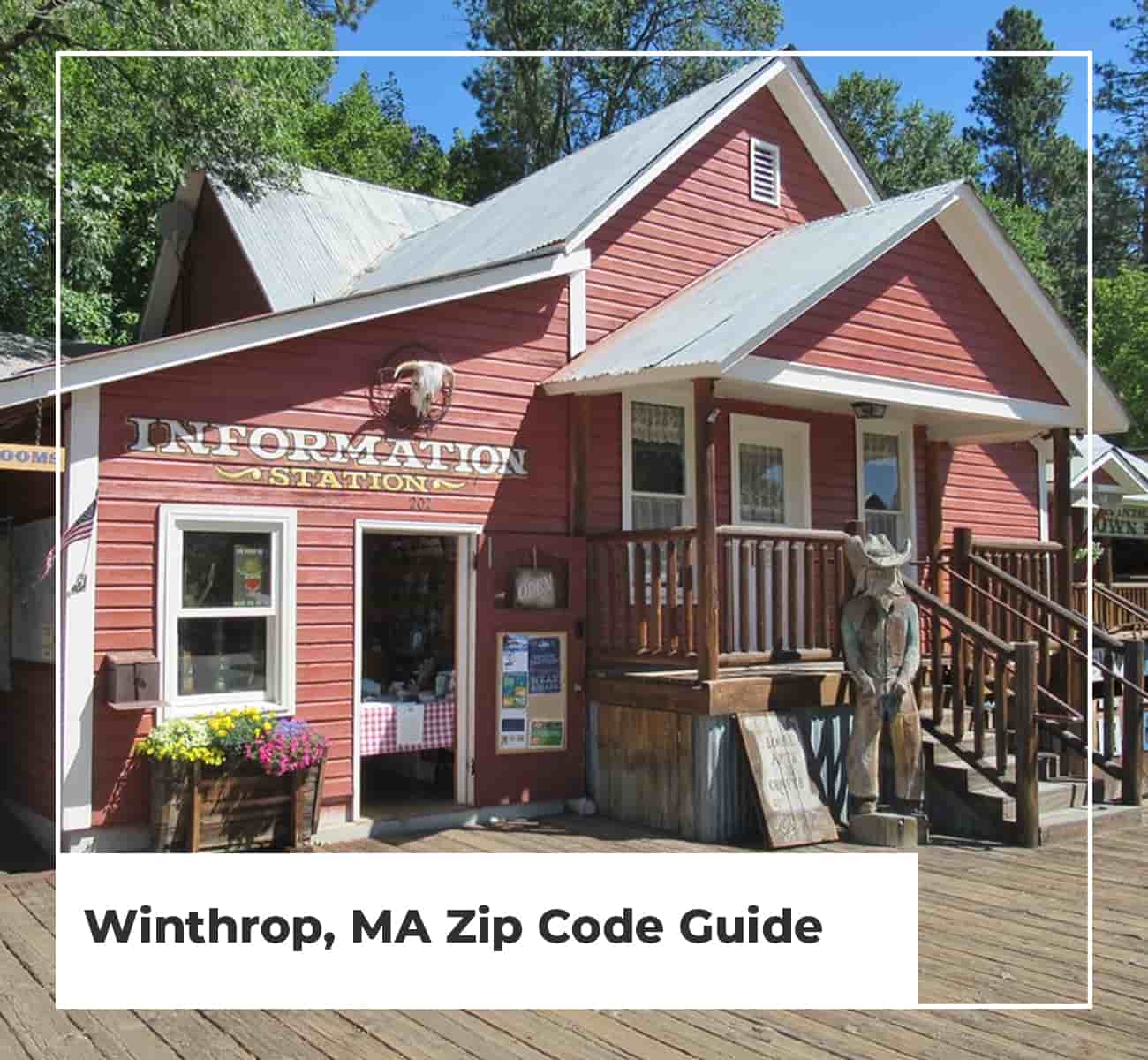 The town of Winthrop is located in Suffolk County in Massachusetts and is a part of the Greater Boston Area. Established in 1630, Winthrop is one of the oldest communities in the United States and also happens to be one of the most desirable. Due to its small square footage, Winthrop is one of the most densely populated areas in this region of Massachusetts. Nonetheless, this charming coastal community is filled with friendly people and features some of the most beautiful scenery out over the Atlantic coastline.
Winthrop MA zip codes are very easily distinguisable. There's only one zip code designated to Wintrhop: 02152. Everyone living in this small city has an address with this zip code. This guide will go over the details of the 02152 zip code, the real estate, amenities, and education found within its borders, and give you a bit of an insight into living in Winthrop.
02152 Zip Code
Zip codes are put into place as a way to identify specific geographic locations. A zip code is composed of five digits, which are assigned consecutively starting with 00000. The first two digits represent the state, while the last three signify an area within that state's jurisdiction. All postal service options within the United States also apply here.
The 02152 zip code is located in Winthrop and is home to more than 19,000 people. The borders of this zip code stretch about two miles long and the community borders the Atlantic Ocean. Nearby communities include Chelsea, Beachmont, Revere, and Boston, making it easy for locals to venture out and explore more of the Greater Boston Area and all that it has to offer (which is a lot!).
Winthrop is a historic suburb and is home to a number of beautiful landmarks and buildings dating back to the area's establishment. The beauty of the historic architecture combined with the more modern structures that have been erected over the years make Winthrop a unique town that highlights its historic and contemporary character.
Being settled along the coastline, many Winthrop residents take to the waters, be it for work or pleasure. Fishing is a big industry along the Atlantic coast and provides plenty of job opportunities for those residing there. Fishing for sport is a popular hobby among Winthrop locals, as well as sailing, yachting, waterskiing, and just about any other water-based activity that you can think of. If getting out in the fresh air and being out on the water is something that appeals to you, joining the 02152 zip code is definitely something to consider!

Winthrop is a fantastic little city to live in, and the 02152 zip code offers a selection of diverse real estate, fantastic local amenities, and great schools to choose from. Let's take a closer look at all that the 02152 zip code has to offer!
02152 Real Estate
The town is home to many historic buildings and is known for its close proximity to the water and Boston, which is just 18 minutes southwest. If you're looking for a nice coastal property where you can enjoy the waves of the North Atlantic, Winthrop is a great place to start your search.
Even though the 02152 zip code falls under a small community, the proximity to Massachusetts' capital city, Boston, means that the cost of real estate matches the larger city. Homes for sale in Winthrop can be found anywhere from the mid $200,000s to over $3 million, with the average cost of real estate sitting around $650,000. Rent is also more expensive than the average city's prices, costing around $2,500 per month. It may seem like a steep cost, but the coastal views alone are totally worth the price!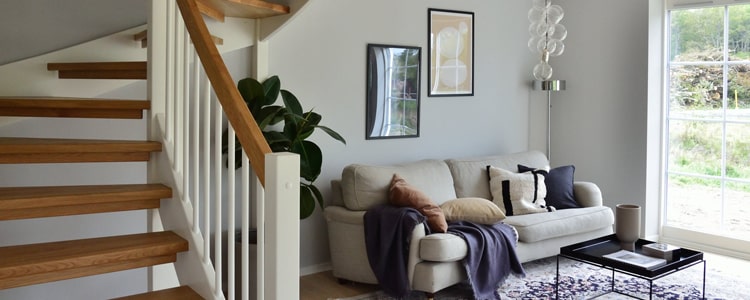 Winthrop is such a small community that it really isn't split into designated neighborhoods. That being said, locals do recognize different areas of town including coastal versus inland properties, although the amount of coastal properties outweighs the amount of inland properties. Beach homes are another popular form of real estate along the coast, and many people choose to live there year-round, but there's also a number of residents who only live in the area part-time. These homes can also be recognized by location, either the Winthrop Beach or the Yirrell Beach.
Searching through the real estate listings in the 02152 zip code, you'll come across a diverse selection to choose from. Winthrop offers everything from beautiful beach homes to trendy new condos. If you're looking for an investment property, the homes found along the beaches of Winthrop are a popular choice and are a great way to expand the tourism industry. For the most part, residents of Winthrop choose to stay in Winthrop all year long, but it's nice to have options. No matter what your lifestyle, you're bound to find something to suit your needs when you're researching the 02152 zip code listings.
01252 Amenities
There's plenty to see and do in this gorgeous coastal town. Winthrop is home to several parks, unique local eateries, and great shopping opportunities.
Coughlin Park is a picturesque green space set along the Atlantic Coast. Here, visitors can enjoy an afternoon playing and socializing. Coughlin Park has the perfect spot for picnics and BBQs, which makes it the ideal spot for gatherings.
Deer Island is another beautiful parkland. This historic destination is home to the town's water treatment plant, where guests can take a tour and learn a little more about the community's history and way of life. Deer Island is also home to a number of scenic trails and picnic areas, so if you're looking to get a little exercise out in the fresh air, this is the place to be!
Winthrop Beach is a stretch of calm, sandy shoreline along the water. It's truly one of the best beaches in New England and can be easily accessed from any home located in Winthrop.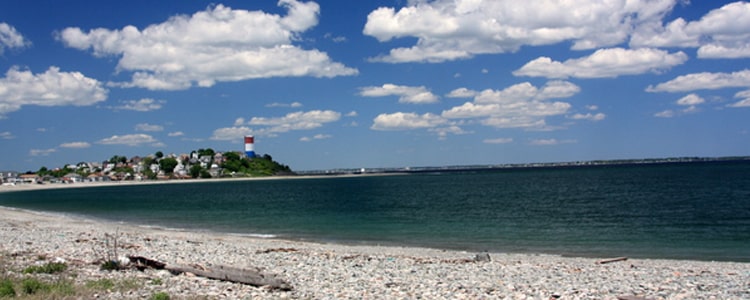 Yirrell Beach, or Yirrell River Beach, is another amazing Winthrop beach. It's also home to the town's marina, which offers docking for boats and other recreational watercraft.
When it comes to shopping, all your staples can be found at the Winthrop Marketplace. The Marketplace is dedicated to supporting the community and offering a fresh selection of produce, baked goods, and local meat. Some of the top vendors include Prince Pizzeria Pizzas, Deano's Fresh Pasta, Richardson's Ice Cream, and Boston Salad.
01252 Education
The students living within the 01252 zip code fall under the jurisdiction of the Winthrop School District. This charming little school board is made up of four schools and approximately 2,000 students in pre-kindergarten through 12th grade. The district offers an average student to teacher ratio of 15:1. These smaller class sizes provide students with more one-on-one time with their teachers, giving them the best education possible.
William P. Gorman Fort Banks Elementary School is home to about 470 students in pre-kindergarten through 2nd grade. Located on Kennedy Drive, this fantastic elementary school is a great starting point for primary students living in Winthrop.
Arthur T. Cummings Elementary School provides quality education to students in grades three through five. About 455 students attend Arthur T. Cummings and the staff and faculty of the school strive to best prepare these students for the transition to middle school.
Winthrop Middle School can be found on Payson Street. This wonderful middle school educates approximately 480 students in the 6th through 8th grades. It's a great place for kids to learn and develop, as the friendly staff works hard to provide students with a terrific education.

Winthrop High School on Main Street is home to more than 600 students in 9th through 12th grade. Although this is a relatively small school compared to big city high schools, Winthrop High provides secondary students with a fantastic collection of resources and a dedicated staff who aim to prepare kids for the transition to post-secondary education or working in the real world.
When it comes to post-secondary education, Winthrop doesn't have any institutions within its borders. However, the close proximity to Boston offers young adults access to some of the top colleges and universities in the states! As the city is less than 20 minutes away, students have the option to commute to school as well as live on campus.

Are you thinking about whether or not to move to the area of Winthrop, Massachusetts? Zip code 02152 is convenient for those who work in Boston and Cambridge. Living in this small town is ideal for those who crave a slower-paced lifestyle away from the hustle and bustle of big cities, but still want access to the big city amenities.
The Neighborhood
Although Windthrop is home to some small parks and a few local restaurants, it's nice to know that you can easily venture out to the neighboring communities for more diverse options for dining, shopping, and entertainment. If you're into fishing there's plenty of opportunities just outside of town along with great freshwater beaches nearby if you want to escape during the summer months. With so many fantastic amenities and such a peaceful setting, it's no wonder why so many people want to relocate to Winthrop's 02152 zip code. It also features a great postal service for small to medium sized businesses with pick up and delivery options available.
Seth has 15 + years in multi-unit retail management, and is bringing the renewed focus to the client that has been absent from the industry for decades. We integrate the latest and greatest technology, at the same time making your purchase or home sale as stress free as possible.
Get in touch today by filling out a contact form or giving us a call.
Homes For Sale in Winthrop, MA