The Ultimate Guide To Buying A Home In Winthrop, MA [2023 Edition]
Posted by Seth Williams on Friday, August 18, 2023 at 10:06:52 AM
By Seth Williams / August 18, 2023
Comment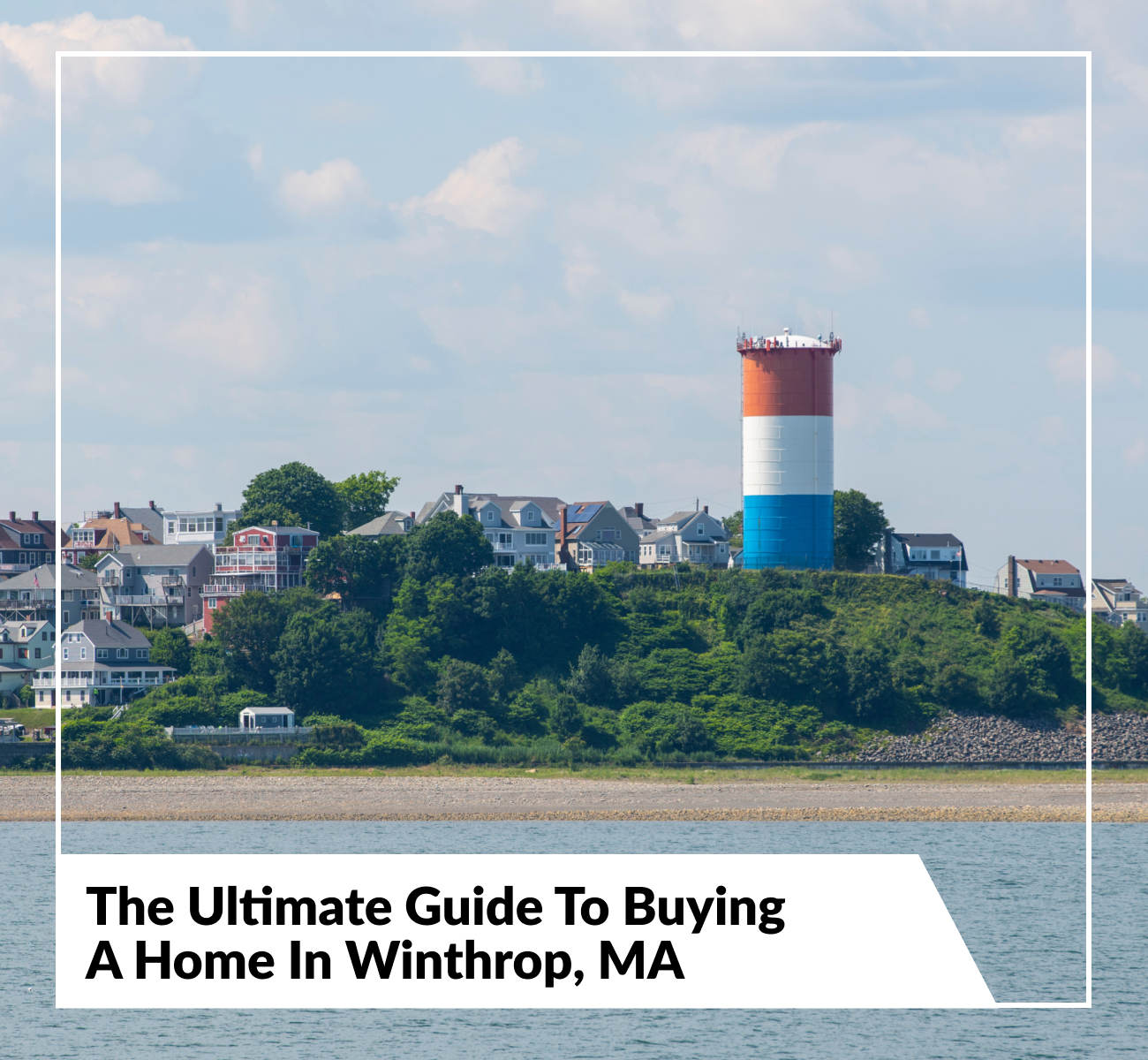 Imagine yourself in a small coastal town, enjoying the beautiful setting while sipping a cup of your favorite beverage. While you're in this relaxing environment, you're making plans for an evening trip to Boston. Once there, you'll sample all the cultural opportunities available in the city. If this picture appeals to you, you may be considering a move to Winthrop, Massachusetts. What can you expect once you get there? This ultimate guide will help prepare you for all the wonders that Winthrop, MA has to offer!
What Are the Steps to Buying a Home in Winthrop, MA?
Buying a home in Winthrop, MA could be your ticket to greater personal happiness. Or moving could simply be your way of pursuing an exciting career opportunity. Either way, it's important that you take the right steps, in the right order, to get the ideal home for you. Here's how to buy a home in Winthrop, MA, to achieve the results you desire.
1. Spend Time in Winthrop
You already may have spent some time in Winthrop, but you might need to take another trip with a home purchase in mind. While you're there, check out all the tourist attractions, of course.
Between your explorations, you can enjoy meals at the best Winthrop restaurants, where you may soon be dining as a local. In Winthrop, you'll find everything from cozy diners to upscale restaurants.
You'll also want to get to know all the Winthrop neighborhoods. Many people prefer the southeastern neighborhoods in Winthrop, while others find the northern neighborhoods more affordable. When you find a neighborhood that seems to suit your budget and your preferences, spend some time there so you'll have some idea of what it will be like to live there.
2. Take Stock of Your Finances
Before you start looking for a home, it's a good idea to take a look at where your finances stand now. You need to know if you can afford a downpayment, manage the mortgage payments, and have enough money left for maintenance and repairs.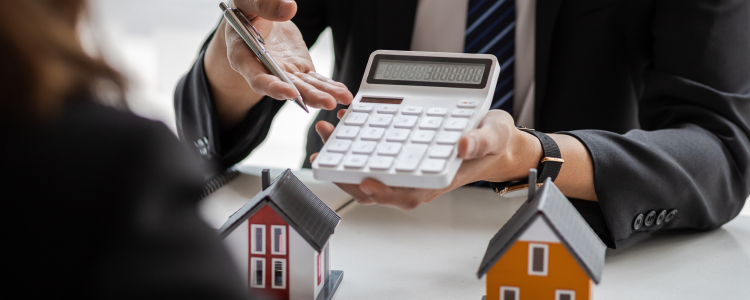 It's also important to check your credit score and decide if you need to work on improving it before you try to purchase a home. The median credit score needed for a conventional mortgage is usually 640 in Winthrop, MA.
Your income should be adequate, of course, but it also needs to be stable and reliable. Gather your pay records, such as pay stubs, W-2s, or self-employment records. Be ready with your tax returns in case the mortgage lender requests them.
Do you have enough room in your budget for a house payment and all the expenses associated with owning your own home? Take a look at your debt-to-income ratio. It's a simple calculation. Simply divide your monthly debt by your gross monthly income. If the result is 50% or less, a mortgage lender will look more favorably at your application.
Mortgage lenders usually require a 20% downpayment, but certain programs allow you to pay less. If you don't have 20% of the price of houses you're interested in buying, you may still qualify under one of these programs.
3. Connect with a Reputable Real Estate Professional
Don't put off connecting with a reputable real estate professional located in your preferred city. They can help you navigate all the ins and outs of buying a home in Winthrop, MA.
How do you choose the right agent? There are several ways to be sure you're working with a real estate pro who will guide you seamlessly through the process. Consider the following factors as you search:
How many years of experience do they have?
How many homes have they sold in the past year?
Do they typically sell homes within your price range?
Have they gotten mostly good reviews? What average review score do they have?
Do they specifically offer services in Winthrop, MA?
Once you have a likely candidate, have a conversation with them. If you're not in Winthrop, you may be able to manage this by phone or Zoom. Better yet, see the agent in person.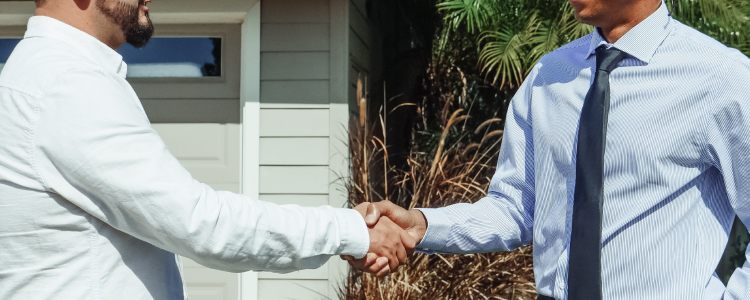 During this conversation, you can get more answers about the agent's experience and any specialties they have. You'll also want to be sure they're someone you feel comfortable talking to and working with when you're buying a home in Winthrop, MA.
4. Get Pre-Approved
You'll want to get pre-approved for a mortgage before you begin searching for a home. Pre-approval means that the mortgage lender is offering you a certain amount to buy a home. In fact, most sellers in Winthrop, Massachusetts require that you be pre-approved before they will allow you to see their home.
Remember that the pre-approval is based on your current financial situation. If you open new credit accounts, close accounts, or fail to make your credit payments, the offer may be rescinded.
5. Make a List of Must-Haves
Now, it's time to decide what you're looking for in a home. Think about your ideal home as well as the minimum features you will accept. Ask yourself the following questions, and sort your answers into must-haves and nice-to-haves. This is one of the best tips for homebuyers because there are so many great houses to consider!
How many bedrooms?
How many bathrooms?
What is the age of the home?
What is the neighborhood like?
Does it have easy access to major highways and streets?
How big should the yard be?
What is the square footage of the home?
Finalize your list and share it with your real estate agent. Communicating your requirements and preferences early will increase the likelihood that the agent can show you homes you'll find acceptable.
6. Browse Homes for Sale in Winthrop, MA
Many homebuyers find browsing for homes an exciting step in buying a home in Winthrop, MA. You can look online, drive through neighborhoods looking for sale signs, or take virtual tours of properties.
While you can do a lot of this on your own, you can also rely on your real estate agent to guide you to homes that could meet your needs. Look for listings that show plenty of photos, both inside and outside. Consider all the points on your must-have and nice-to-have lists, and narrow down your options to the ones you want to explore further.
7. Check Out Promising Possibilities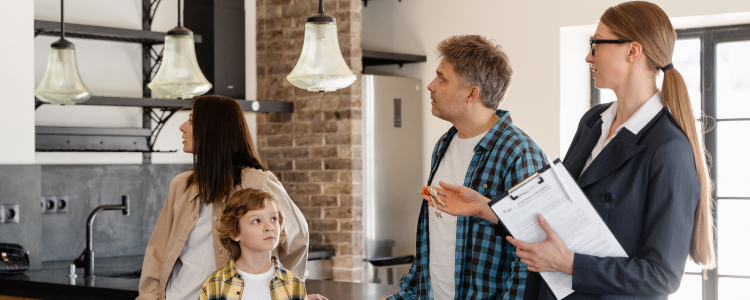 At this point, you get to check out the homes you've found during your search as well as other homes your real estate agent suggests. When you go for the showing, take your time. Look for any defects or inconvenient features. Remember, buying a home is a major commitment, and it's one you don't want to regret!
Your real estate agent, being an expert in Winthrop, MA homes, may suggest suitable homes that you don't find yourself. Keep an open mind! Be willing to view homes your agent suggests, and you might be surprised to discover a hidden gem!
8. Make an Offer
After you've looked at several homes and found the one you want to pursue, it's time to make an offer.
Don't worry! Your real estate agent will assist you in writing the offer. They know everything you need to include for an attractive offer that will help you get the home you desire. They'll help you decide on things like:
The price to offer
The move-in date you prefer
Whether appliances will remain with the home
Financing contingencies
Target closing date
After you make the offer, you might have to wait a while to get a response from the seller. Your wait may be different during different seasons. For example, in Winthrop, homes stay on the market for the longest time in December and the shortest time in June. If it's June and the seller has many offers, they might take time to decide between buyers, but they still will typically move fairly quickly.
9. Have Inspections and Appraisals Done
Your offer has been accepted! You'll sign the contract now and begin preparations to close the sale. However, the sale isn't necessarily a done deal. At this point, you need to be sure all the inspections and appraisals are completed with satisfactory results.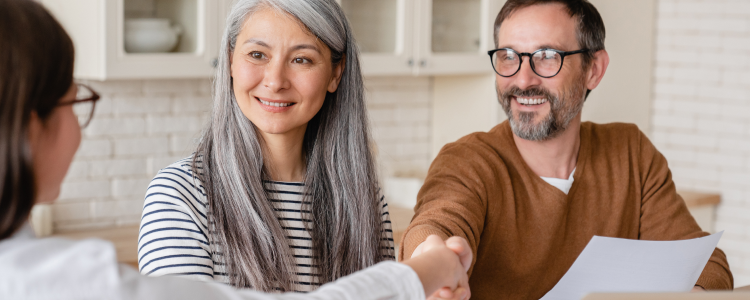 You'll need to have the following inspections and appraisals done when buying a home in Winthrop, MA:
Roof inspection
Electrical system inspection
Foundation inspection
Plumbing inspection
HVAC inspection
Radon inspection
Pest inspection
Home appraisal
If the home doesn't pass the inspections, your real estate agent should help you determine the next steps. If the problem can be fixed, your agent might suggest giving the seller time to take care of that before having it reinspected. In some cases, when a home fails an inspection, you can be released from the contract and get back to finding a home you'll love.
If the appraisal comes in too low, your lender might rescind their offer to finance the home. In most instances, this will mean that you look further to find another home to buy in Winthrop. Patience is a plus! Your real estate professional will guide you through each part of the process until you find your new home.
10. Close the Deal and Move In!
Closing on a home in Winthrop, MA, is a fairly clear-cut process. You meet at the title office where you'll finalize all the documents and pay your closing costs. The deed of the home will be transferred to you, and it's yours!
Get ready for move-in day. Your agent may provide you with standard to-do lists for moving into a new home. Then, you can make a smooth transition to your new residence.
FAQs on Buying a Home in Winthrop, MA
How Much Should I Expect to Pay for a Downpayment in Winthrop?
The downpayment you pay will depend on whether you are using one of the house-buying programs in Winthrop, MA. A rule of thumb is that you should not have to pay more than 20% of the home's cost as a downpayment. However, with the available programs, you may have a very low down payment or possibly none at all!
As a First-Time Buyer, What Credit Score Do I Need to Buy a Home in Winthrop?
In Massachusetts, the minimum credit score for buying a single-family home is 640. However, if you don't quite qualify, talk to your real estate about other options or ways to improve your score.
Purchasing a home in Winthrop, MA promises more than just a property investment. It offers a lifestyle imbued with a rich historical heritage, stunning coastal views, and a warm and vibrant community. From its diverse selection of homes to its outstanding schools and recreational facilities, Winthrop truly is a hidden gem in the real estate market. Whether you're a first-time homebuyer or looking for a place to settle with your family, you'll undoubtedly find your perfect home in Winthrop, MA.
Seth has 15 + years in multi-unit retail management, and is bringing the renewed focus to the client that has been absent from the industry for decades. We integrate the latest and greatest technology, at the same time making your purchase or home sale as stress free as possible.
Get in touch today by filling out a contact form or giving us a call.