The Ultimate Guide To Preparing Your House To Sell In Winthrop, MA
Posted by Seth Williams on Friday, September 29, 2023 at 3:59:17 AM
By Seth Williams / September 29, 2023
Comment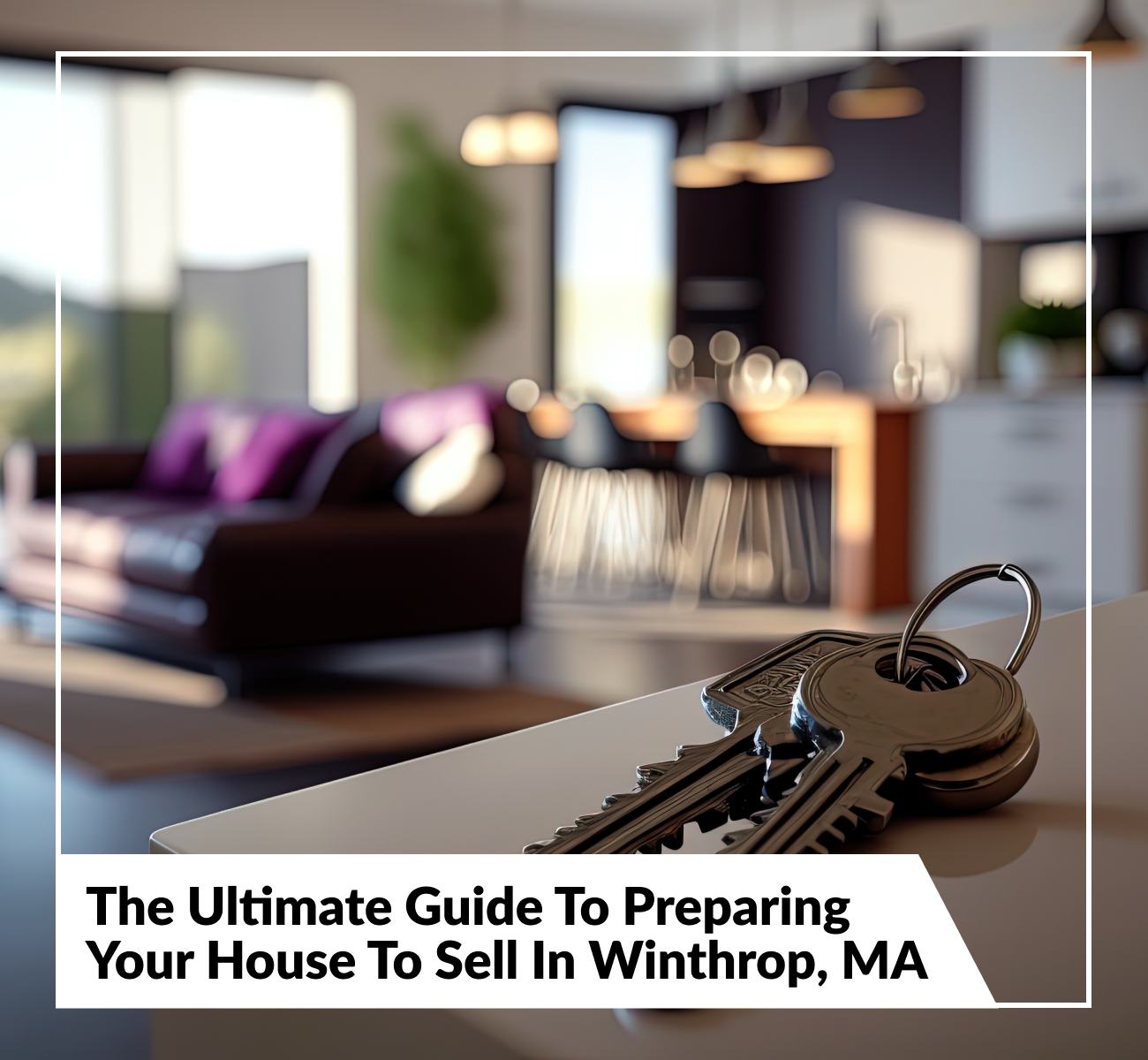 Navigating the sale of your home in Winthrop, MA requires careful planning and execution. This guide, titled "The Ultimate Guide To Preparing Your House To Sell In Winthrop, MA," will take you on a comprehensive journey through this delightful ocean-side suburban community, strategically located at the north entrance to Boston Harbor, close to Logan International Airport.
Known for its coastal charm and accessibility, Winthrop presents a unique opportunity for homeowners looking to make a successful transition in the real estate market. Whether you're a longtime resident seeking a change or a newcomer ready to showcase your property's potential, this guide is your roadmap to a successful home sale. Discover essential tips and expert advice to make your Winthrop property stand out and attract the right buyers.
Are There Any Specific State Laws To Be Aware Of When Selling A Home In Massachusetts?
Massachusetts state law mandates the involvement of an attorney in the home-selling process. Beyond legal compliance, having an attorney on your side is a prudent move for contract review and negotiation assistance. Real estate attorneys can prove invaluable in handling unique scenarios like lease-to-own or owner-financed transactions. Unlike some other states, Massachusetts doesn't require sellers to provide an official disclosure form to potential buyers.
Nevertheless, a buyer's real estate agent might request a statement with provisions indemnifying them or the broker in case of errors or misstatements. Massachusetts does, however, require two specific disclosures: one regarding the presence and potential hazards of lead paint (as mandated by federal law) and another concerning the existence of a septic system on the property.
Tips On Preparing Your Home For Sale In Winthrop, MA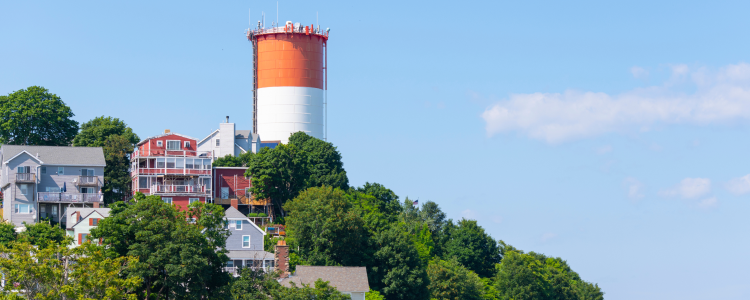 Without further ado, here are some of the top tips for preparing your home to sell in Winthrop.
Setting the Stage: Winthrop, MA
Before delving into the process of preparing your Winthrop home for sale, it's crucial to acquaint yourself with the distinctive characteristics of this captivating coastal community. Winthrop, MA, is gracefully positioned at the north entrance of Boston Harbor, providing residents with a remarkable blend of tranquil ocean-side living and convenient access to the vibrant city of Boston.
This prime location not only bestows panoramic waterfront views but also places you within easy reach of Logan International Airport, making it an alluring destination for commuters and nature enthusiasts alike. To effectively ready your home for the market, harness the advantages of Winthrop's geographical charm and align your strategy with the flourishing real estate trends, including a growing demand for coastal properties and a thriving local economy.
By incorporating these elements into your selling approach, you'll be on the path to a successful home sale in this quaint and affluent coastal town.
Pre-Sale Planning
Effective pre-sale planning is the cornerstone of a successful home sale in Winthrop, MA. To begin, assess your goals and timeline meticulously. This introspective step allows you to clarify your reasons for selling and establish a realistic timeframe for the process. Understanding your motivations will guide your decisions throughout the sale, from pricing strategy to marketing efforts.
Next, setting a competitive asking price is paramount. This entails in-depth market research to gauge the value of your property accurately. A well-priced home not only attracts potential buyers but also ensures you receive a fair return on your investment.
As part of your pre-sale planning, assemble your selling team. Collaborating with professionals, such as a knowledgeable real estate agent and a thorough home inspector, is essential to navigate Winthrop's real estate landscape effectively. These experts will provide valuable insights and help you present your home in the best possible light, setting the stage for a successful sale.
Boosting Curb Appeal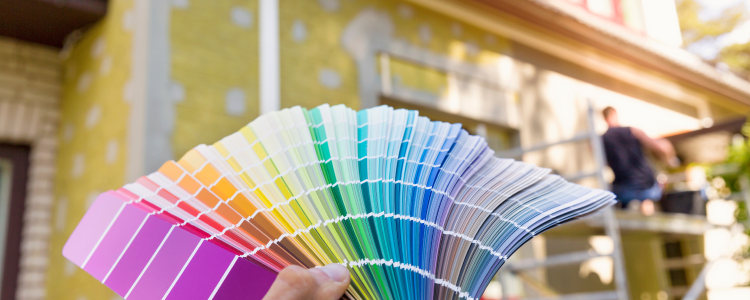 Enhancing the Exterior of Your Home:
Freshen up the exterior paint or siding to give your home a clean and inviting look.
Repair or replace damaged roof shingles, gutters, and downspouts to ensure the roofline is in excellent condition.
Consider updating your front door with a new coat of paint or a stylish new door to create a welcoming focal point.
Inspect and clean the windows to let in more natural light and showcase the interior.
Landscaping Tips:
Trim overgrown bushes, trees, and shrubs to give your yard a tidy appearance.
Plant colorful, seasonal flowers in the front yard to add a burst of color and charm.
Mulch flower beds and use fresh, green grass seed to create a lush lawn.
Install outdoor lighting to illuminate the walkway and entryway, enhancing safety and aesthetics.
Consider adding a potted plant or two near the front door for a touch of vibrancy.
Repairs and Maintenance:
Repair any cracks or damage to the driveway or walkway.
Ensure that all outdoor fixtures, such as mailboxes and house numbers, are in good condition.
Clean or replace the garage door if it's looking worn or dirty.
Pressure wash the exterior walls and deck to remove dirt and grime.
Check the condition of the fencing and repair any broken sections to maintain privacy and security.
Staging Your Home
Selling a home in Massachusetts, particularly in the town of Winthrop, demands careful consideration of every detail, and staging your home plays a pivotal role in this process. Staging is not just about decorating; it's about presenting your property in the most appealing and marketable way possible.
In Winthrop's competitive real estate market, where buyers seek a harmonious blend of coastal charm and urban convenience, staging can be the difference-maker that captivates potential buyers from the moment they step through the door. It allows you to highlight your home's unique features, optimize its layout, and create an emotional connection with buyers, ultimately facilitating a faster sale at a potentially higher price point.
With well-executed staging, you'll help prospective buyers envision themselves living their dream life in your Winthrop, MA, home, making it an investment well worth the effort.
Making Necessary Repairs and Upgrades
Making necessary repairs and upgrades when selling your home in Winthrop, MA, is paramount because it directly influences the perceived value and marketability of your property. Winthrop's discerning buyers often seek well-maintained homes that offer a seamless blend of coastal beauty and urban comfort. Addressing essential repairs ensures that your home passes inspection and doesn't raise red flags for potential buyers. Moreover, strategic upgrades, such as modernizing kitchens or bathrooms, can significantly enhance your home's appeal and justify a higher asking price.
Marketing Your Winthrop Property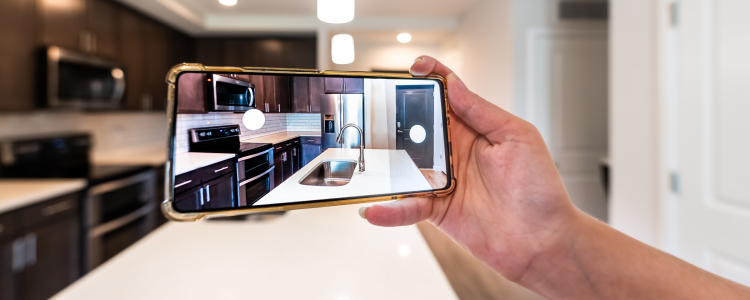 Creating an Appealing Listing:
Crafting a compelling listing for your Winthrop property is the cornerstone of effective marketing. Highlight the unique features that make your home stand out, such as its ocean-side location, proximity to Boston, and any recent upgrades or renovations. Use high-quality photos that capture the essence of your property, showcasing both its interior and exterior. Engaging descriptions that evoke a sense of lifestyle and potential for buyers are also crucial.
Utilizing Online and Offline Marketing Strategies:
In today's digital age, online marketing is paramount. Leverage real estate websites, social media platforms, and email marketing to reach a broader audience. Consider virtual tours or 3D walkthroughs to provide an immersive experience for remote buyers. Additionally, don't overlook traditional offline strategies. Flyers, postcards, and local advertising can still be effective in drawing local buyers' attention.
Hosting Successful Open Houses: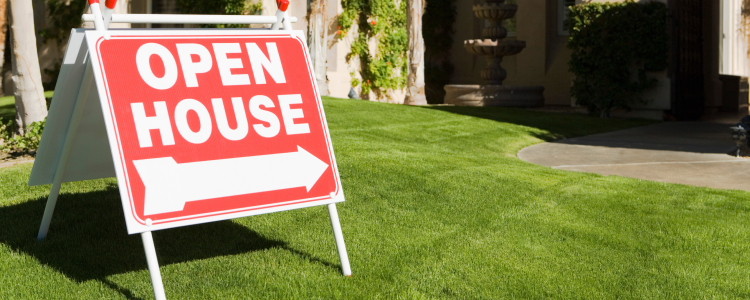 Open houses in Winthrop can be powerful tools for attracting potential buyers. Prepare your home meticulously, ensuring it's clean, well-lit, and inviting. Create an atmosphere that allows visitors to envision themselves living there. Provide informative brochures and be prepared to answer questions about the neighborhood, schools, and local amenities. Collaborate closely with your real estate agent to schedule open houses at strategic times to maximize attendance and interest.
Negotiating Offers
Understanding the negotiation process is pivotal when selling your Winthrop home. As offers begin to pour in, you'll find yourself at a crucial juncture in the sales journey. It's essential to comprehend the intricacies of this phase, where you and potential buyers attempt to reach a mutually beneficial agreement. If multiple offers materialize, you're presented with a unique opportunity to maximize your return.
However, navigating this scenario can be intricate, requiring a strategic approach to evaluate and compare offers effectively. As negotiations unfold, you may encounter counteroffers, a delicate balancing act that necessitates finesse to maintain buyer interest while securing favorable terms for yourself. To successfully navigate this phase, consider enlisting the expertise of a skilled real estate agent who understands the local market nuances and can effectively guide you through the negotiations.
Preparing for the Closing
As you approach the final stages of selling your Winthrop home, preparing for the closing is akin to orchestrating the grand finale of a symphony, where every note must be perfectly timed. It involves meticulously finalizing paperwork and legalities, ensuring that every document is in impeccable order, while also adeptly addressing any potential contingencies that may surface.
Beyond the formalities, there's the practical aspect of preparing for your move, ensuring that the transition to your next adventure is as seamless as the ocean waves that grace Winthrop's shores. A well-prepared closing is not merely a formality; it's the crescendo of your Winthrop home sale, a harmonious conclusion that leaves all parties with a sense of fulfillment.
Preparing your Winthrop property does not have to be a stressful endeavor. With the right support and guidance from a knowledgeable real estate agent, you can rest assured that the process will be conducted with precision, creating an ideal environment for you to move on to your next dream home.
Seth has 15 + years in multi-unit retail management, and is bringing the renewed focus to the client that has been absent from the industry for decades. We integrate the latest and greatest technology, at the same time making your purchase or home sale as stress free as possible.
Get in touch today by filling out a contact form or giving us a call.