Revealed: The Top 5 Neighborhoods in Peabody, MA With Maps!
Posted by Seth Williams on Monday, August 9, 2021 at 3:17 PM
By Seth Williams / August 9, 2021
Comment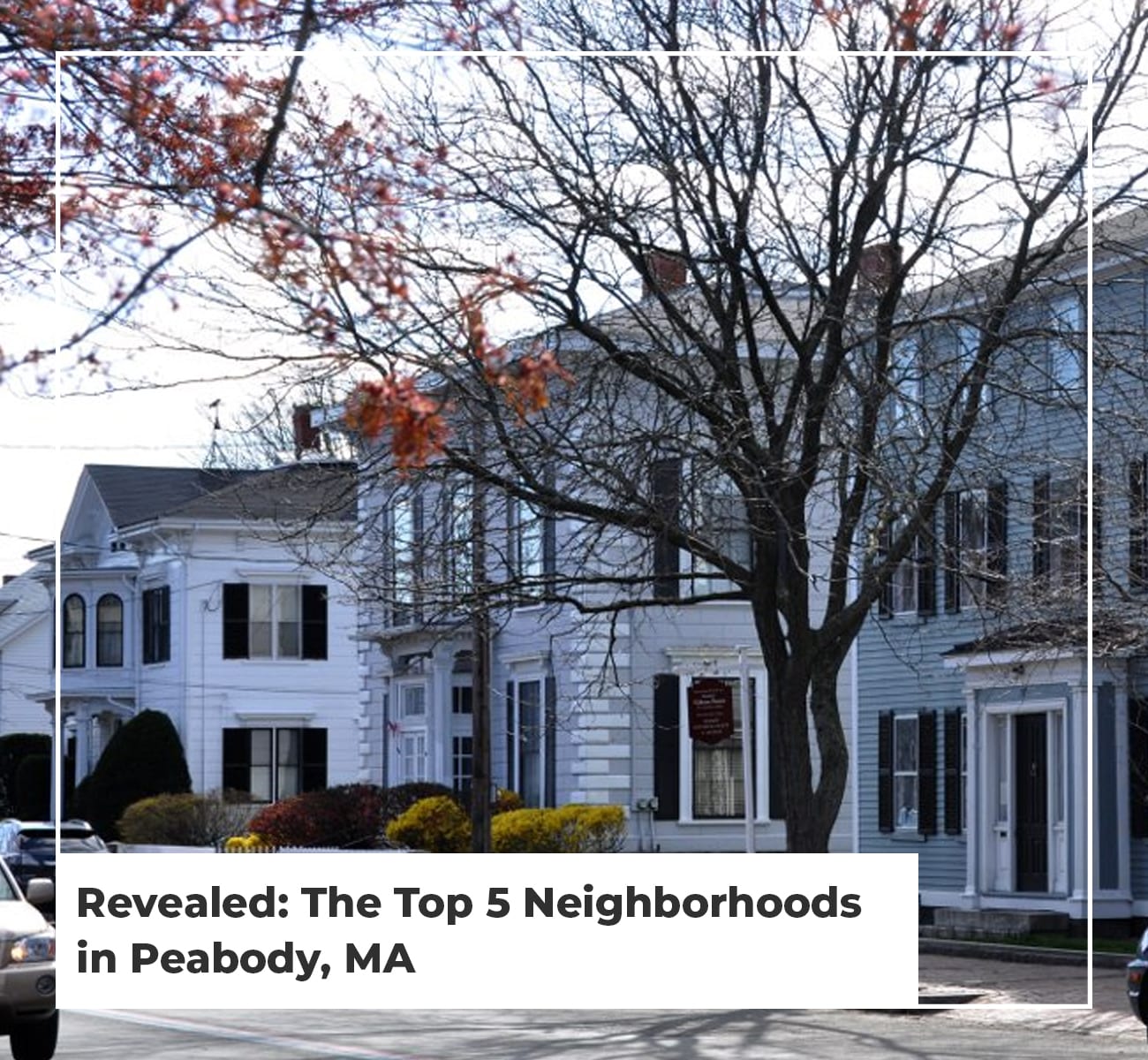 Peabody, MA, is a suburban area with many fantastic neighborhoods for you to admire. The city itself was founded in 1855, and it's been growing ever since. The area is known for its rich industrial history, along with its great real-estate opportunities. The city has a population of around 53,000, and it's constantly being ranked within the top 30 safest cities in America.
The city is wedge-shaped with various neighborhoods scattered throughout, and each one has its own features. Choosing the one that suits your family the most will give you the best experience living in Peabody, MA. It can be hard to choose which neighborhood suits you best, so let's have a look at some of the top neighborhoods in Peabody, MA.
1. West Peabody
West Peabody is located between Newbury street and Perley Ave, and it has some of the most beautiful houses you'll ever see. The median real estate price was around $560,000, while the average rental is $2700.This is a suburban area that's made up of medium to large-sized family homes and it's situated directly beside a beautiful park.
Lieutenant Ross park has a sports field, bike path, pond, playground, and open green space so you can get a nice slice of nature. Nearby Crystal lake pond is also a gorgeous spot for relaxing with their amazing fountain feature with colored lights that are changed based on seasons and special events.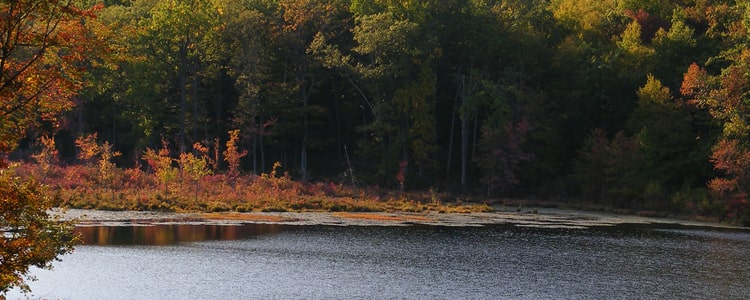 Schools in the area include:
The area also has several churches including the Community Covenant Church, The West Church of Peabody, and the Great Rock Church.
A few of the great restaurants in the area include the following:
Bagel World Bakery | 246 Newbury st.
If you're a breakfast sandwich lover then you're going to find exactly what you're looking for at Bagel Word Bakery. Serving sandwiches, coffee, french toast, and of course, amazing bagels, this Peabody breakfast spot is always hopping so get there early for the freshest picks.
Giovanni's Pizza and Roast Beef | 672 Lowell St.
Serving Peabody for over 30 years, this pizza and sandwich shop is the perfect spot for the pizza lover in your family. With grilled subs, calzones, and even burritos, you're bound to find something that suits your taste buds at Giovanni's
Marano's Trattoria (formerly Lupo's Kitchen and Pizza) | Located in Hannaford Plaza
Serving classic Italian food along with seafood dinners, and soups. Under new ownership as of 2021, this eatery has recently updated its menu. Try their famous Haddock dinner served with coleslaw and tartar sauce.
View All Homes For Sale in West Peabody, MA >>>
2. South Peabody
South Peabody is the area that rests between Lynn street and the Yankee Division Highway. The median real estate price for the area is $499,00, while the median rental price is $2000. The area is made of small to medium single-family homes and most of the real estate in the neighborhood is owner-occupied.
The neighborhood also features a beautiful park that's situated right on Browns Pond. Lakeshore Park is a gorgeous piece of land that's 7 acres in total. It rests against the lake and it's a perfect place for anyone looking to do nature spotting. The walking trail that circles the pond is a 1.2-mile loop that many local hikers enjoy.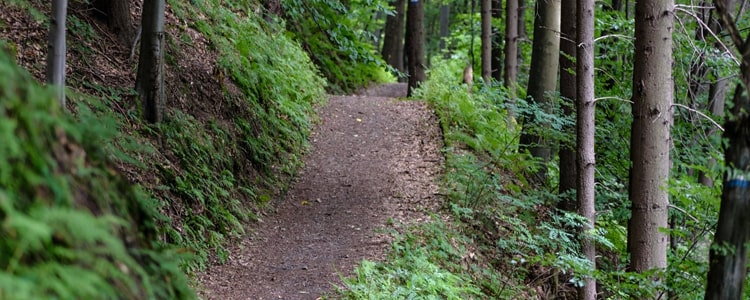 Schools in the South Peabody area include:
Churches and organized religion in the South Peabody area include Carmelites of Mary Immaculate.
Locals love this area for its restaurants which include:
Luigi's Breakfast, Lunch, and Ice Cream | 117 Lynnfield st.
A local favorite for their expensive breakfast menu featuring 21 different styles of omelet including the Steak Bomb (onions, peppers, mushrooms, salami, and cheese)
The Wardhurst | 31 Lynnfield st.
A full-service restaurant that's been serving the area for over 50 years. The family-owned and operated restaurant is known for its Take-out Fried Chicken plate (a white or dark meat plate that includes your choice of side) and its hand-cut lamb shank (jumbo lamb shank simmered in its own juices and seasonings)
Land N' Sea | 67 Lynnfield st.
Open since 1972, this informal eatery has been serving the best seafood in town like the Super Special (clams, Shrimp, scallops, flounder & onion rings) or try one of their famous beef sandwiches such as the Super Beef on an onion roll.
View All Homes For Sale in South Peabody, MA >>>
3. Proctor
Proctor is a suburban neighborhood located between Newbury street and Northshore road. The average selling price of a home in the Proctor area is $420,000 while the average rental price is $3700. The area is made up of small to medium-sized family homes along with apartment complexes and high-rise apartments.
The neighborhood is named after the local tourist attraction, John Proctor's house. Peabody MA is around 2 miles from nearby Salem and the town has many connections to the Salem Witch Trials. The Proctor House is a historic first-period house located in Peabody MA that's privately owned and not open to the public. John Proctor was one of the first people convicted by a jury of witchcraft and you can still drive by the home plus view a memorial stone at the intersection of Lowell and summer street.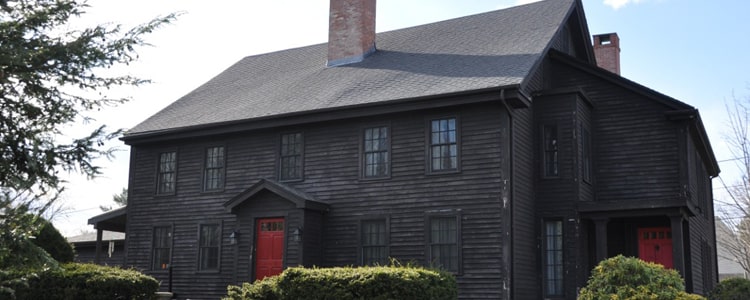 Proctor has many great amenities such as the Salem Country club. The club offers 2 pools ( one for kids and one for adults) along with 4 hardened tennis courts, an elegant clubhouse, plus there are programs offered all the time such as golf tournaments and lessons. Membership prices are around $1400 annually for a family but many packages for using specific services are available.
Churches and organized religions within the Proctor include Temple Tiferet Shalom (Judaism) and South Congregational Church (Christian).
For shopping, the nearby North Shore Mall will have all of your shopping needs taken care of. The two-level climate-controlled mal is home to many stores such as:
Abercrombie and Fitch
Aldo
Bath and Body Works
Brooks Brothers
Build a Bear
Foot Locker
Gap
JCPenney
LensCrafters
Macy's
Nordstrom
Victoria Secret
Along with many other stores, a large number of restaurants, and even a children's play area.
Proctor is a great place for retirees to live based on its safety and its proximity to many amenities. Residents really enjoy the peace and quiet of the neighborhood along with the tight-knit community.
View All Homes For Sale in Proctor, MA >>>
4. Downtown Peabody
Downtown Peabody is a densely urban area that is also the heart of the city. The median real estate price in this area is $380,000 while the median rental price is $1700, the lowest price in the city. The neighborhood is primarily made up of small to medium-sized apartment buildings and the majority of the real estate in the area is occupied by renters.
A large number of the town's businesses and restaurants are located in the downtown area which is great for anyone with limited mobility. Walking to get what you need is easy in downtown Peabody. The neighborhood is full of many different types of entertainment including:
Metro Bowl | 63 Foster St # 1
Leos Metro bowl is the perfect place to host a party or just have a night out with a few friends. They offer bowling, billiards, an arcade, and a full-service bar called the Spare Time Tavern. They also host their own bowling league which is the perfect place for any bowler to find some like-minded friends.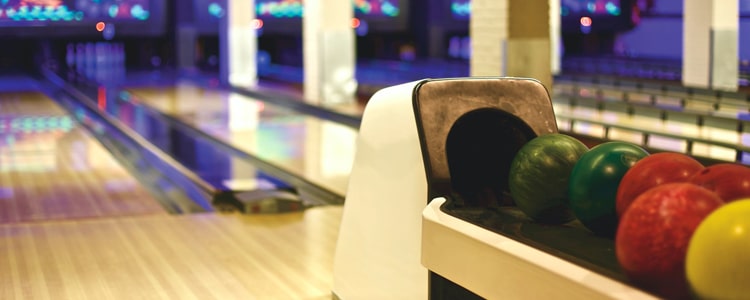 Peabody Black Box | 22 Foster St
Peabody's Black Box is a performing arts space that hosts theater, comedy shows, dance, film, music, poetry, and many other styles of performance. They also rent out the space for weddings, fashion shows, and many other events. It's a cornerstone of the downtown area and it's run by the Northeast Arc organization. The organization is based on supporting those with special needs and those who are neurodiverse and uplifting them within the community.
Peabody Historical Society & Museum | 35 Washington St.
Founded in 1896, the historical society is a collection of artifacts that represent 300 years of the history of the town of Peabody from its humble beginnings when settlers arrived all the way to its recognition as "The Leather City" during the tanning boom in the 18th century. The collection includes paintings, furniture, textiles, along with several thousand artifacts dating back to the beginning of Peabody.
Schools in this area include the St. John the Baptist School which is a private school that educates 383 students from grades pk-8 with a student-to-teacher ratio of 10 to 1.
Churches and organized religion in the area include the Parish of St. Johns the Baptist, and Calvary Baptist Church.
There are a ton of places in downtown Peabody where you're to get a bite to eat. Some of these include the following:
Brodies Pub | 10 Lowell St.
With amazing drinks like the Pink Flamingo Cosmo and their great bite-sized appetizers like their Lollipop Lamb Chops, Brodies is a great spot to hang out with a few friends on a night on the town.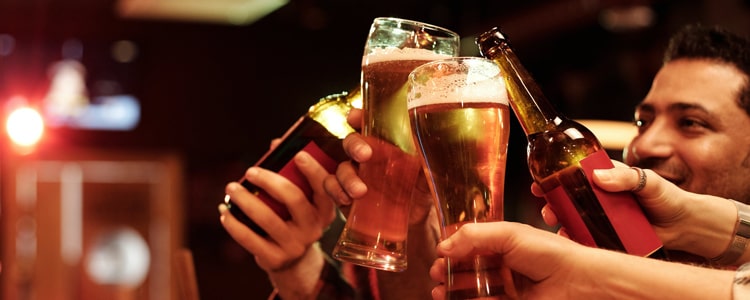 Brothers Deli Peabody | 11 Main St.
Featuring home-cooked American and Greek cuisine, this local favorite prides itself on its fresh ingredients and great tasting food. Try out the Greek Chicken Egg Lemon soup which is made fresh every day from scratch.
Stanzy's Country Ranch | 1 Main St.
If you're looking for a taste of the south then two-step into Stanzy's. They feature live music, 100+ whiskey's and a great menu which includes the Stany's Famous chicken and waffles ( 2 extra crispy boneless chicken breasts, smoked bacon bits, 2 classic liege waffles, maple syrup, and whipped cinnamon butter)
Downtown Peabody is the perfect spot for anyone who enjoys being immersed in the arts. It's easy for residents of this neighborhood to be close to the action while appreciating the close proximity of everything they need. Anyone who's looking for an apartment within a walkable area should look into Downtown Peabody.
5. Margin Street to North Shore
This is an urban area that's located just under the Crane River. The neighborhood is residential and contains the highest number of schools in the town. The median real estate price is $459,000 while the median rent is $2100. The area is populated by mostly small to medium single-family homes along with many apartment complexes.
There are quite a few great schools in the neighborhood so let's have a look at some of the top-rated ones: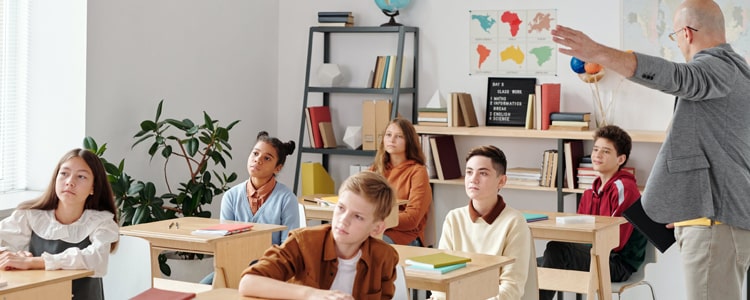 Churches and organized religions in the area include the St. Thomas the Apostle Parish, Our Lady of Fatima Catholic Church, and the Our Lady of Help organization.
Some of the best places to eat in the neighborhood include:
Jamie's Roast Beef | 44 Margin St.
Anyone on the North Shore will tell you that Jamie's Roast Beef is the best place for anyone looking for a meal fit for everyone from a casual diner to a hardcore foodie. Their Full Send sandwich (truffle aioli, taleggio cheese, pickled red onion, and arugula) will give you a taste experience like no other.
Roadhouse Pub | 55 Pulaski St.
For classic bar fare served in a great environment, try stepping into Roadhouse Pub. The bartenders are spot on at drink selection and they are currently in the process of updating their food menu.
Peabody MA is a great place to live for anyone looking for a town that has it all. From its amazing history to its great location, there's something for everyone in Peabody. Choosing the right neighborhood for you and your family is much easier when you know what you're looking for. Whether you want to be closer to schools, downtown or nature, there's a place in Peabody that's perfect for you.
Seth has 15 + years in multi-unit retail management, and is bringing the renewed focus to the client that has been absent from the industry for decades. We integrate the latest and greatest technology, at the same time making your purchase or home sale as stress free as possible.
Get in touch today by filling out a contact form or giving us a call.
Homes For Sale in Peabody, MA