5 Reasons To Live In East Boston
Posted by Seth Williams on Thursday, April 27, 2023 at 8:21:48 AM
By Seth Williams / April 27, 2023
Comment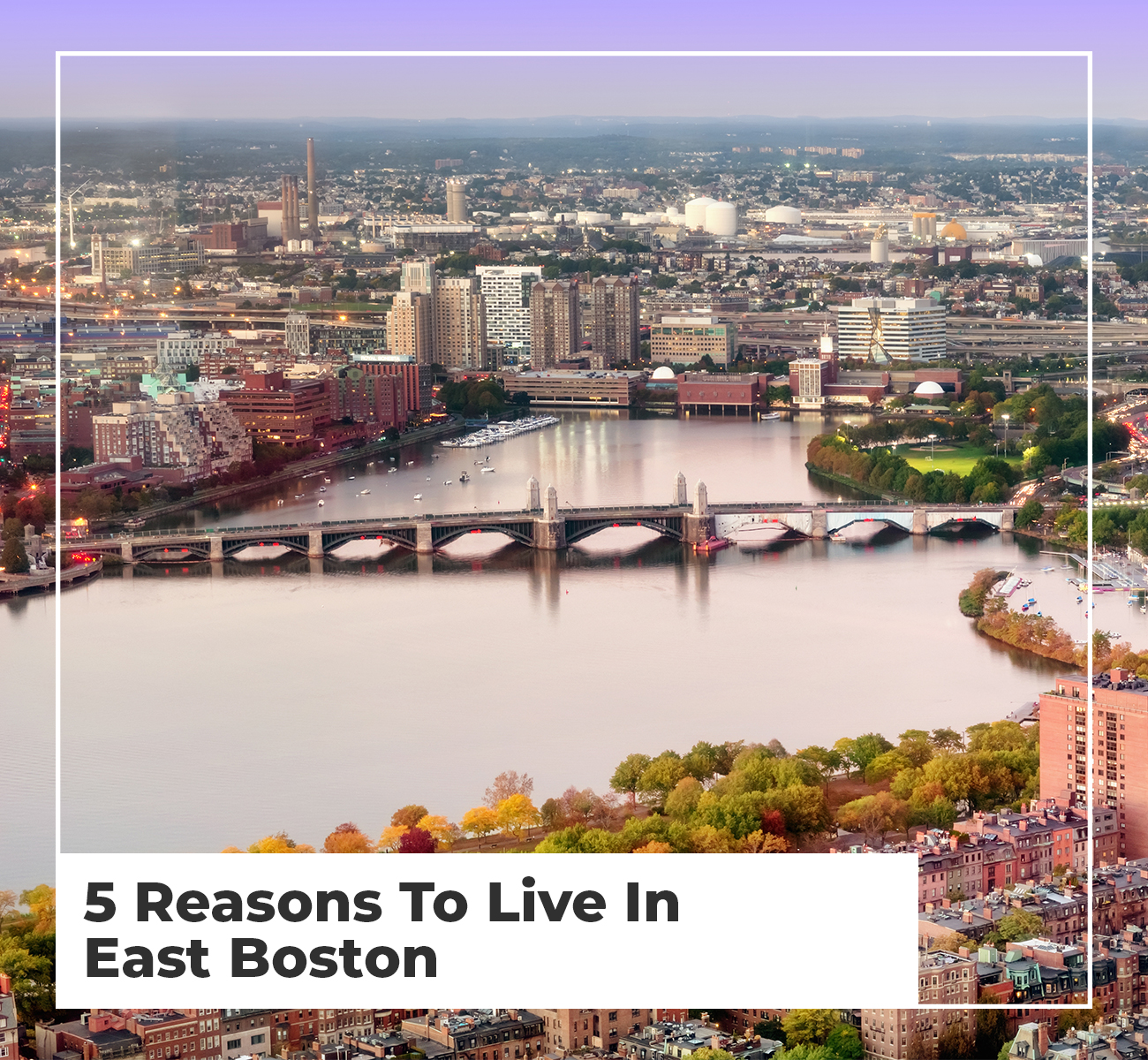 Boston has always been known for its unique history, beautiful homes, and incredible business opportunities. This has made the city popular with those looking to live in a beautiful city that offers everything you need nearby. East Boston has become one of the best places to consider for a new home for many reasons! If you have considered moving somewhere new, look at this list of 5 reasons to live in East Boston.
Living in East Boston
Boston has about 675,000 residents, and it's a beautiful city for those who want to live among some of the best historical spots in the country. East Boston has quickly become a real estate hotspot—everyone wants a little slice of the action! This delightful section of the city is home to a wealth of amazing amenities, from trendy new restaurants to beautiful art galleries and more. This neighborhood has so many unique features that make it comfortable, relaxing, and perfect for those who want to be close to many terrific amenities.
East Boston Real Estate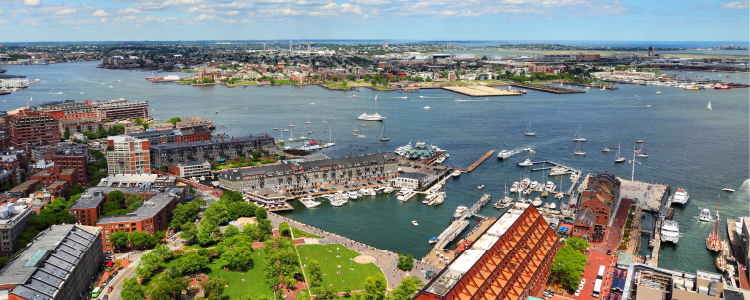 If you're looking for a luxury-style home with great Massachusetts-style architecture or an apartment that's a good fit for your growing family, East Boston is the place to go. There are quite a few different types of homes on the market, so there are plenty of options for potential homeowners. These homes are great for retirees, older professionals, and those who are looking for a quiet residential area with a high walkability rating.
Why You'll Love Living in East Boston
The area has a rich history, home to some of the first immigrants to come to Boston, and this amazing cultural impact has continued to build East Boston into a diverse neighborhood. The neighborhood has done an excellent job of ensuring the many parks and green spaces are well maintained so you can enjoy beautiful natural surroundings and see some incredible wildlife. East Boston is right for anyone who wants to be close to all of the action in the downtown area but prefers the quiet and calm of residential neighborhoods.
Living in East Boston is an excellent option for anyone who's interested in being within close proximity to all the action, as it's just 15 minutes away from some of the city's best attractions. Downtown Boston is home to excellent museums, fantastic trolley tours of some of the city's most historic areas, and the famous Fenway Park, home to the Boston Red Sox.
Still need more? Take a look at our top 5 reasons to live in East Boston: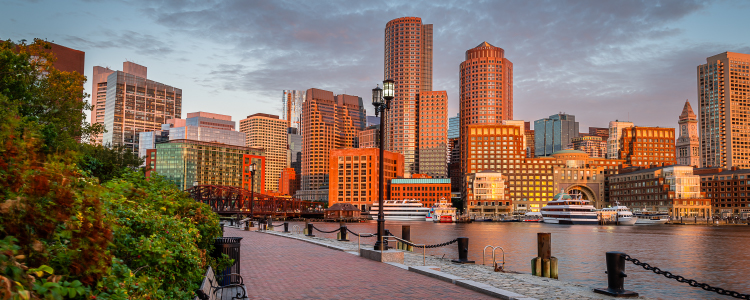 1. Beautiful Real Estate—Old and New
We mentioned how new builders have started to come to the area of East Boston, and this has been great for those looking to find a new home with a view of the beautiful Boston Harbor and the stunning city skyline. Massachusetts has always been known for its incredible architecture that dates back hundreds of years, and many buildings in the area have kept this look to maintain a classic vibe to the neighborhood.
You don't have to go far to spot some spectacular buildings in Boston, but among the historic beauties, you'll likely notice many modern buildings popping up all over the place. New apartment buildings and townhouses have become popular in East Boston due to the high demand for real estate. These buildings are a fantastic option for anyone who wants an upgraded home that has easy access to plenty of great amenities for its residents to enjoy.
2. Reliable Transportation
Boston has some of the best public transportation lines in the country, and many of its residents rely on them to get where they need to go promptly. Check out some of the subway and bus lines that go through East Boston to get a better idea of where they go. The prices are under $3 for a one-way bus or subway ticket, and a monthly pass is $90.
The Blue Line
If you want to head over to the Boston Aquarium, the Logan Airport, or pop in for a visit to Wood Island, then this line is your best bet. It also has stops in areas like Wonderland, Revere Beach, Maverick, and Government Center.
The Silver Line (Bus)
The Silver Line is the best choice for anyone who needs to get around the city by bus, and it stops at plenty of great places. If you need to check out the World Trade Center, Terminal A at Logan Airport, The Courthouse, or South Station, then this is the best method for you to consider.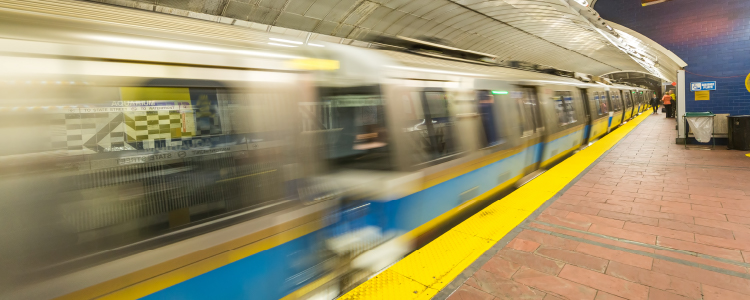 3. Full of History
Bostonians love to tell newcomers about the incredible history that started in about 1630 when Puritans established the town. It has some of the oldest historic buildings in the country, and the city has done an incredible job of preserving many of these buildings in the best condition possible. East Boston is well known for being home to members of the Kennedy family, but it has also built itself on being home to many Italian immigrants. This cultural combination has influenced everything about East Boston, from the food options to the excellent local stores, and this is one of the reasons why some people love living in East Boston.
4. Prime Waterfront Properties
We mentioned how many of the new homes being built in East Boston come with incredible views, and this has been one of the significant reasons these sites have been chosen. The Boston Harbor is another piece of Massachusetts history that many people enjoy, and you can be right on the water if you choose to live in one of the incredible waterfront properties located in East Boston.
5. Diverse Dining and Entertainment
The amalgamation of cultures the area has seen during its history has led to a wide range of different dining and entertainment options, so there are plenty of things to do in East Boston. The neighborhood offers a variety of cuisines from around the world so there are always new experiences for visitors to explore. There are also several music venues, movie theaters, and art galleries to explore. There's simply never a dull moment in the riveting East Boston neighborhood!
Things to Do in East Boston
Historical Landmarks
You can't go far in the East Boston neighborhood without running into another historical spot to visit, so take a look at a few that are popular in the area:
Skyline Monument: The skyline monument is located right on the Boston harbor front, and it offers beautiful views of the water. This is a great spot to go for a bit of quiet in the busy city.
Blue Caboose: The Blue Caboose represents the high number of train lines that used to be running in East Boston. The Caboose itself is similar to one that used to serve hot meals to the local dockworkers, and it's a great photo spot.
East Boston Museum: Learn about some of the amazing historical events that have happened all over the neighborhood at the East Boston Museum. You can find out so much about the local Kennedy connections and the impressive historic buildings in East Boston, plus hear the riveting stories from those who lived in the neighborhood as it was being established.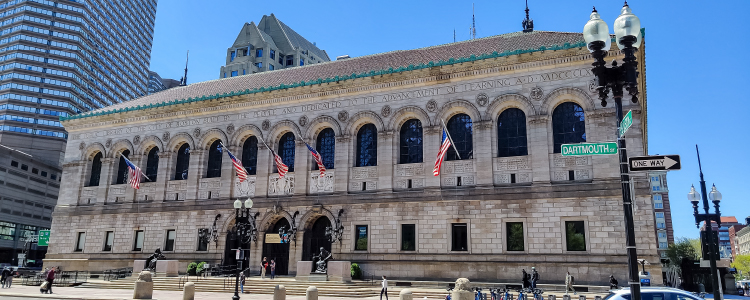 Great Eats
Excellent food of all kinds awaits you in East Boston, so you will never be far from some ethnic eats, delectable desserts, and tasty treats! Whether you want something traditional or something a little more foreign to your taste buds, you can find it over in East Boston.
Here are just a few local favorites:
Downeast Cider House: For some delicious locally brewed cider, head over to the Downeast Cider House and grab a drink. They have a pop-up bar that serves up some of the best flavors you can find in the city, and you can come to grab a flight of your favorite. They have plenty of fantastic flavors like strawberry, mango, and blackberry, so there is something for everyone to enjoy.
Saigon Hut: If you're craving some yummy local Vietnamese food, check out the offerings at the Saigon Hut. This fantastic restaurant has plenty of different dishes to choose from that are made using traditional Vietnamese ingredients. They have outstanding ratings for their fun atmosphere and tasty ramen.
Rino's Place: Traditional Italian comfort food awaits you over at Rino's place, which has become an East Boston hot spot. They have been featured on the popular Food Network show "Diners, Drive-ins and Dives" which has brought in customers from all over who are dying to try their fantastic pasta.
Oliveiras Steakhouse: Foodies rejoice and check out the amazing culinary masterpieces over at Oliveiras Steakhouse. They have tons of different options for meat lovers and plenty of other dishes for those that are looking for some traditional comfort food. Their all-you-can-eat menu is the most popular item, and it features a wide range of different BBQ options along with many different cuts of meat, so you have plenty of different options.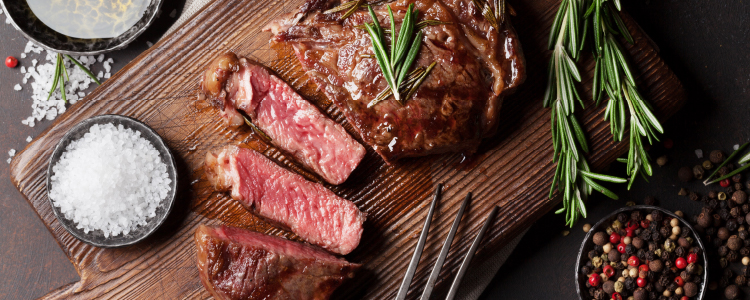 The Great Outdoors
We mentioned how great the parks are in East Boston, but the neighborhood also has some unique spaces for you to enjoy. Take a peek at a few popular spots in East Boston that residents absolutely love:
Piers Park: This spot is well known for those who live in East Boston as it's one of the best places to go to spend some time outside along the incredible harbor. There is a large playground for kids to enjoy, plus six different pavilions so you can enjoy the shade. The park is well maintained, and it also features an amphitheater along with an outdoor fitness center.
Belle Island Marsh Reservation: If you want to experience some of the best natural areas in Boston, head over to Bell Island Reserve and observe tons of different wildlife. You can enjoy the scenic hiking trails around the marsh and have a relaxing time listening to the sweet sounds of the water.
Constitution Beach: One of Boston's hidden gems is this delightful beach that's great for swimming or catching a few rays. You get fantastic views of the boats coming into the harbor, and you can also look to the skies to see planes flying into nearby Logan Airport. You can also have some fun at the nearby athletic fields or play a bit of b-ball on the basketball courts.
East Boston is full of amazing places to go and fantastic things to do. These are just a few of the incredible features that are making people move to East Boston. Have a look online at some of the fantastic homes available all over East Boston to see which ones suit you the best.
Seth has 15 + years in multi-unit retail management, and is bringing the renewed focus to the client that has been absent from the industry for decades. We integrate the latest and greatest technology, at the same time making your purchase or home sale as stress free as possible.
Get in touch today by filling out a contact form or giving us a call.