Moving To Winthrop, MA: What You Need To Know
Posted by Seth Williams on Thursday, July 27, 2023 at 12:40:30 AM
By Seth Williams / July 27, 2023
Comment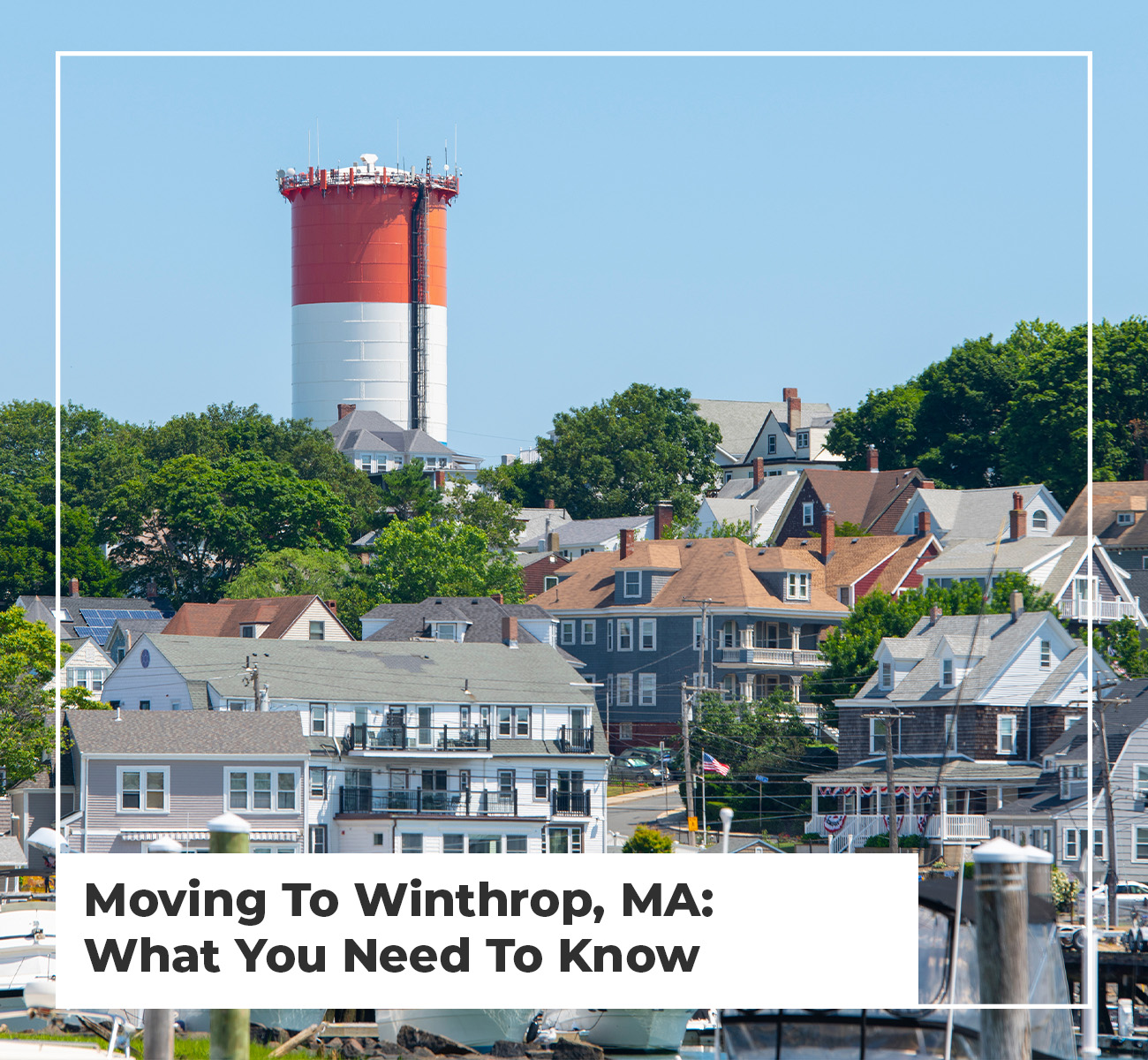 Has making a big move been on your mind lately? If you're considering a change of scenery and seeking a calming yet flourishing coastal community, look no further than Winthrop, Massachusetts.
Resting along the shores of Greater Boston, Winthrop stands proudly as an oceanside suburban haven at the north entrance to the illustrious Boston Harbor. Boasting its proximity to Logan International Airport and being hailed as the gateway to the North Shore, this charming town in Suffolk County offers a unique blend of seaside living convenience and endless possibilities.
In this 2023 edition of our blog, we're here to provide you with all the essential information you need to know about moving to Winthrop, MA. So, let's embark on an exciting journey together and discover why this hidden gem is the perfect destination for your next chapter in life.
Why Choose Winthrop?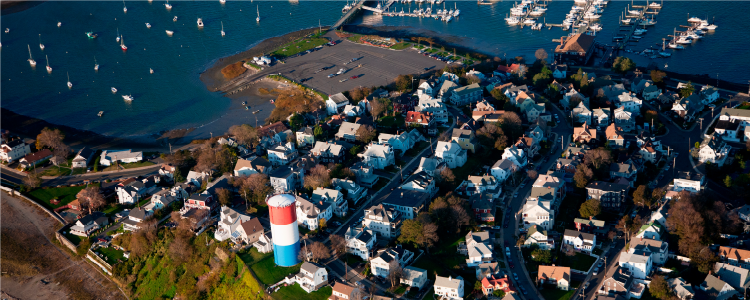 People choose Winthrop, Massachusetts for a multitude of reasons, and its ideal location is undoubtedly one of them. Situated just 10.5 miles from Boston, this charming town offers the best of both worlds, a peaceful retreat from the bustling city while maintaining easy access to its vibrant opportunities.
Winthrop's laid-back lifestyle and quiet ambiance create an irresistible allure for those seeking a calming escape from the daily hustle and bustle. With approximately one-third of the land dedicated to parkland, residents can immerse themselves in the beauty of nature, whether it's strolling through picturesque parks or enjoying leisurely picnics in serene surroundings.
This quaint New England town is adorned with charming shops, inviting parks, marinas, cozy inns, and, of course, miles of stunning beaches, including the popular Winthrop Beach and Yirrell Beach. Regardless if you crave a refreshing swim, a peaceful beach walk, or simply basking in the sun's warmth, Winthrop provides an idyllic coastal experience that captures the hearts of its residents.
Tips For Moving to Winthrop, MA
Once you've made the decision to move to Winthrop, MA, it's time to start planning and preparing for your big day. To ensure a smooth transition into this charming town, here are some essential tips that will help make your move easier:
Get Organized - Take the time to plan out every aspect of your move and create a detailed checklist. Ensure your finances, paperwork, and other logistics are in order before moving day.
Research the Local Housing Market - Before you commit to any property, do your due diligence and research the area's current housing market to get a better understanding of what types of homes are available within your budget.
Visit Winthrop Ahead of Time - Are you able to visit Winthrop before committing to a move? If so, take the time to explore the town and get a better feel for its culture. This can help you decide if this is really the place you want to call home.
Start Packing - Begin packing as early as possible, sorting items and labeling boxes accordingly so that they can be easily identified upon arriving at their new home.
Hire Professional Movers - Getting assistance from experienced movers can make your big day less stressful and ensure that all of your belongings are safely transported to their new destination.
Begin Building Relationships - Reach out to your new neighbors and start familiarizing yourself with the community. As you make connections, taking the time to get to know local business owners, teachers, and other residents can help you feel more at home in no time.
By putting these steps into action, you'll be off to a good start and ready for the exciting journey ahead.
Real Estate in Winthrop, MA
In the captivating realm of Winthrop, MA's real estate market, 2023 has ushered in a spirited seller's market, where opportunity knocks and homes find their new owners with remarkable speed. The allure of this oceanside suburban community has resulted in a surge of demand, making it imperative for prospective buyers to embrace agility and seize the moment.
As of June 2023, the average days on the market hover at an astonishingly brief 29, a testament to the fervor surrounding Winthrop's sought-after properties. With a median list price of approximately $560,000, the housing landscape showcases a diverse range of offerings, from lovely single-family abodes that exude character and charm to low- to mid-rise condominium communities that epitomize contemporary coastal living.
Where to Live in Winthrop, MA
Having the proper real estate knowledge is just the first step in finding a new home in Winthrop. To assist you with the second part of your mission, here are some of the most popular neighborhoods for homebuyers in Winthrop:
Court Park - Located on the Boston Harbor side of town, this area offers moderately sized single-family homes that have a great view of the ocean and access to plenty of amenities.
Winthrop Beach - Boasting new construction homes, and wonderful condo properties with
stunning views of the ocean, this is a great spot if you're looking for an upscale lifestyle.
Point Shirley - As one of the more affordable neighborhoods, Point Shirley offers beautiful single-family homes and condos at a fraction of the cost compared to other parts of town.
Winthrop Highlands - Situated along the breathtaking Massachusetts Bayside, Winthrop Highlands presents ample real estate opportunities and a broad price range, making it a fantastic choice for homebuyers of all budgets.
Getting Involved in Winthrop, MA
Being a member of the Winthrop community means more than just finding a place to lay your head at night, it's about getting involved in and contributing to the town. Whether you're joining one of the numerous clubs, participating in charitable events, or supporting local businesses, there are plenty of ways to get connected and build meaningful relationships with fellow residents.
Festivals & Events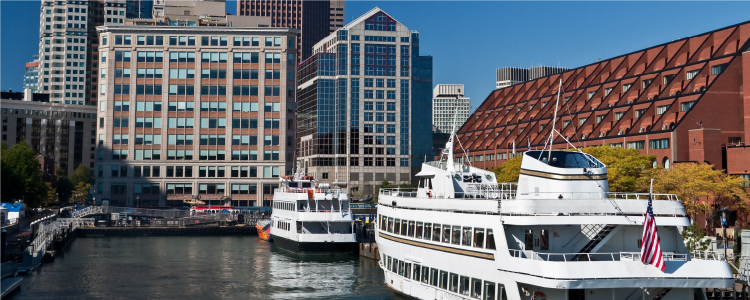 All year round, Winthrop is alive with noteworthy festivals and events that everyone can enjoy. Listed below are some of the most treasurable occasions that take place in this remarkable town:
Fourth of July Festivities - Celebrate the nation's birthday with a bang, featuring an eye-catching fireworks display and plenty of recreational activities such as beach volleyball, horseshoe tournaments, and more.
Summer Boston Harbor Cruise - This popular event offers a unique way to explore the beauty of Winthrop, with a captivating sunset cruise that whisks you away on an unforgettable experience.
Parades - A lively and colorful parade takes place every year during the winter season, featuring floats, bands, and much more.
Historical Association Strawberry Festival - Enjoy scrumptious strawberry shortcakes and savor the sweet taste of summertime with a wide variety of festive activities.
A Taste of Winthrop - Sample delicious dishes from some of the area's top restaurants and take part in a wonderful day of food, music, and entertainment.
Holiday Tree Lighting Festival - Begin the holiday season with a festive tree lighting ceremony and fill your spirit with joy.
Town Wide Yard Sale - As one of the most anticipated events in town, the Town Wide Yard Sale offers an opportunity to find unique items and chat with neighbors.
Clubs & Memberships
Winthrop is home to a variety of clubs and memberships that only enhance the quality of life for its residents. Below are some of the most popular:
Winthrop Yacht Club - Enjoy sea adventures during summertime by joining this prestigious club, whose mission is to promote sailing regattas and social events.
Winthrop Garden Club - For those who appreciate the beauty of nature, this vibrant organization hosts numerous gardening workshops and meetings throughout the year.
Rotary Club of Winthrop - Make a positive impact on the community by joining this esteemed organization that focuses on service projects geared towards helping others.
Winthrop Golf Club - Get ready to take your golf swing to the next level by joining this exclusive club, which offers a 9-hole course set in the beautiful Winthrop landscape.
Support Local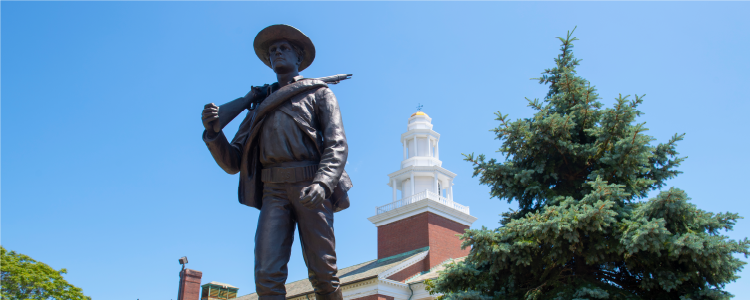 Supporting local businesses is perhaps one of the most important steps in becoming a part of the Winthrop community. As you become more and more familiar with the area, you'll quickly realize that small businesses make up the backbone of this town.
Four of Winthrop's most notable business districts include:
Shirley Street Business District
Highlands District
The Center
Magee's Corner District
Prospective homebuyers in 2023 have the opportunity to enter a unique and rapidly changing market. With the right real estate knowledge and a few easy steps to get involved, anyone can make Winthrop their home sweet home. Whether you're just starting your house-hunting journey or are looking to make a move soon, the town of Winthrop is ready to welcome you with open arms.
Seth has 15 + years in multi-unit retail management, and is bringing the renewed focus to the client that has been absent from the industry for decades. We integrate the latest and greatest technology, at the same time making your purchase or home sale as stress free as possible.
Get in touch today by filling out a contact form or giving us a call.