Top 5 Reasons To Live In Redbrook, Plymouth in 2022
Posted by Seth Williams on Wednesday, February 2, 2022 at 5:46 AM
By Seth Williams / February 2, 2022
Comment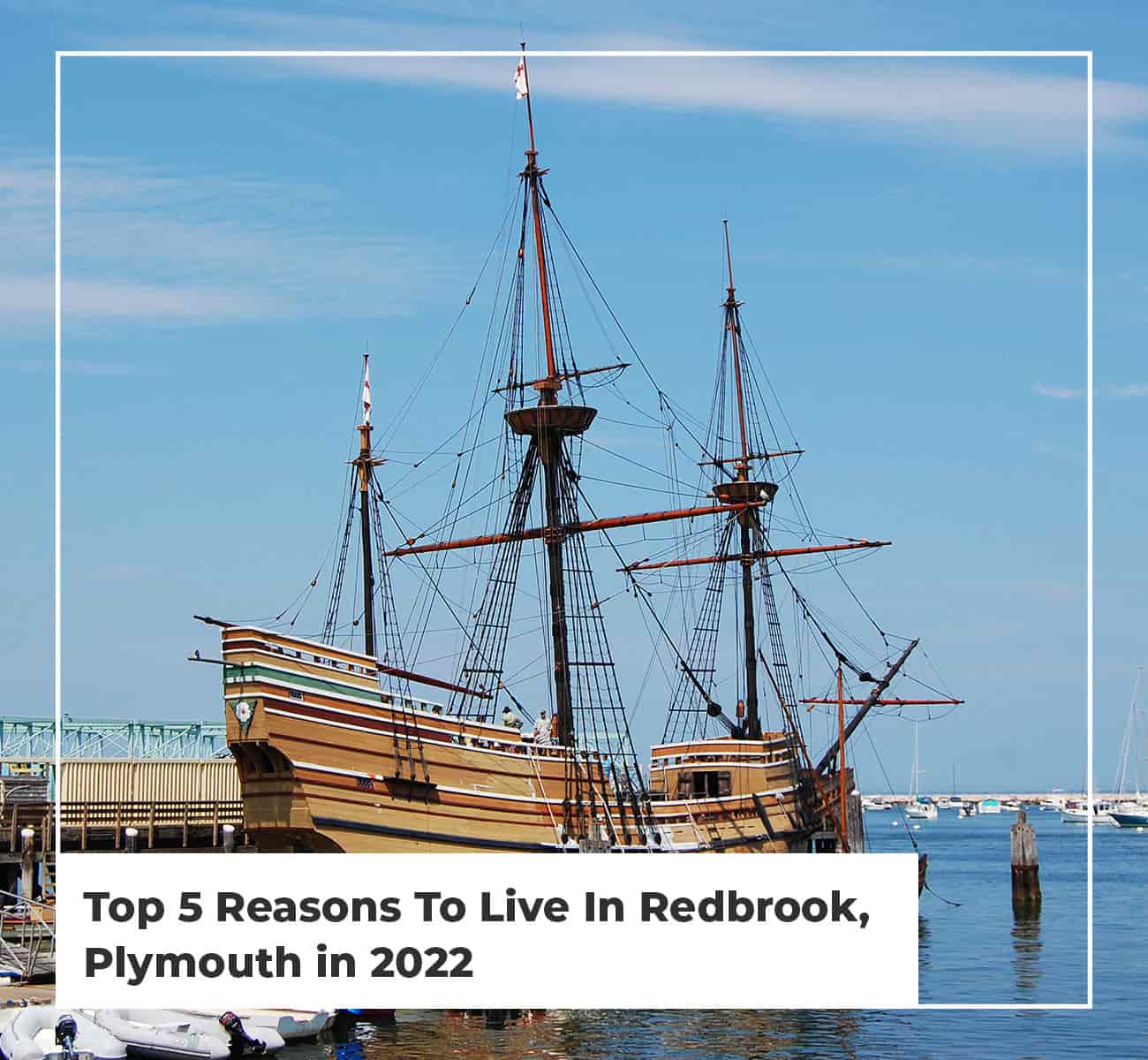 If you are looking for an amazing village that offers you everything you're looking for and more then you should check out Redbrook, Plymouth. This gorgeous area has plenty of homes that are just waiting for you to explore and the location is amazing. If you want a few reasons to move to this slice of nature then keep reading to find out the top 5 reasons to live in Redbrook, Plymouth.
1. The Perfect Location and Nearby Amenities
Redbrook is a destination village that features 12 different neighborhoods that are located right near the beautiful natural forests of Plymouth. Redbrook offers neighborhoods that are not too full of residential homes so you still get the feeling of living in a rural area but you're lucky enough to be close to many different amenities. It's a great location for anyone who wants to commute to larger cities nearby.
Redbrook is located just a 20-minute drive from the city of Plymouth and just over an hour away from Boston. It's a great location for anyone that enjoys living closer to the fantastic nature that Massachusetts has to offer. Residents love being close to the gorgeous Cape Cod Bay (just a short 15-minute drive away) and they enjoy the small-town feeling that the village has.
The neighborhood has a local bank, physical therapist, and doctor so you are never far from what you need. The YMCA is a great place for fitness activities and they also offer childcare. Redbrook is also an up-and-coming neighborhood which makes it a great place to open up your own restaurant, store or business to help out your neighbors.
2. The amazing local activities
One of the most unique parts about Redbrook is their commitment to creating a neighborhood that is for the residents to enjoy, so out of their 1,400-acre plot, only ¼ of it will be developed into housing which leaves the rest untouched nature for you to explore. Some of the great activities that residents of Redbrook can enjoy include:
Hiking
Biking
Fishing
Kayaking
Birdwatching

The village also hosts plenty of different events for locals. These events are a great way for the community to bond and meet their neighbors. Some of the most popular events that the Redbrook community puts on include:
Full Moon Celebrations on The Green
Bog-to-Table Dinners
Lawn Games on The Green
Holiday Fun at The Meeting House
Block Party
Residents also have plenty of clubs for members of the village to join. The village has a moms group, a book club, a gardening club, a dinner club, and even a knitting club, the Redbrook village has its own built-in social network for you to join as soon as you arrive.
3. The Amazing homes
There are different developers for each area and they all have their own unique aspects for their home designs. There are over 20 designs you can choose from and they vary from a townhouse to larger two-story homes.
The homes can vary based on the builder but some of the amazing features that come standard on most Redbrook homes. Prospective buyers can find features such as open concept floor plans, gourmet kitchens, walk-in closets, hardwood floors and high ceilings throughout. As found in most Redbrook homes are full basements with the potential for walk-out options and attached two-car garages.
If you are thinking about a home in Redbrook, make an appointment through The Meeting House and tour some of the model homes that are available so you can see what the homes look like for yourself. They also have plenty of great information on their website so you can get a visual idea of your new home.
If you want to live in a beautiful area like Redbrook but you aren't quite ready to build or rent a home then look into the Redbrook condominiums or apartments. These beautiful units are the perfect option for many different people and you're able to access all of the amazing amenities and activities that are offered to Redbrook residents.

View All Homes For Sale in Redbrook, Plymouth >>>
4. The Great Local Schools
Redbrook is one of the best places for families and it has several nearby schools that serve the students in Redbrook. Let's have a look at a couple of great schools in the area for the students in your home.
South Elementary School
831 Main street
Hingham, MA 02043
View on google maps
This elementary school has a population of around 500 students in grades K-5 and a student-to-teacher ratio of 14 to 1. The school has been ranked by niche.com as the #99 Best Public Elementary Schools in Massachusetts and the #133 Best Public Elementary School Teachers in Massachusetts plus they have been given the overall grade of A based on their teachers, academics, and diversity.
Plymouth South Middle School
488 Long Pond Road
Plymouth, MA 02360
View on google maps
Plymouth South Middle school has around 700 students in grades 6-8 and they have a student-to-teacher ratio of 13 to 1. They have been ranked by niche.com as the #200 Best Public Middle School Teachers in Massachusetts and the #219 Best Public Middle Schools in Massachusetts along with being given a grade of B based on their college prep, academics, teachers, diversity, clubs, and safety.
Plymouth South High School
490 Long Point Road
Plymouth, MA 02360
View on google maps
This school has around 1,000 students in grades 9-12 and a student-to-teacher ratio of 10 to 1. They have been ranked by niche.com as the #86 Best Public High School Teachers in Massachusetts, #108 Best High Schools for Athletes in Massachusetts, and the #164 Best Public High Schools in Massachusetts. They have also been graded by niche. com with an overall grade of B+ based on their academics, teachers, diversity, safety, college prep, and clubs.
5. The amazing nature
We've already talked about how Redbrook does a great job of leaving the nature in the area intact and residents love the natural beauty that surrounds the neighborhoods. The area is such a picturesque spot that many locals flock to Redbrook to take their holiday photos in the winter months.
Redbrook likes to describe itself as a place where "nature lives next door" and it does an amazing job of keeping that promise. This development is ideal for families, couples, or retirees that are looking for a neighborhood with more than just houses and streets and anyone who wants to live in a modern home but remain close to nature.
Redbrook is a unique and modern village that combines sleek and modern home designs with the gorgeous backdrop of the beautiful forests. Residents love everything about the community and they welcome new members with open arms. If you're looking for beautifully designed homes that are surrounded by nature in a wonderful community then Redbrook is the right place for you.
Seth has 15 + years in multi-unit retail management, and is bringing the renewed focus to the client that has been absent from the industry for decades. We integrate the latest and greatest technology, at the same time making your purchase or home sale as stress free as possible.
Get in touch today by filling out a contact form or giving us a call.