How To Keep Your Grass Green and Healthy All Summer Long
Posted by Seth Williams on Tuesday, June 29, 2021 at 6:23 PM
By Seth Williams / June 29, 2021
Comment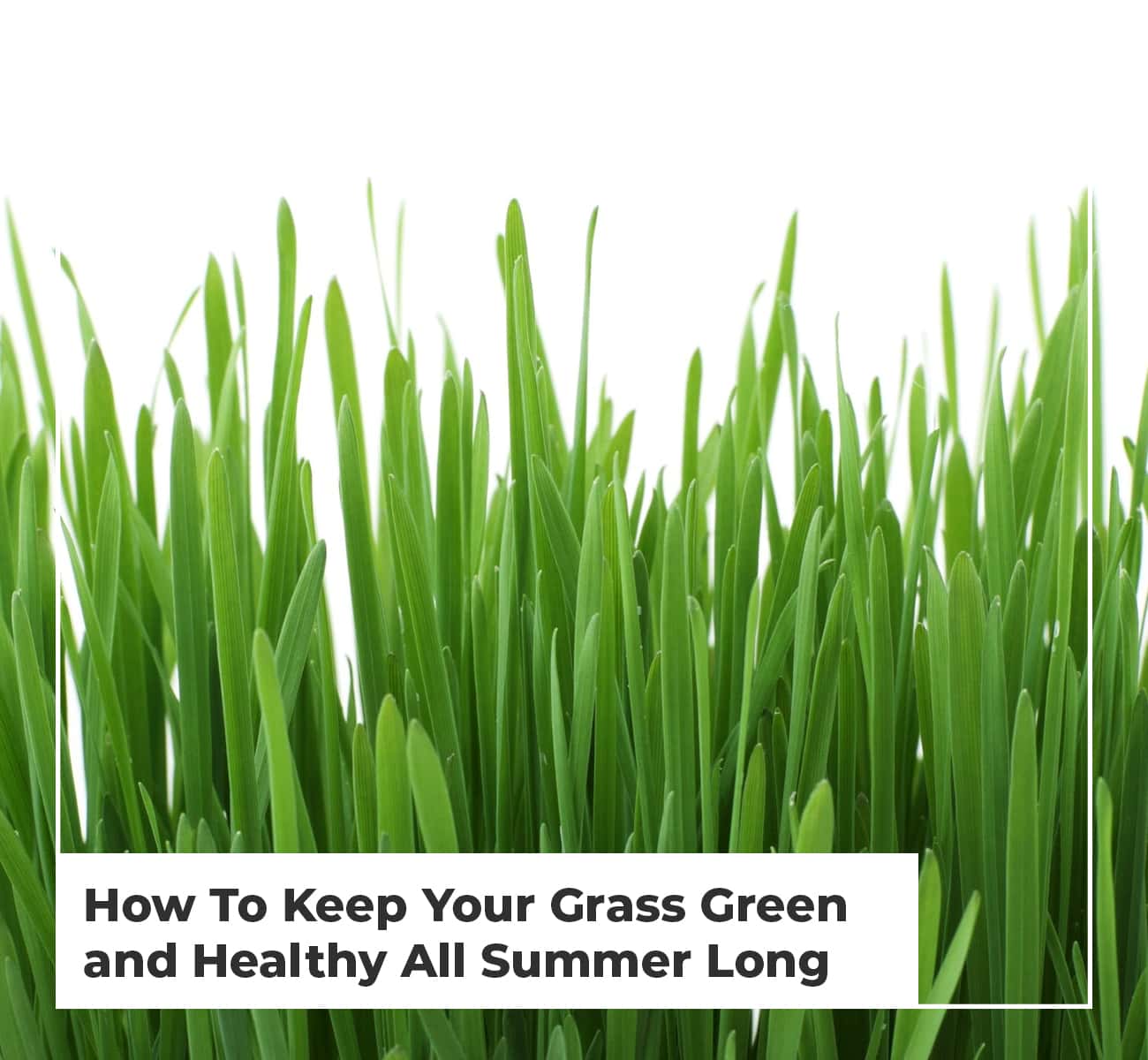 Growing a lawn that makes your neighbors jealous is as simple as planning it and maintaining it. You don't need to hire a landscaper to keep your lawn in its best shape if you have the basic knowledge of lawn care. Here, we'll talk about a few of the major things you need to pay attention to when growing your grass.
Before you even think of seeding for the summer, you should research your local climate. Different grasses grow best in different areas. You might be buying the wrong seed without even knowing it.
Also, consider what your lawn is going to be used for. High traffic areas require a bit more to keep the grass looking nice. Ask an employee at your local hardware store's garden center what the best grass is for your area.
If they're not an expert, they can at least let you know which one is purchased the most in your area. You also need to consider your own personal yard. Does it get sun in the daytime? Do you have higher temperatures? Do you get enough rain to support it without watering too often?
The two types of grass you'll be looking at are:
Warm Season Grass:
Warm season grasses flourish in the summer months but turn brown and remain dormant in the winter months. Warm grass should be planted in late spring or early summer to get the most out of the warm weather.
Cool Season Grass:
Cool season grasses grow more in the spring and fall and they're more suited to northern climates.
This is also not a necessity, but it will provide your grass with the nutrients it needs to grow.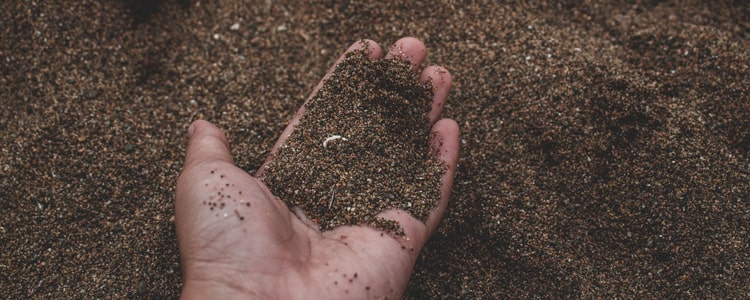 Another thing to consider before purchasing seeds is the pH of the soil. A pH level test kit is available at most hardware stores. If you find your soil to be too acidic (a level of 5.5-6.5), you can use lime to bring it back to neutral.
Before you seed, you should do some basic cleaning. Get rid of any large pieces of debris that may have accumulated over the winter, along with any large rocks and stones. Remove 1-2 inches of dirt from the top level with a rake or shovel.
After you've done that, you can lay down your seeding soil. It's fine if you've chosen not to use seeding soil but you're likely to get better results if you do. Seeding soil is light and allows the roots to spread quicker and establish themselves sooner. The next layer you will place is grass fertilizer.
This is also not a necessity but it will give your grass the nutrients it needs to start. This is like a multivitamin, giving grass a boost before nature kicks in. The final step before you scatter those seeds is to add in any manure or compost. Placing this on the top layer adds moisture and allows the grass seed to sink into the dirt instead of laying on top.
Now is the time to plant the seeds for the new season. In order to get the seeds in the correct locations, you have a few choices. Spreading with a rolling spreader and filling in the spare areas by hand is the best practice for large lawns. The seeds should not be too close together or they will compete for nutrients.
Try hand-sprinkling or using a hand-held spreader with a crank if you have a small yard. The handheld spreader ensures even and uniform distribution of grass seed. If you've covered all the area you need, use a rake to lightly plant the seeds in the top layer.
The raking process does not have to be aggressive, as the seeds do not have to be buried too deep. If you have existing grass and you're just topping up the seeds, be extra careful not to damage what's already growing.
After your seeds are in the soil, give it a light misting with your hose to keep the seeds in place. If you have a rolling seeder, you can also use this to water evenly by filling it up and running it over the area. The water will help with erosion and push the seeds into the ground, keeping them away from nearby birds. While we're on the topic, let's talk about how much you actually need to water your grass.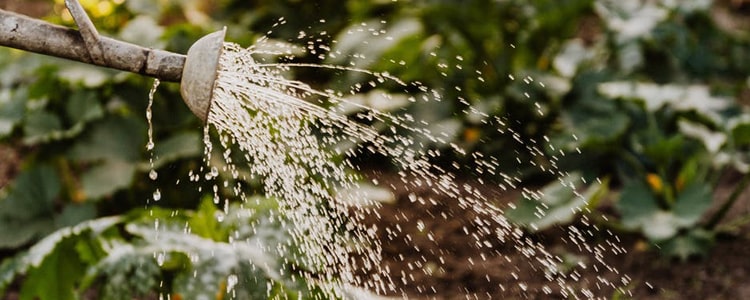 Watering is a big part of keeping your lawn alive and thriving. Too much and it can drown the seed which destroys all of your hard work. Too little and they won't have enough nutrients to live. This will all be based on your climate, the location of the grass and whether you're regrowing a lawn or starting new seeds.
If your lawn is in a climate or is that gets quite a bit of sun then you'll likely need to water twice a day until the seeds are germinated. If you find your soil is still drying out then you can increase your watering schedule but it shouldn't take more than 4 good waterings a day.
It will take around a week for the seeds to germinate but it might take longer in warm climates. It is important not to let the seeds dry out in the germination phase. Keeping them moist will keep them in the ground and let them absorb nutrients faster.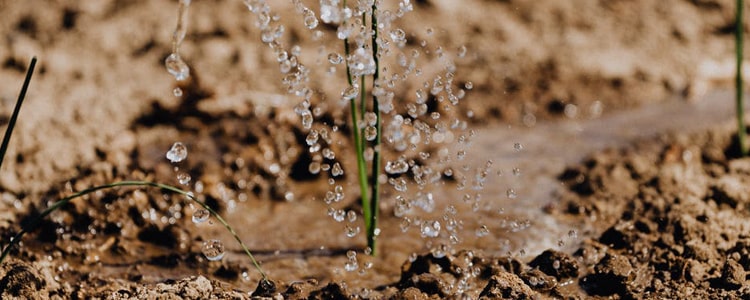 Your watering schedule can be slowed down a bit once your grass has finally started to peek out. There is an advantage to watering lots for a short period of time rather than watering a small amount over the course of the day. Look for a sprinkler that can be controlled by a timer or one that can be hooked up to a smart home system if you need to use one.
Using your phone, you can control the system from anywhere. During a sudden thunderstorm, a simple tap can turn off your system and prevent your grass from being overwatered.
Your perfect lawn is only a matter of researching and maintaining. Once your lawn is in good condition, all you need to do is water, weed, and treat any problem areas. Grass will naturally maintain itself when your seeds and watering schedule are correct and your lawn will last you until the next season
Seth has 15 + years in multi-unit retail management, and is bringing the renewed focus to the client that has been absent from the industry for decades. We integrate the latest and greatest technology, at the same time making your purchase or home sale as stress free as possible.
Get in touch today by filling out a contact form or giving us a call.