First Time Home Buyers | Here Is Your Starting Point
Posted by Seth Williams on Saturday, January 29, 2022 at 9:54 PM
By Seth Williams / January 29, 2022
Comment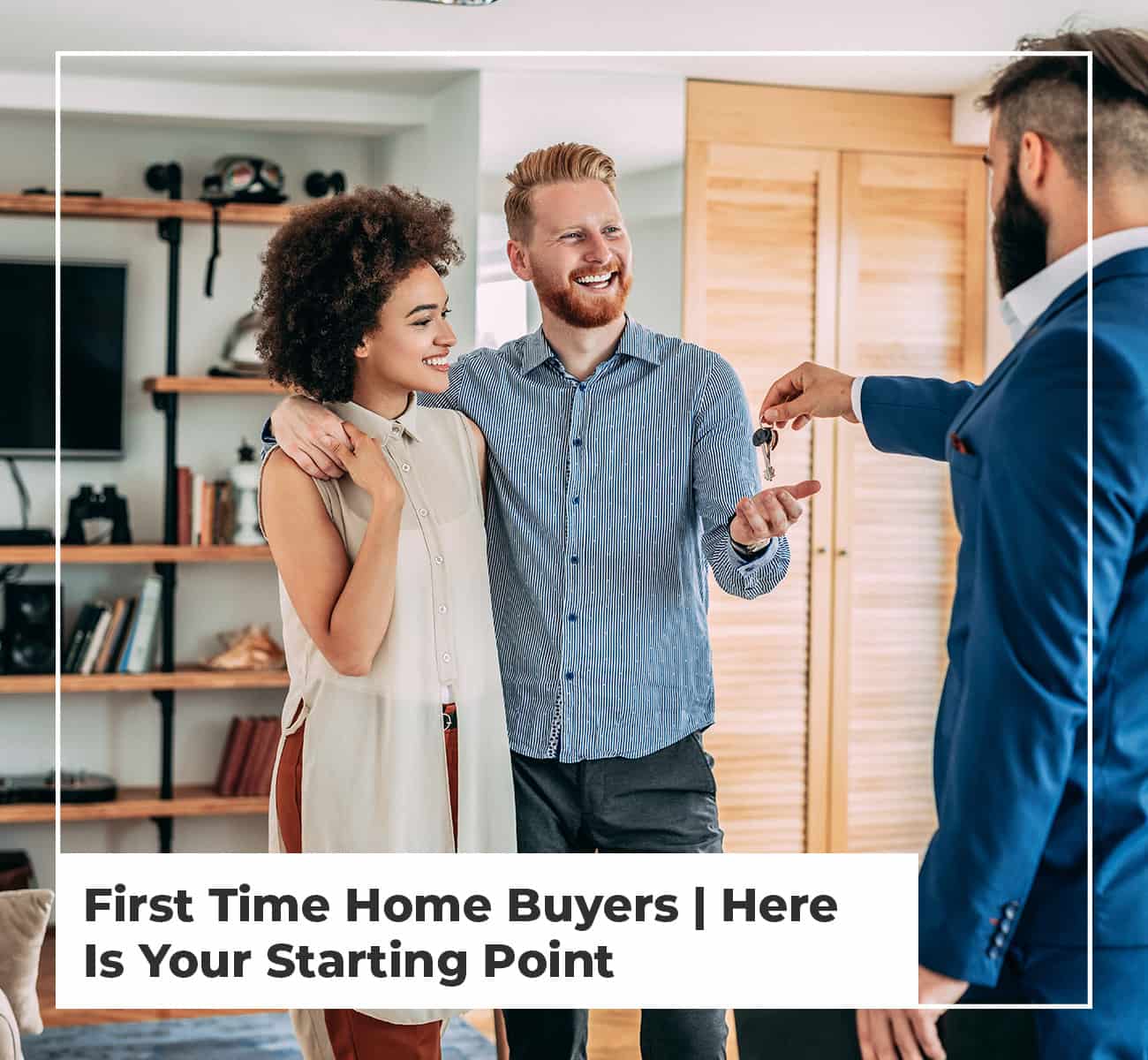 Buying your first home is one of the most exciting and momentous occasions of your life. Unfortunately, it can also be one of the most stressful things you can experience. If you are looking for a guide to help you through the process with as little stress as possible then keep reading.
Let's talk Financials
Obviously one of the first things you need to concern yourself with is the state of your finances. It's important to know the state of your finances before you start looking for homes that might be out of your price range. Let's have a look at a few things you can do to make sure you are in great financial health before you buy your home.
Setting a Goal
It's important to know how much money you will likely need for an approximate down payment and other fees for your home. On average, you will likely need around 5% of the cost of the home but this can vary based on many different factors like the total cost of the home or your financial history. If you are looking at a specific home and you don't know how much you'll need for your down payment, ask a local real estate agent to help you figure it out so you can set a saving goal for yourself.
Saving Money
Once you have a goal in mind, it's time to start tightening those purse strings so you can get there as soon as possible. Some of the quickest ways you can save money include:
Change how you travel: Vehicles are a quick way to drain your bank account and if you're able to cut down on the usage and switch to public transport then you'll save quite a bit on gas. If you have multiple vehicles, consider getting rid of one that isn't used as often and finding an alternative to commuting until you can save up.

Stop paying for convenience: Planning out your meals ahead of time will allow you to buy the things you need for the week instead of buying extra food that might get wasted.
Declutter your life: Selling your used items has come a long way and you can easily make some extra cash for your savings by selling unused clothes and home goods online. There are plenty of apps and services that allow you to choose a quick sale option so you can get rid of things you don't want to move while putting money back into the piggy bank.
Review Spending Habits
Writing down where every cent is going right now is the only way you'll be able to see where your money is going. Be honest with yourself when it comes to the numbers so you can keep track of where the money goes week by week.
Checking credit
Your credit score might be the deciding factor on whether or not you get your home so you need to make sure you know how to check it and how to improve it. There are plenty of free websites where you can check your credit score but it's a better idea to trust your bank. They will be able to tell you your exact credit score and let you know the steps you need to take if it needs to be improved. The steps will vary, based on how good or bad your credit score is but they will give you the simplest and quickest solution to help you get into your new home fast.
The Buying Process
Once you have everything in order and your finances are in the best place they can be, it's time to start searching for your new home! Start to think about the needs and wants you to have for your new home and think about what style and size you're looking for. When you feel like you're ready, let your real estate agent know that it's time for them to start searching with you in mind.
Find a Home
There are so many different places you can find your new home and a few things to keep in mind when you're looking. Check websites, newspapers, local real estate magazines, and drive around the town to see homes that may not even be listed yet. When you find a listing make sure you check and see that they're giving all the information you need, they have well-done photos that show the entire home and property, and they don't have any major conditions in place.
Consider Financing Options
First-time home buyers qualify for a few different financing options but it will depend on what your credit looks like in the first place. Many banks will work with you when it comes to a home that is out of your immediate price range and it usually requires signing a mortgage for a much longer period of time or at a higher monthly rate. You also might qualify for some tax breaks that will help you in the future.

Making an offer
Once you've found the right home for you and you have your finances in place, it's time to make an offer. Your real estate agent will help you figure out a good number to approach the sellers with and they will also help you decide any conditions. Keep in mind that the real estate market is tricky so don't be discouraged if your first offer isn't accepted.
Close or Keep looking
Closing a home requires a few steps before the keys can be handed over and you will likely need to hire a real estate lawyer to help you with all of the final steps. These steps don't need to be in this order but typically you'll need to do a few things before you close including
A final inspection from a licensed home inspector
A final deposit of the funds
Reviewing and signing mortgage documents
Arranging for a transfer of the home's title
Registering and officiating all of the documentation with various sources
Confirming any closing costs including paying anyone you have used to help assist you
Officially a Homeowner, Now What?
All of that waiting and hard work has finally paid off and you can step into your brand new home. Make sure you look into what it takes to own and maintain a home properly and consider starting an emergency fund for any unexpected repairs. Good luck on buying your first home and make sure you come back to the guide if you have any questions about the next steps.