What To Look Out For As A First-Time Home Buyer In Winthrop, MA
Posted by Seth Williams on Thursday, October 26, 2023 at 8:30 AM
By Seth Williams / October 26, 2023
Comment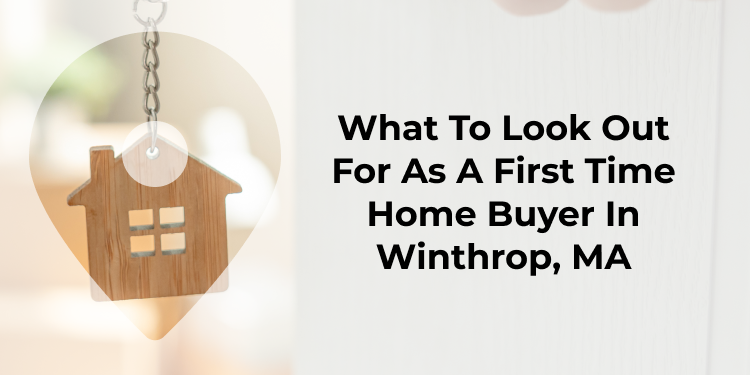 Becoming a first-time home buyer is an exciting and significant milestone in anyone's life. For those considering a new home purchase in the picturesque coastal town of Winthrop, Massachusetts, the journey is marked by its unique challenges and opportunities. The charming streets, beautiful ocean views, and rich history of Winthrop make it an enticing location for prospective homeowners. However, just like any real estate market, there are crucial considerations specific to this area.
In this blog, we'll guide you through the essentials of what to look out for as a first-time home buyer in Winthrop, MA. From understanding the qualifications to accessing helpful programs and navigating the home-buying process, we'll equip you with the knowledge you need to embark on your journey with confidence. Whether you're a local resident or relocating to this charming town, this guide is tailored to assist you in making a well-informed decision as you take your first steps into the Winthrop housing market.
Table of Contents
Understanding The Local Market
Real estate in Winthrop has seen a surge in demand, primarily due to its coveted coastal location and convenient proximity to Boston. While these factors do contribute to relatively higher housing costs, Winthrop remains accessible for those on a budget. The predominant housing option in Winthrop comprises single-family detached homes and an array of low to mid-rise condominium communities, providing diverse choices to cater to various lifestyles.
Many of these properties boast the additional allure of private decks and enchanting harbor views, enhancing the appeal of the community. While the typical home values generally range between $450,000 and $700,000, it's not unusual to encounter properties in the million-dollar range. As Winthrop's popularity continues to grow, housing prices are expected to appreciate, presenting an enticing prospect for future investments.
What Qualifies as a First-Time Home Buyer in Winthrop, Massachusetts?
In Winthrop, Massachusetts, a first-time home buyer typically qualifies as an individual or household who has not previously owned residential property within the town's boundaries or, more broadly, has not owned a home in recent years. The specific criteria may vary, so it's essential to consult with local authorities, real estate professionals, or financial institutions to determine the exact qualifications. Typically, being a first-time home buyer may make you eligible for certain benefits, such as down payment assistance programs or favorable mortgage terms, aimed at facilitating your entry into the real estate market. Although these programs may not fully cover the cost of your property, they can significantly reduce your financial burden and help make homeownership more accessible.
Recently Listed in Winthrop, MA
View Homes in Winthrop, MA
See detailed information & photos.
View Homes for Sale
Are There Programs to Help First-Time Home Buyers in Massachusetts?
In Massachusetts, first-time home buyers can take advantage of programs offered by two statewide nonprofits to make homeownership more accessible. Here's a concise summary of these programs:
MassHousing:
Offers information and home-buyer education courses.
Completion of these courses is often a prerequisite for first-time home buyer mortgages.
Provides a 30-year fixed-rate loan with MI Plus Mortgage Insurance for job loss protection.
Qualification requirements include meeting credit score minimums, collaborating with participating lenders, adhering to MassHousing income limits, and finishing a home buyer education course.
Massachusetts Housing Partnership (MHP):
Offers the One Mortgage program with a competitive fixed rate and a 3% down payment.
Allows the use of down payment assistance (DPA) funds for out-of-pocket costs.
Does not require private mortgage insurance even with less than a 20% down payment.
Provides "extra assistance" to reduce mortgage payments.
Eligibility criteria involve being a first-time homeowner with a minimum credit score of 640, having total assets below $75,000, and maintaining a household income within local income limits, along with successfully completing a home-buyer education course.
How to Buy a House for the First Time in Winthrop, MA
Purchasing your first home can seem daunting, but with the right resources and support, it can be a smooth and exciting process. Here are some essential steps to help guide you through buying a house for the first time in Winthrop:
Determine Your Budget: Before you start looking at properties, it's crucial to know how much you can afford. Consider your income, expenses, and any possible sources of down payment assistance.
Get Pre-Approved for a Mortgage: A pre-approval from a reputable lender will give you an accurate idea of what mortgage options are available to you and how much you can borrow.
Find a Local Real Estate Agent: Working with an experienced local real estate agent can make all the difference in finding your dream home. They can help you navigate the market, negotiate on your behalf, and provide valuable insights.
Start Your House Hunt: With a budget and pre-approval in hand, you can now begin looking at properties. Make sure to prioritize your needs and wants and be open to compromise if needed.
Make an Offer: Once you find the perfect home, your real estate agent will help you make an offer. They will guide you through negotiations and ensure that all necessary paperwork is completed accurately.
Get a Home Inspection: A professional home inspection is crucial to uncover any potential issues with the property before finalizing the purchase.
Close the Deal: If everything checks out, it's time to close the deal by signing all the necessary paperwork and paying any closing costs.
Move In: Congratulations, you're now a homeowner! Time to move into your new home and make it truly yours.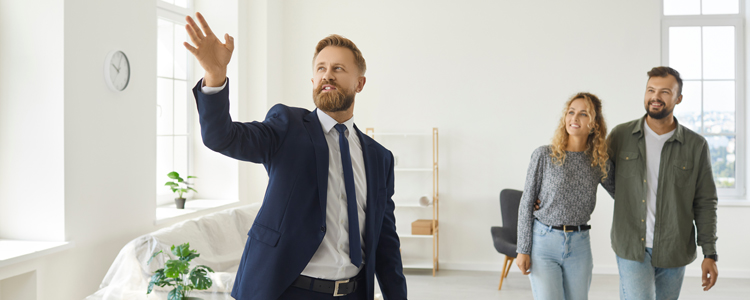 What Are Some Things First-Time Home Buyers Should Look Out For?
First-time home buyers often encounter various challenges and expenses as they navigate the path to homeownership. Here are some key things to look out for and strategies to mitigate them:
1. Potential Pitfalls and Challenges:
Credit and Financial Preparation: Ensure your credit is in good shape and save for a down payment to qualify for favorable mortgage terms.
Market Conditions: Be aware of market fluctuations and how they may affect your buying decision.
Home Inspection: Insist on a thorough home inspection to uncover potential issues.
Appraisal Value: A low appraisal can complicate financing, so be prepared to negotiate with the seller or pay the difference.
2. Common Expenses:
Closing Costs: These can be substantial and often include fees for loan origination, title searches, and more. Request a loan estimate and shop for the best rates and terms.
Lawyer Fees: Legal assistance is essential, but fees can vary. Research and select an attorney experienced in real estate law.
Inspections: Inspections are crucial, but they come with costs. Consider their importance, negotiate repairs, or request the seller to cover some expenses.
3. Strategies to Navigate and Minimize Costs:
Budgeting: Create a comprehensive budget that includes not just the purchase price but also closing costs, moving expenses, and post-purchase costs.
Down Payment Assistance: Explore local or state programs that offer down payment assistance for qualified buyers.
Negotiation: Don't hesitate to negotiate with the seller for contributions toward closing costs or repairs.
Compare Loan Offers: Obtain multiple loan quotes to secure the best mortgage terms.
Home Warranty: Consider investing in a home warranty to protect against unexpected repair costs in the first year.
By being aware of potential challenges, understanding common expenses, and employing smart strategies, first-time home buyers can make informed decisions and navigate the home buying process more smoothly while minimizing unexpected financial burdens.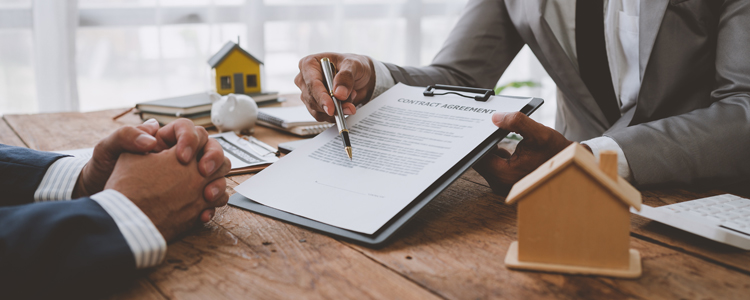 Tips for First-Time Home Buyers in Winthrop, MA
Research the Local Market: Get to know the neighborhoods and their average home prices, as well as trends in Winthrop's real estate market.
Attend Home Buyer Education Courses: Take advantage of available education programs, such as those offered by MassHousing or MHP, to learn about the home buying process and any potential assistance programs.
Consider Long-Term Expenses: Think beyond the initial costs and factor in ongoing expenses such as property taxes, homeowners insurance, and maintenance.
Don't Rush: Take your time to find the right property and don't feel pressured to make an offer before you're ready.
Get Professional Help: Working with experienced professionals like a real estate agent, lender, and home inspector can make the process smoother and more informed.
Be Prepared for Competition: In a competitive market like Winthrop, be prepared to act quickly and make strong offers to stand out from other buyers.
Don't Overextend Yourself: Stick to your budget and avoid getting emotionally attached to a property that may be outside of your means.
Plan for Future Life Changes: Consider your future plans, such as career advancements or starting a family, and how they may impact your housing needs in the long term.
Research Tax Incentives: Massachusetts offers various tax incentives for first-time home buyers, so research and take advantage of them.
While it can be stressful, buying your first home is an exciting milestone. Remember to enjoy the journey and celebrate your accomplishment once you've found the perfect home in Winthrop, MA. Overall, being prepared, doing thorough research, and seeking professional guidance can go a long way in making the home-buying process successful for first-time buyers in Winthrop. So take your time, stay informed, and don't be afraid to ask for help along the way.
Seth has 15 + years in multi-unit retail management, and is bringing the renewed focus to the client that has been absent from the industry for decades. We integrate the latest and greatest technology, at the same time making your purchase or home sale as stress free as possible.
Get in touch today by filling out a contact form or giving us a call.