Top 4 Reasons To Buy A Condo In East Boston In 2023
Posted by Seth Williams on Tuesday, May 16, 2023 at 4:28:13 AM
By Seth Williams / May 16, 2023
Comment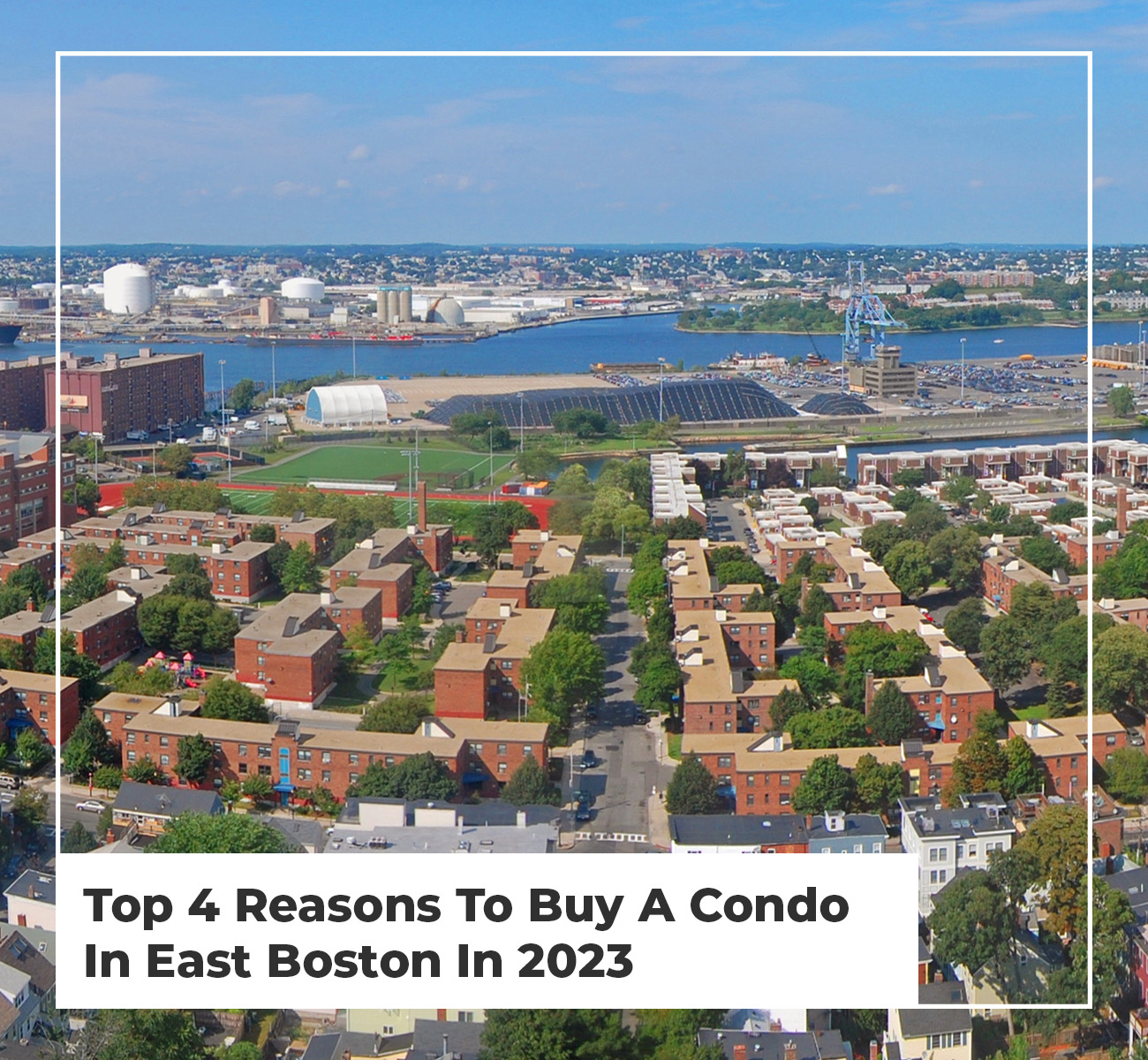 East Boston is a spirited and diverse neighborhood with rich history, stunning coastal views, and plenty of awesome amenities. One of the standout features of living in East Boston is the affordable opportunity to buy a condominium. With so many great reasons to invest in East Boston real estate, now is the perfect time to take advantage of this opportunity. In this post, we'll share with you the top 4 reasons to buy a condo in East Boston in 2023.
Why Buy a Condo?
Buying a condo can be an excellent way to become a homeowner without the hassle of maintaining a traditional single-family home. Condo living offers many advantages, such as access to amenities like pools, gyms, and clubhouses, as well as convenience and security.
In 2023, East Boston is an ideal place to buy a condo. The area has seen tremendous growth in recent years and is now home to many luxury condos with full-service amenities. There are also plenty of affordable options available for those looking for something more budget-friendly. East Boston's condo market offers a variety of options, ranging from waterfront views to modern designs that cater to different preferences.
East Boston has plenty of condo options available to prospective homeowners and downsizers. Luxury buildings offer high-end finishes and top-of-the-line amenities, while full-service buildings provide additional services like concierge service and valet parking. There are also mid-level buildings that offer some of the same features but at a lower price point. In East Boston, you're sure to find a condo that fits your personal style, needs, and budget.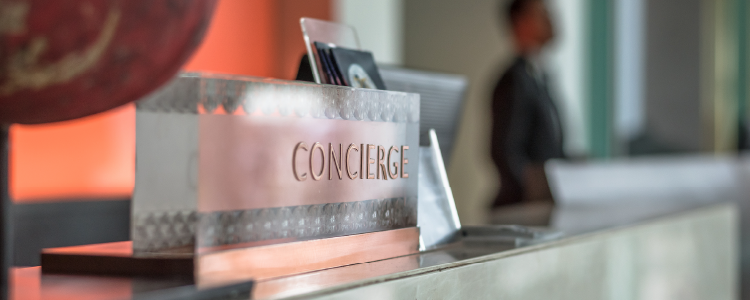 Top Reasons to Buy a Condo in East Boston
East Boston offers the perfect combination of big-city living and suburban tranquility. Whether you're looking for a luxury waterfront condo to own personally or as an investment opportunity, East Boston has what you're looking for.
With its convenient location near bustling Downtown Boston, East Boston is the perfect place to own a condo. Enjoy luxury living and great amenities. Keep reading to discover the top 4 reasons why you should buy a condo in East Boston today!
1. Location, Location, Location
You've heard it many times—location is everything! East Boston's prime location, just minutes away from Boston's central business district, provides residents with easy and convenient access to everything they could ever need. The proximity to public transportation is certainly an added bonus. Being close to Logan Airport, locals can easily travel anywhere with ease.
One of East Boston's greatest selling points is its affordability, offering residents an alternative to the steep prices that come with other Downtown developments. East Boston's people, places, restaurants, and parks make it an exceptional location for those looking to experience all Boston has to offer while still enjoying a unique sense of community.
2. Luxury Living at its Best
Buying a condo in East Boston ensures luxury living at its best. The condos themselves are luxurious, with modern features like stainless steel appliances, hardwood floors, and high-end finishes. Many feature private balconies or terraces offering stunning views of the harbor. Residents also have access to luxurious amenities both onsite and nearby.
Outside their homes, condo owners can enjoy a wide range of excellent amenities in East Boston. The neighborhood is home to some of the city's best restaurants and bars, as well as boutique shops and art galleries. There are plenty of parks and green spaces for outdoor enjoyment, promoting an active and engaging lifestyle. With quick access to Downtown Boston via public transportation or car, East Boston residents can easily take advantage of all the fabulous amenities the city has to offer.
3. Tranquil, Cozy Atmosphere
It's becoming increasingly popular for those looking to purchase a condo to turn to the East Boston neighborhood due to its unique atmosphere. The area offers a peaceful and serene environment, away from the hustle and bustle of the city. Living in East Boston, locals can enjoy beautiful views of the harbor, soothing parks, and many outdoor activities.
Living in East Boston provides many benefits above and beyond the previously mentioned ones of location and luxury. Let's consider health benefits. The benefit to our overall health when living in a tranquil, cozy atmosphere is too great to put a value on. Such an environment lowers stress levels and greatly impacts our mental health, which can influence our physical well-being.
A tranquil living environment encourages one to be more mindful of their actions. Becoming more aware of how our choices impact the world around us can actually lead to an increased desire to make greener lifestyle choices—also a health benefit.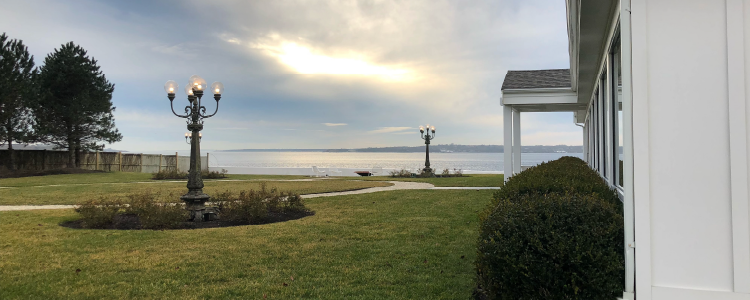 4. Things to Do in East Boston
Are you looking for a place to call home that offers plenty of things to do? East Boston is the perfect place for you! Here's just a sampling of what you'll find in this vibrant neighborhood.
Piers Park is a great spot to take in the breathtaking skyline views of Downtown Boston. Enjoy the peace and quiet of Belle Isle Marsh or beat the heat at Constitution Beach. You can also admire the historic architecture of Eagle Hill Historic District or explore Maverick Square. There are plenty of family-run eateries to satisfy your hunger, as well as unique shops and boutiques to explore. Speaking of food, the culinary experience is so fantastic and diverse that an East Boston Food Tour is becoming a thing!
If you're looking for some fun, check out the New England Aquarium or take a stroll along Freedom Trail. You can also visit Fenway Park and catch a game or two, or explore the Boston Tea Party Ships & Museum. Note that many amazing events take place throughout the year!
Condos in East Boston
The beautiful East Boston is an amazing and rapidly growing community within the Boston city limits that showcases an array of modern and traditional condominium construction. If you're considering moving to East Boston, keep reading. We've put together some great information to provide insights as to why you should buy a condo in the East Boston neighborhood.
East Boston is the neighborhood of choice for anyone wanting to be both close to the city and the airport. The area has grown significantly in popularity due to its trendy waterfront lifestyle, gourmet dining scene, and excellent walkability, making it also an attractive investment option.
Condo prices in East Boston vary depending on the location, features, and amenities of the condo units. According to reports, the average price for buying a condo in East Boston is approximately $750,000, while the most upscale properties can go over 1 million dollars.
Not sure where to begin? Here are 4 condo buildings you should consider!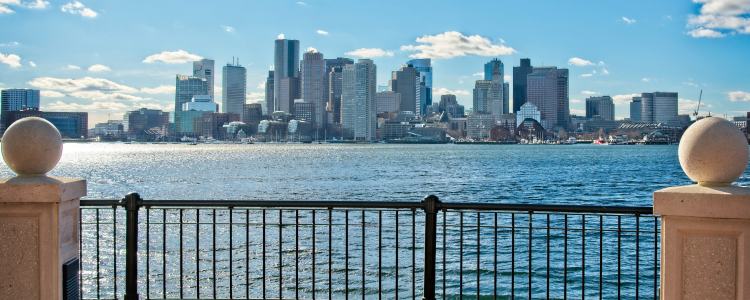 Boston East
Boston East is one of the most luxurious condo buildings in the area. It features studio, one-, two-, and three-bedroom units as well as a few loft-style homes. Not only will you enjoy luxurious living complete with top-notch amenities on site such as concierge service, indoor parking, spectacular harbor views from the top floor lounge and terrace, club room facilities, and fitness facility, but you'll also be treated to great outdoor living spaces, an art gallery, and even a pet spa and wash area. They've thought of everything! And we haven't even talked about the great harborfront access and all that means for residents. Living in these condos also provides easy access to wherever you need to go.
The Faretra
The Faretra, a luxury condo building located in East Boston, is equipped with modern amenities and offers residents the perfect combination of convenience and comfort.
The Faretra offers a variety of amenities to its residents, including both garage parking and private outdoor spaces. Residents can also take in stunning views of the city from their penthouse units. The building is conveniently located near Central Maverick Square-Paris St., providing easy access to shops, restaurants, and other attractions.
Living at The Faretra provides homeowners with an unbeatable lifestyle experience. They can enjoy the convenience of living in a brand-new luxury condo while being close to all the attractions that East Boston has to offer. The Faretra is the perfect place for anyone looking for an upscale living experience in this incredible neighborhood.
Clippership Wharf
Clippership Wharf sits along the Boston Inner Harbor near the Maverick MBTA Blue Line station, offering sweeping views of the harbor and Downtown cityscape. It features four mixed-use residential buildings that include apartments, condominiums (studio, 1, & 2 bedrooms), recreational spaces, and hospitality areas. Residents can enjoy a myriad of convenient amenities such as a fitness center, yoga studio, outdoor patio, fire pits, grilling areas, pet spa, and more.
This community offers impressive indoor and outdoor spaces inviting you to gather with friends or retreat in tranquility. For an unparalleled living experience in one of Boston's most dynamic neighborhoods, check out Clippership Wharf Condominiums!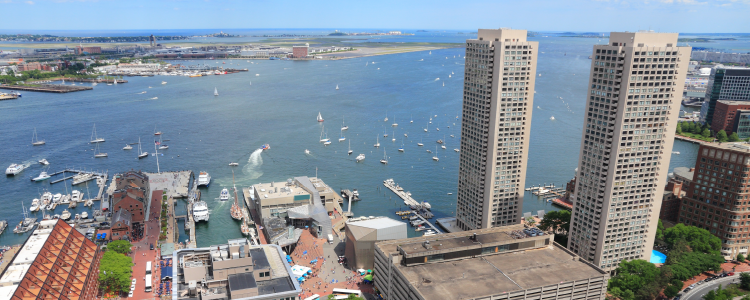 The Eddy
Also located on the waterfront, The Eddy offers stunning views of the beautiful Boston skyline and easy access to an eclectic mix of restaurants, shops, parks, and more.
The building features studio, one-bedroom, and two-bedroom units with thoughtfully designed floor plans. Residents of The Eddy enjoy such amenities as concierge service, a fitness center, a lounge complete with pool table, waterfront access, and an onsite restaurant.
The Eddy is dedicated to reducing its carbon footprint by using green materials and energy-efficient systems throughout the building. This commitment to sustainability makes The Eddy a great choice for eco-conscious buyers looking for a luxurious living experience.
East Boston's living spaces and dynamic community are fast becoming the trendsetting choice in the Boston condo market. Luxurious living with access to so many things to do in East Boston equals living the dream!
And there you have the top 4 reasons to buy a condo in East Boston in 2023. Moving to East Boston will mean living your best life! With no shortage of things to do and all the luxury that comes from condominium living, what are you waiting for? I believe I hear East Boston calling your name.