Working In Boston? Here Are The Best Suburbs For Commuters
Posted by Seth Williams on Tuesday, December 14, 2021 at 10:23 AM
By Seth Williams / December 14, 2021
Comment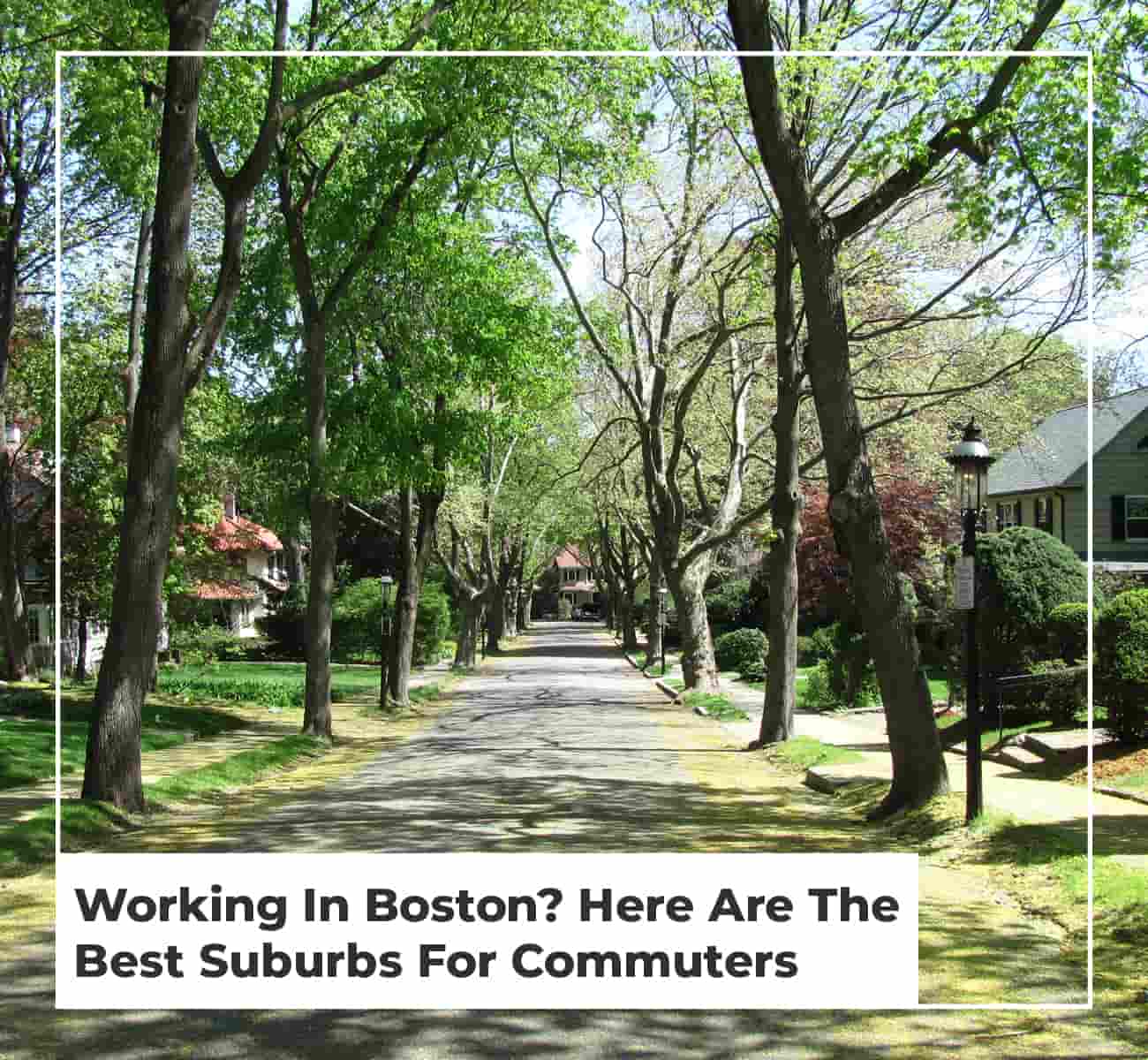 Boston, Massachusetts offers residents a thriving and diverse economy, world-class educational institutions, and rich history and culture. However, the city can also be expensive and crowded, so many people who work in Boston choose to live in one of the suburbs. If you're looking for a suburb that's close to Boston for commuting purposes but still has its own character and identity, here are 10 great options.
Brookline
Distance to Boston: 5.2 miles
Brookline is a town in Norfolk County, Massachusetts located on the Charles River near Boston. It borders six of Boston's neighborhoods and sits within a metropolitan area's radius for commuting convenience!
The real estate market in Brookline is bustling with options for everyone. Whether you're looking to buy an old-fashioned brick home or a high-rise condo, there's something perfect waiting just around the corner!
Brookline is a beautiful, well-mannered sustainable community that offers all the amenities of an urban setting with its own distinct village feel. It's home to over 30 schools and several higher education institutions making it perfect for young professionals or families looking to settle down in suburbia without sacrificing their dreams!
View All Homes For Sale in Brookline, MA >>>
Newton
Distance to Boston: 10.9 miles
Newton, Massachusetts is a small town with plenty to offer. Located approximately 10 miles from downtown Boston and more of collection communities than city life - many enjoy the rural feel that this community provides them.
Newton, Massachusetts real estate is an eclectic mix of housing styles and sizes. From sprawling estates to charming two-story homes that pack a lot into their footprint; properties for sale in Newton virtually cover all wants and needs!
There's something for everyone—whether it be spacious lofts downtown on Main Street or smaller urban lots close by just outside town limits. Newton offers a small-town charm with its 14 villages, making it an ideal location for those looking to escape hectic city life. Many of these communities feel like separate little neighborhoods within Newton that make the town even more inviting and colorful than before!
View All Homes For Sale in Newton, MA >>>
Winthrop
Distance to Boston: 5.6 miles
Winthrop is a town located on Boston's outer-most Harbor Islands. This small town is only about 5 miles from downtown Boston and boasts beautiful beaches, harbor views, and a vibrant community spirit.
Home prices in Winthrop are surprisingly affordable when compared to other towns so close to Boston! There is also a wide variety of options which include condos, townhomes and single-family detached properties.
Winthrop is a great choice for those who want to live in suburbia but still be close to all the excitement and culture that Boston has to offer. With its bustling downtown, strong community spirit and proximity to Boston, Winthrop is a perfect place to call home!
View All Homes For Sale in Winthrop, MA >>>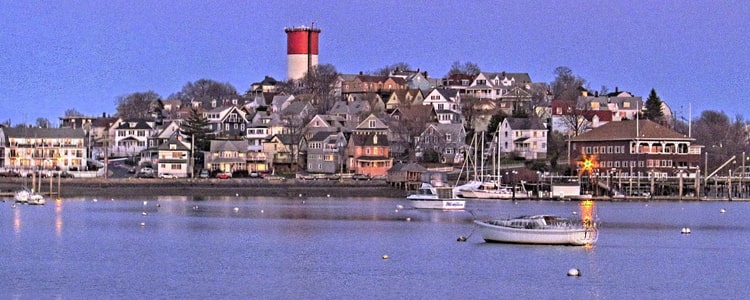 Chelsea
Distance to Boston: 4.7 miles

Chelsea is a small town located just a few miles north of Boston. It offers residents a unique mix of suburban and urban living.
The Chelsea real estate market is made up of mostly condos, townhomes and single-family homes. The properties are relatively affordable when compared to other Boston suburbs and many offer waterfront or harbor views.
Chelsea is slowly becoming a hub for artists and young professionals looking to find affordability outside of Boston without sacrificing the city's charm!
View All Homes For Sale in Chelsea, MA >>>
Medford
Distance to Boston: 5.7 miles
Medford is a picturesque Massachusetts city that sits on the shores of the Mystic River. With easy access to roadways and public transportation, this inviting area offers homeowners plenty in terms of lifestyle amenities with nearby open space for relaxation!
Falling only about 6 miles from downtown Boston, Medford is a popular community for those who commute into the city. The real estate market is diverse and caters to a wide range of needs and budgets with everything from luxurious estates to well-maintained condos.
Medford is home to an array of businesses, cultural venues, and restaurants that make it the perfect place to call home!
View All Homes For Sale in Medford, MA >>>
Revere
Distance to Boston: 7.4 miles
Bostonians that travel to Logan International Airport often are looking for a little peace and quiet when they get there. Revere is the perfect place, located about five miles north of downtown Boston but still close enough so you can do all your exploring in between runs.
The Blue Line offers a convenient connection between Boston and Revere, as it runs along the coast. Buyers looking for homes close by can find single-family houses near beaches or in neighborhoods off Squire Road--an important commercial corridor just south of Rumney Marsh flatlands.
Revere is known for its Italian-American heritage and as a result, there's plenty of great food to be found throughout the city. This vibrant community offers homeowners easy access to all that Boston has to offer while providing a laid-back atmosphere perfect for kicking back and relaxing after a long day!
View All Homes For Sale in Revere, MA >>>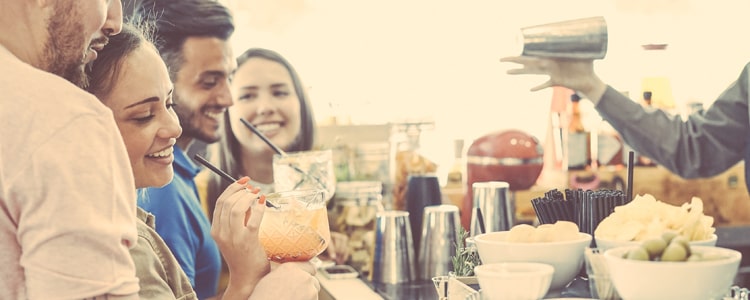 Concord
Distance to Boston: 24.7 miles
Concord is a beautiful town located about 25 miles northwest of Boston, Massachusetts. The beauty of Concord can be found in its pristine forests. The city is home to two large woodlands, which provide hiking trails and hidden brooks for those who want an adventure near their house!
To get from Boston down I-95 onto Route 1 will take you south into downtown where there are plenty more things worth seeing before heading back up north on Highway 93 or 94 if that's what sounds better at any point during your trip.
There are plenty of amazing real estate opportunities found in Concord, as it is home to a mix of luxury estates, farmhouses, and more modern-style homes. The town is also home to a diverse population which makes for an interesting and welcoming community!
View All Homes For Sale in Concord, MA >>>
Needham
Distance to Boston: 16.9 miles
A highly-desirable community for those who work in Boston, Needham is ideal as it offers commuters easy access to public transportation.
Homebuyers in Needham will find a city that's both serene and surrounded by forests. The neighborhoods have large properties filled with trees, wide sidewalks for walking your dog or jogging on occasion; there are also some great green spaces like Ann Volante Conservation Area to explore if you're looking for more than just scenery!
The Needham Line of the Purple Commuter Rail services provides a fast and easy way to get into Boston. For those driving by car, cutting east on I-93, locals can reach their destination within 30 minutes or so!
View All Homes For Sale in Needham, MA >>>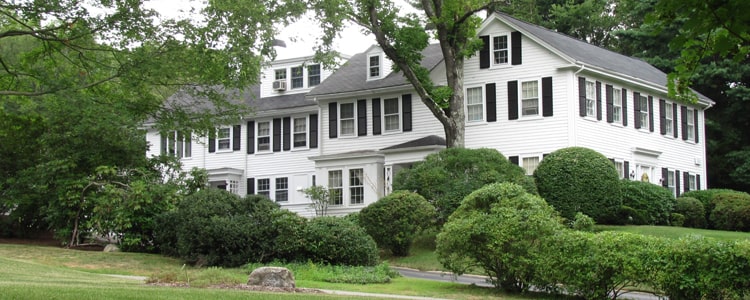 Reading
Distance to Boston: 14.8 miles
Located in the western region of Massachusetts, about 15 miles from downtown Boston, Reading is a charming community that offers both serenity and excitement.
As you drive through town you'll pass by beautiful farms and country homes surrounded by gorgeous foliage! There's also plenty to see right when you get into town.
The Haverhill/Reading Purple Line is a rapid transit train that will take you from your station in Reading, MA all the way to Boston. Located near one of its major intersections with High Street - which also happens to be crawling with restaurants and shops.
View All Homes For Sale in Reading, MA >>>
Salem
Distance to Boston: 22.2 miles
Just a short drive north of Boston, Salem is a historic town that's well known for its witch trials of 1692. The city is full of interesting history and culture, making it the perfect place to visit or live in!
Salem offers an easy commute into Boston, with access to I-93 and I-95. Commuters can expect to drive 40 minutes when arriving in Boston via route 1. If you would rather not face rush hour traffic, head west on I-95 and take a detour south towards Salem for a scenic ride with the Purple Commuter Rail that leaves every 30 minutes from Newburyport/Rockport Line station.
There are many different styles and sizes of homes for sale found throughout the historic city of Salem. You'll find a mix of colonial homes, apartments, and condos as well as waterfront properties that come with their own private docks!
View All Homes For Sale in Salem, MA >>>

The suburbs of Boston are all well-known for their beauty and charm. Consider where you want to live in relation to your commute, but also the lifestyle that best suits you before making a decision! No matter which suburb you choose, you'll be sure to enjoy all that Boston has to offer!
Seth has 15 + years in multi-unit retail management, and is bringing the renewed focus to the client that has been absent from the industry for decades. We integrate the latest and greatest technology, at the same time making your purchase or home sale as stress free as possible.
Get in touch today by filling out a contact form or giving us a call.