The 22 Best Restaurants In Winthrop, MA (2022 Edition)
Posted by Seth Williams on Saturday, March 12, 2022 at 12:34 PM
By Seth Williams / March 12, 2022
Comment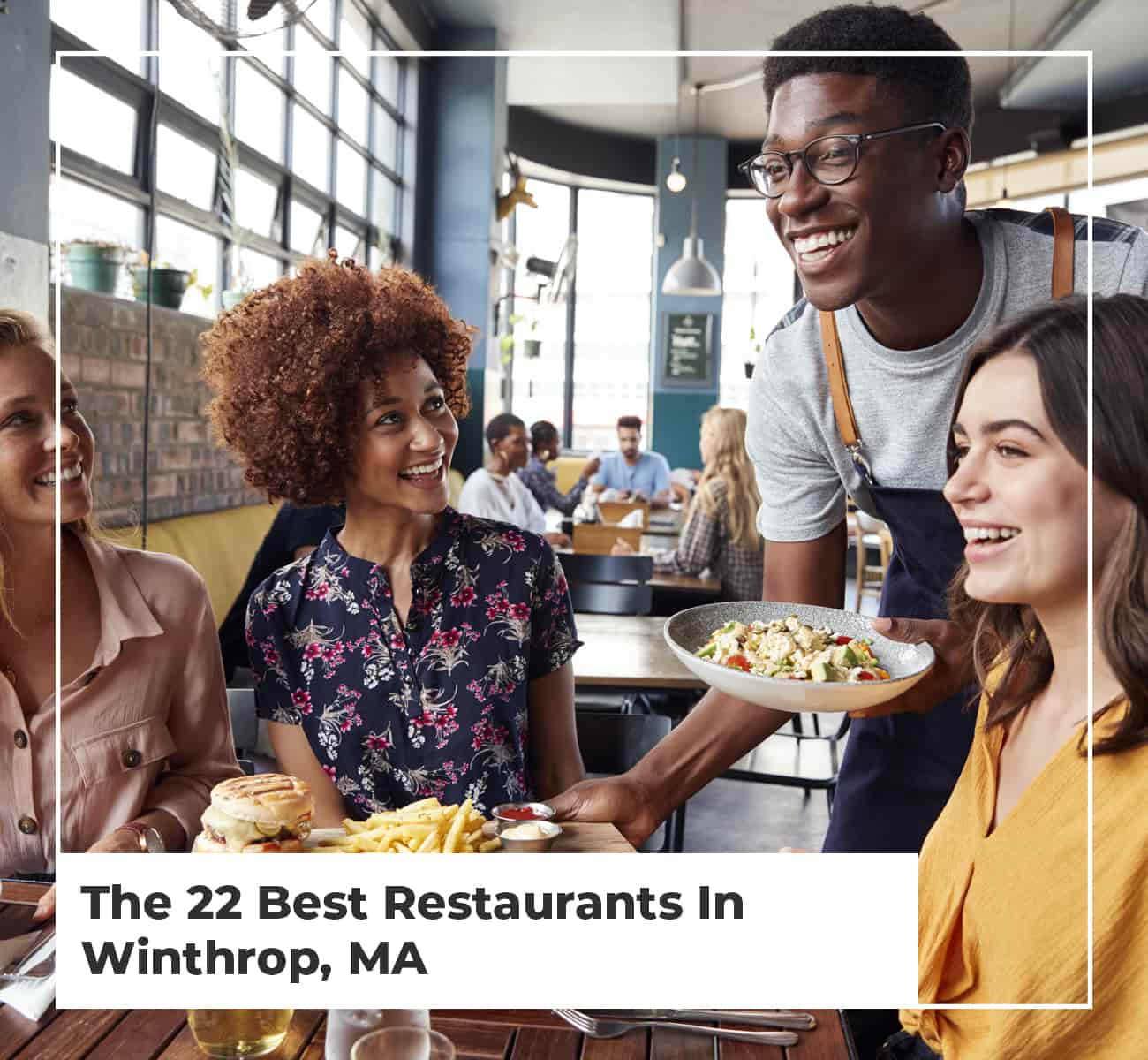 Winthrop is a delightful city in Massachusetts. It is home to many entertaining attractions, beautiful parks, and fantastic restaurants. Choose between casual beachside eateries and elegant Italian cafes. There are many fantastic restaurants in the city and below are some of the best restaurants to dine at in Winthrop, MA.
Winthrop, MA is a great city to live in and visit. Its old, historic building tells tales of life before the world wars. Winthrop is a city people visit for both the scenery and the recreation opportunities. The city has excellent public transportation and exciting waterfront events and activities. Whether you live in Winthrop, MA, or you're passing through, there are many exciting things to do and see.
The Best Restaurants In Winthrop, MA
Deciding where to eat can be challenging and even possibly overwhelming. However, there are many options, all serving fantastic dishes. A couple of important things to ponder when choosing a restaurant to dine are:
Location - Is the restaurant located nearby public transportation? Do you have an easy route to it?
Budget - Knowing your budget before choosing which restaurant you dine at is a good idea. This way, you avoid any surprises at the end of your meal!
Cuisine - Are you interested in Chinese food? How about Mexican? Knowing what kind of food you're wanting will quickly narrow down the search!
Environment - What kind of ambiance are you wanting? Are you planning a special, intimate dinner or a celebratory gathering? Knowing what kind of environment you want will help narrow down the results quickly!
Food delivery - Are you looking for a place that offers free food delivery/cheap food delivery, contact free delivery or a list of great delivery restaurants?
Sit-down or fast food - Many people enjoy going out to have dinner with other dining companions, however, sometimes a quick bite is all one is after! The city does feature many places such as Qdoba Mexican eats, express burritos Mexican grill, upper-crust pizzeria, and just wings - most of which offer contact free delivery!
Choosing the right restaurant sets the entire mood. So whether you're looking for an elegant experience or a family-style diner, there is a place for you among Winthrop restaurants. Below are the best restaurants in the historic city!
Bridges Nepali Cuisine is one of the must-visit Winthrop restaurants. It has a cozy, casual vibe with bright walls and scattered plants. The quaint restaurant serves a variety of delicious foods and has a great selection of vegan menu items. Prices at the restaurant run on the lower end, making this eatery appealing to families. It is kid-friendly and staffed with friendly servers.
Dishes at Bridges Nepali Cuisine are made with fresh, healthy ingredients. The restaurant offers daily specials, coupons, and feature dishes. The food at Bridges Nepali Cuisine looks as beautiful as it tastes. Everything is well presented and aesthetically pleasing while fresh and packed with flavor.
Bridges Nepali Cuisine is open for lunch and dinner. The restaurant has a vast selection of appetizers making it a popular hang-out spot for a light snack.
Popular Dishes at Bridges Nepali Cuisine:
Chicken Tikka Masala
Chicken Curry
Hakku Chula
Chicken and Rice Samosa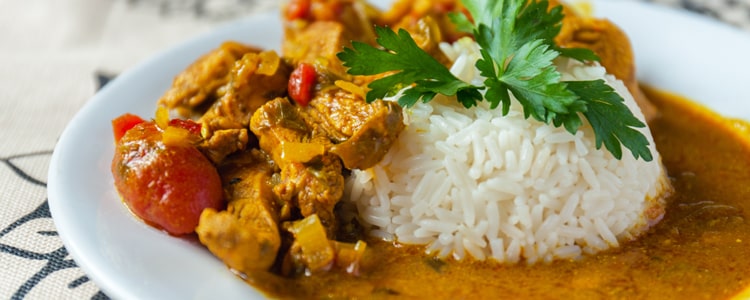 Cafe Rosetti's | 115 Winthrop Shore Dr. Winthrop MA
Cafe Rosetti's serves fine Italian dishes at a very reasonable price. The restaurant features a substantial Italian menu with many vegetarian-friendly options. There is comfortable seating indoors and outdoors. Cafe Rosetti's serves rather large portions.
They prepare their dishes with the highest quality of ingredients, and friendly staff serves them. Cafe Rosetti's has a great ambiance. The restaurant serves both lunch and dinner. In addition, they also offer catering services.
Cafe Rosetti's serves a large variety of dishes. Choose between pizza, salad, sandwiches, and much more.
Popular Dishes at Cafe Rosetti's
Calamari Salad
Grilled Sausage Rice and Beans Submarine Sandwich
Ravioli with meatballs
Cafe Rosetti's is closed on Mondays.
Tuesday-Thursday - 4pm - 8pm
Friday - 4pm - 9pm
Saturday - 2pm - 9pm
Sunday - 2pm - 8pm
Thai Taki | 7 Michaels Mall, Winthrop MA
If you're on the hunt for somewhere unique and delicious to dine at, then look no further. Thai Taki provides an amazing dining experience and serves unique, incredible dishes. The restaurant features a sushi bar and a modern elegant interior design with soft lighting. The relaxed, calm ambiance is undeniable in Thai Taki.
The restaurant serves creative, great-tasting dishes. The dishes are photo-worthy as they are absolutely spectacular. Thai Taki offers a range of menu items. Choose between appetizers, soups, salads, sushi, traditional Thai dishes, and more. Thai Taki is a great restaurant for everyone.
Popular Dishes at Thai Taki:
Torched Salmon Don
Khao Moo Dang
Pad Thai
Thai Taki is open for lunch and dinner.
Sunday-Thursday - 11:30am - 9pm
Friday - Saturday - 11:30am - 9:30pm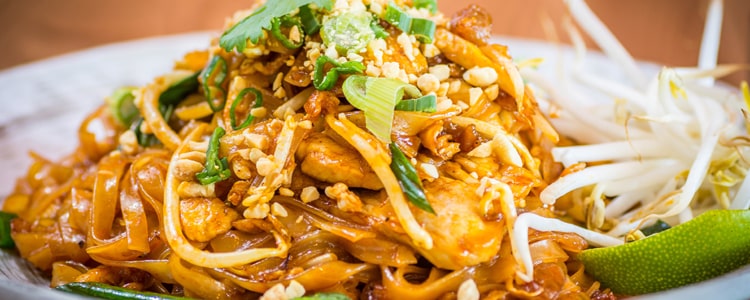 La Siesta Restaurante is a fantastic, 5 stars Mexican restaurant.The restaurant serves a wide variety of authentic Mexican dishes in a friendly, inviting atmosphere. The restaurant has a vegan and gluten-free menu suitable for all lifestyles and diets. The inside of the restaurant is bright and colorful, with pieces of Mexican culture used for decorating. You're guaranteed a great time and delicious food when you dine at La Siesta Restaurante.
Popular Dishes at La Siesta Restaurante:
Tres Tacos
Chicken Poblano
Fish Tacos
Happy Kitchen | 57 Revere St. Winthrop MA, 02152
Happy Kitchen is a pillar in the community. It is a meeting place for many. The restaurant serves outstanding Chinese food. The chefs at the restaurant prepare dishes with only the highest quality ingredients and are presented in an aesthetically pleasing way. In addition, the restaurant has a warm and friendly vibe making it an excellent place for repeat visitors.
Happy Kitchen serves high-quality, fresh food. The restaurant serves generous portions accompanied by reasonable prices.
Popular Dishes at Happy Kitchen:
Salt and pepper fried tofu
Chicken with broccoli
French fries
Though it primarily serves Chinese food, Happy Kitchen also has a great selection of other foods, making it a suitable restaurant for everyone.
Blackstrap BBQ | 47 Woodside Ave. Winthrop MA
If you're craving that satisfying smoky barbecue taste, you need to visit Blackstrap BBQ. The quaint restaurant is so tiny, you'd nearly miss it if you didn't know it was there, but once you step inside, it's impressive. Enjoy the perfect lighting, intimate seating, and an all-around satisfying place to be. The restaurant specializes in all things barbecue and serves up excellent, savory dishes.

Blackstrap BBQ is a great place to get drinks too. It has that fantastic after-work vibe. They have an extensive cocktail and beer menu and a special late-night Friday, Saturday menu. Whatever the occasion, Blackstrap BBQ is the Place to be.

Blackstrap BBQ serves various dishes ranging from brunch to dinner and late-night snacks. The restaurant offers reasonable pricing and seating, both indoor and outdoor. Though it's small, Blackstrap BBQ is the Place to be.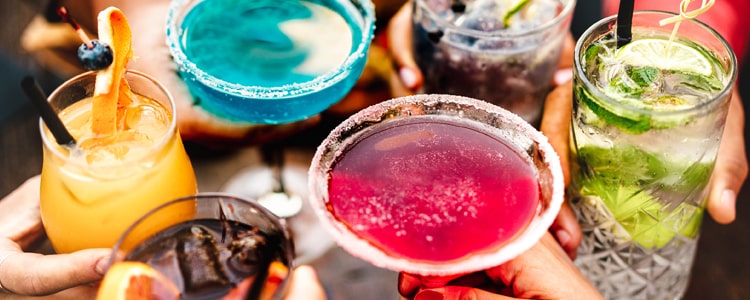 GoGo on the Ocean | 561 Shirley St. Winthrop, MA
GoGo on the Ocean is a small seafood eatery. It is located right on the water, giving guests a spectacular view while they dine. The restaurant serves top-notch food and drink and is a great place to spend time. Enjoy various lobster and shrimp dishes as they're prepared with the freshest and tastiest ingredients.
Belle Isle Seafood is one of the most popular restaurants in Winthrop. It features a calm, casual environment and friendly staff ready to help make your experience fantastic, The exterior of the restaurant has an industrial feel while the interior feels cozy and homey. Belle Isle Seafood serves only fresh-caught seafood. You'll find high-quality ingredients creating beautiful dishes.
Belle Isle Seafood is a bubbling restaurant. It has great operating hours and serves deliciously satisfying food.
Popular Menu Items at Belle Isle Seafood:
Clam Chowder
Fried Seafood Combo
Lobster Pie
Adriana | 19 Main Street, Winthrop, MA
Adriana's Cafe was created in memory of a loved one. Everything is done with the utmost love, care and attention. Adriana's Cafe is cozy with rustic wooden walls and industrial metal seating. The Cafe is a great place to be. It has beautiful waterfront and skyline views. The Cafe serves specialty coffees, bagels smoothies, and more. Items are made with fresh, high-quality ingredients and taste fantastic.

Adriana's Cafe has a large selection of daily specials and fresh bakery items. Enjoy croissants, danishes, muffins, bagels and more. Needless to say, the aroma of the Cafe is very satisfying. The Cafe is open seven days a week from 8 am - 5 pm.
Cafe Delite | 82 Jefferson Street. Winthrop, MA 02152
If you need a fantastic small coffee shop to get your morning coffee, then Cafe Delite is your spot. The quaint cafe is a local-loved spot that the community adores. The Cafe serves fresh muffins, toast, iced/hot coffee, and bagels.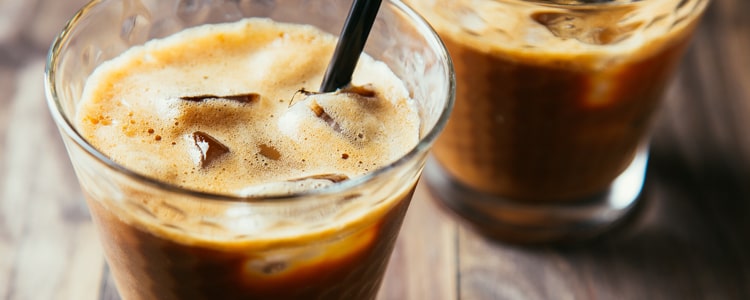 Hi-Tide | 480 Shirley Street. Winthrop, MA

Hi-Tide is a small, homey restaurant in Winthrop, MA. Its operating hours are early mornings until early afternoon. The restaurants' specialty is breakfast. Hi-Tide has an extensive menu with items like eggs, toast, french toast, and daily breakfast specials. The restaurant is very reasonably priced and gives generous portions. Hi-Tide is a delightful restaurant serving satisfying dishes by friendly staff.
Nick's Place | 70 Pauline Street, Winthrop, MA
Nick's Place is a fantastic restaurant. The restaurant offers delivery, dine-in, and drive-through options. Nick's Place has an extensive menu and offers catering services. The restaurant serves a variety of roast beef, seafood and pizza dishes. Nick's Place also has vegetarian friendly dishes.
JW's | 10 Putnam Street. Winthrop, MA
JW's is the Perfect Place to eat in Winthrop, MA. The restaurant offers dine-in, take out and delivery options and serves a mix of American and Italian dishes. In addition, JW's offers mouthwatering good appetizers like Arancini Formaggio and Calamari Fritto. There is also a large selection of fresh, crisp salads and gourmet pizzas.
Popular Dishes at JW's:
Buffalo Chicken
Blackened Salmon
Avocado Burger
JW's has both indoor and outdoor dining. The environment is comfortable and relaxed. In addition, the restaurant offers private event booking and catering to take care of all your additional needs. JW's restaurant is a neighborhood favorite!
Alia Ristorante | 495 Shirley Street, Winthrop MA
Alia Ristorante is an enchanting Italian eatery. It is available for dine-in and take-out. The restaurant has vegan and vegetarian-friendly options made with fresh local produce. Alia Ristorante is known for its fantastic service, friendly staff, and delicious food.
Popular Dishes at Alia Ristorante:
Ravioli Greca
Manicotti Al Forno
Chicken, Ziti and Broccoli
Viking Pub | 59 Putnam St. Winthrop, MA

Viking Pub is a great restaurant. It has relaxing, dim lighting and serves up delicious, nostalgic meals. The restaurant is open 11:30 am - 1 am daily. Viking Pub serves generous portions of favorite American dishes.
Popular Dishes at Viking Pub:
Italian Sausage Sandwich
Mac and Cheese
Hickory Burger
90 Restaurant | 77 Revere Street. Winthrop, MA
90 Restaurant is a family-owned American bistro-style restaurant. It serves up daily and weekly specials, always keeping things fresh and exciting. 90 Restaurant has an extensive wine and cocktail menu and serves delicious menu items. Reservations can be made online for this restaurant.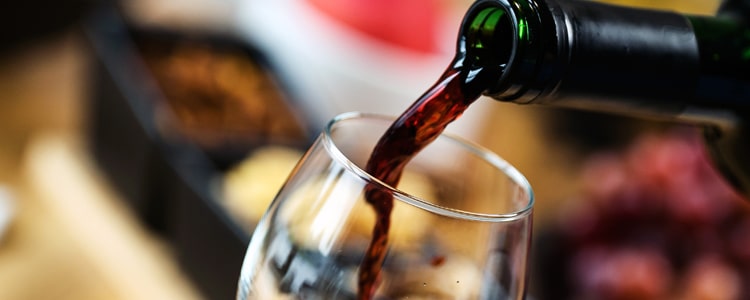 Adriatic Restaurant and Bar is one of the best restaurants in Winthrop, MA. Its dining room overlooks the harbor, giving guests a stunning view of the Boston skyline. Enjoy fresh Mediterranean foods in an elegant, beautiful atmosphere. Adriatic Restaurant and Bar has a full bar and several wide-screen TVs. The restaurant has an extensive menu with unique cocktail drinks.
Popular Dishes at Adriatic Restaurant and Bar:
Grilled Octopus
Sirloin steak tips
Chicken souvlaki
Queso fundido
D'Parma Restaurant is a classic Italian restaurant serving authentic fresh dishes. The inside of the restaurant has a great feel to it. You'll feel right at home inside. The restaurant uses the freshest produce to create traditional and modern Italian dishes. Get your camera ready because these dishes are stunning!
Popular Dishes at D'Parma Restaurant:
Antipasto Della Casa
Porcini
Prosciutto
Doc's Pot Pies | 130 Grovers Ave. Winthrop, MA

If you're craving comfort food, then Doc's Pot Pies is your Place. The restaurant is available for both dine-in and take-out eating. It has been in the community for forty years and is well-loved by the community. Doc's Pot Pies serves a massive amount of homemade comfort foods.
Popular Dishes at Doc's Pot Pies:
Doc's Chicken Pot Pie
Doc's Bacon Mac & Cheese
Katie's Kitchen | 2 Michael's Mall, Winthrop, MA
Katie's Kitchen serves delicious, healthy meals. Pre-order is necessary for Katie's Kitchen, but it's worth the effort! Katie's Kitchen creates beautiful meals with fresh ingredients. Enjoy light, refreshing meals like chicken fajita salad, Greek turkey burger, veggie lasagna and bacon blue cheeseburger. Don't forget to mention any allergy requests!
Dining at the Antique Table Restaurant is an experience unlike any other. Its decor features beautiful antique items and your take on a trip in time as you dine. This top rated restaurant has gorgeous antique photos, clocks, mirrors, and perfect Trattoria-style furniture. Everything in the restaurant is perfectly thought out to give guests a spectacular dining experience.

Everything is prepared from scratch at the Antique Table Restaurant. Only the freshest ingredients are used to give the most satisfying flavors. The restaurant is unique and photo-worthy for sure!

Antique Table Restaurant is open Monday through Friday 4pm - 8:45pm, Saturday, 12pm-8:45pm and Sunday 12pm-8pm. The restaurant can accommodate special gatherings, private celebrations and offers catering services. Dining at the Antique Table Restaurant is a truly unique experience. There isn't a detail that hasn't been thought of, and the entire experience dining in the restaurant is so unique.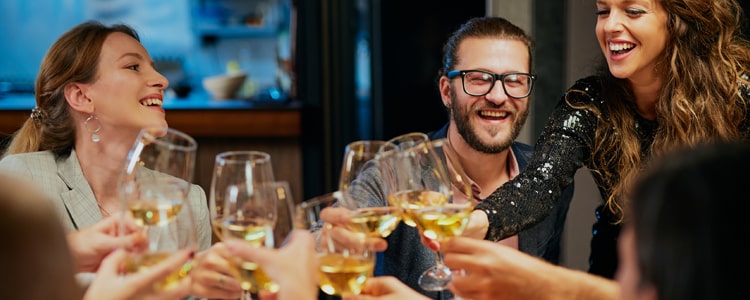 Osaka Lucky Garden is a spectacular Asian restaurant. It recently went through extensive renovations and features a modern, contemporary design. The cuisine is divine, and the restaurant offers carry-out, delivery, and catering services. Dining at Osaka Lucky Garden is an elegant and exciting experience.
Popular Dishes at Osaka Lucky Garden:
Kung Pao Chicken
Thai Clay Pot Curry
Jumbo shrimp with mixed vegetables
Osaka Lucky Garden offers daily specials and an extensive menu. While it specializes primarily in Asian cuisine, it also offers traditional American favorites like french fries. There is something for everyone at Osaka Lucky Garden!

Final Thoughts
Winthrop Ma has plenty of restaurants that are worth exploring and dining in at! These twenty-twos are the best, though! Whether you're looking for a cozy cup of coffee in a trendy Instagram-worthy cafe or an authentic Italian eatery serving satisfying dishes, this city has it. You can find the ultimate comfort food, homemade pot pies, amazing Asian cuisine, and more, all in the same city. Explore restaurants serving fresh, healthy, nutrition-packed lunches, or dine by the water and enjoy the sunset with a cocktail. Most of these Winthrop restaurants also offer excellent catering services, food delivery and private group dining so you can create the experience you want.
These twenty-two restaurants in Winthrop, Massachusetts, are fantastic. Each has its own unique twist on creating the ultimate dining experience. From the very moment you enter the door, the experience begins, and these restaurants will take you on a journey! From the restaurant's aesthetic to the high-quality food, each of these restaurants has something unique to offer.
Seth has 15 + years in multi-unit retail management, and is bringing the renewed focus to the client that has been absent from the industry for decades. We integrate the latest and greatest technology, at the same time making your purchase or home sale as stress free as possible.
Get in touch today by filling out a contact form or giving us a call.
Homes For Sale in Winthrop, MA