The Best Cities To Live In South Shores, Massachusetts - The Definitive Guide
Posted by Seth Williams on Wednesday, December 9, 2020 at 2:20 PM
By Seth Williams / December 9, 2020
Comment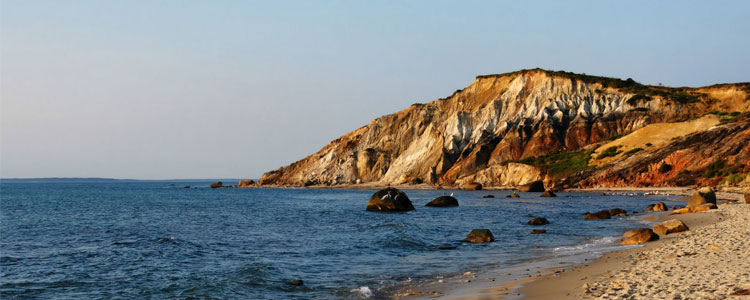 South Shore, Massachusetts, has often been called "The Land of Pilgrims and Presidents" due to its rich history and recognition of being the hometown to several American presidents. The South Shore stretches south and east from Boston toward Cape Cod and is home to many scenic beaches along the coast of Massachusetts Bay and the Boston Harbor.
View All Homes For Sale in South Shore, MA >>>
The region is home to hundreds of amazing amenities including a diverse array of restaurants, including locally-owned and operated dining options as well as all the familiar franchise favorites, and shopping opportunities, including shopping malls and complexes as well as unique boutique shops littered throughout the charming cities and towns of South Shores.
The population of the South Shore region is approximately 541,364 of the friendliest folk on the eastern coast. Communities in this area are close-knit and have a real sense of small-town charm.
Locals to South Shore can take advantage of the natural beauty in and around the region, soaking up the sun on one of the many beaches, relaxing on the beautiful green grasses found in the immaculate parks, and cruising on the waters as a member of the various yacht clubs, some of which have been around for over one hundred years!
The following is a list comprising some of the very best cities to live in South Shores, Massachusetts.
Hingham, Massachusetts
Hingham has been consistently ranked as one of the top places to live in all of Massachusetts. Located in Plymouth County in South Shores, Hingham is home to over 23,293 people and is known best for its colonial history and location on the Boston Harbor.
Hingham has a wonderfully rich history. Originally dubbed "Bare Cove," the name was changed when the area was first incorporated as a town in 1635, just two years after the first English settlers arrived. Hingham is proud of its heritage and strives to share the origins of the city with locals and visitors alike through the many museums and historical landmarks accessible to the public.
The real estate in Hingham is quite competitive. With an ideal location, being situated along Hingham Bay, residents can enjoy the beautiful beaches, parklands, and recreational facilities year-round. Homes in Hingham can range anywhere from the low $300,000s to as high as $3.7 million, with a median selling price of $742,300. The housing styles in Hingham varies between single-family homes, townhomes, condominiums, and apartment complexes.
Hingham residents are treated to the wonderful array of unique shopping opportunities, diverse dining establishments, inspiring art galleries, and fascinating museums showcasing the state's exciting history. If that isn't enough to satisfy the needs of the locals, residents have the option of venturing out to the thriving downtown region of Boston, which is a little over 30 minutes away. Here, visitors can explore even more shopping complexes, restaurants and cafes, and an incredible variety of entertainment and excitement.
There are seven schools in the city of Hingham; three elementary schools, one middle school, one high school, and two privately run educational institutions. All of these schools come highly-rated and score in the top 20 percent in all the schools in Massachusetts.
With the amount of beautiful parks, low crime rate, and absolutely fabulous schools in the area, Hingham is a fantastic place for families to settle down in. Both the private and public schools serving the area are some of the top-rated educational facilities in the state.
View All Homes For Sale in Hingham, MA >>>
Duxbury, Massachusetts
Located along the beautiful seaside, Duxbury is a charming coastal town that has been a part of Plymouth County since 1637. This scenic town is located approximately 35 miles southeast of Boston and is chock full of fantastic amenities and stunning park areas.
Duxbury got its start as a farming town, with settlers coming to the area building up prosperous farms along the coastline. Later on, fishing schooners were a popular economic contributor with shipyards littering the shores of the bay. When the shipyards became obsolete, being overtaken by modern advances and technologies, Duxbury abandoned its main shipping and fishing industry and became a well-known summer resort area, taking full advantage of the gorgeous seaside land. In fact, the Duxbury Yacht Club has recently celebrated its 120th anniversary!
While Duxbury is approximately 40 minutes from Boston, it's only a cool 15 minutes to the historic city of Plymouth. Residents can explore the vast array of museums and archives that the city has to offer, soaking up the rich culture and history of the state of Massachusetts.
The residents of Duxbury are familiar with the gorgeous, well-maintained parks, beaches, and recreational areas. Being a summer resort destination, Duxbury takes pride in the maintenance of its public-access areas. The city keeps to very high standards of cleanliness, safety, and friendliness and has become known for such amazing features.
One of the best features of living in Duxbury is the proximity to the water. The public has access to multiple boat launches and docks and residents take full advantage of this terrific amenity. Many locals take up water-based hobbies including sailing, water-skiing, fishing, and kayaking. The access to the marinas in the area make these hobbies easy to pick up.
There are four schools located in the Duxbury area; two elementary schools, one middle school, and one high school. These schools provide quality education to the students in the area.
The homes found in Duxbury range between gorgeous waterfront properties, cozy, family-friendly subdivisions, and free-standing homes nestled onto large, private lots. The average listing price of the real estate in Duxbury is approximately $840,000. Due to the city being a well-known resort destination, it's not uncommon for residents to be seasonal, living in summer homes throughout the warm and sunny seasons.
View All Homes For Sale in Duxbury, MA >>>

Braintree, Massachusetts
Braintree is a largely-populated city located in Norfolk County. The 35,744 residents of the city are quite diverse, from young families to retirees, to thriving individuals. Braintree has been ranked high on several lists including the Best Places to Raise a Family in Massachusetts due to its safe atmosphere and great educational institutions, including several highly esteemed private schools.
The city wasn't originally named Braintree, in fact, the city went through several name changes over the years. The land was first colonized by Captain Wollaston in 1625 the area was dubbed Mount Wollaston. Later on, Thomas Morton took over rule and renamed the area Merry Mount. The land was again resettled in 1640 and incorporated into a town, taking on its final name of Braintree. A full documentation and display of the city's hectic and interesting history can be explored in one of the many museums throughout the region.
The educational facilities in Braintree are some of the best in the state. There are a total of 17 schools serving the students in the city including seven elementary schools, two middle schools, one high school, and seven private and charter schools consisting of a religious focus or specialty programs.
There are many major roadways that run through and around the city which provides locals with convenient access to the greater Boston area as well as plenty of other fantastic cities in Massachusetts. Along with the easily accessible highways and interstates, Braintree also has a fantastic commuter rail service and even a small airport, making transportation a breeze for all residents and visitors of the city.
The real estate in Braintree is competitive, yet affordable. Homes in the city range anywhere between $149,000 to $1.6 million. The diverse selection of housing designs will suit anybody in all walks of life. Braintree has multi-family row homes, moderate, three- to six-bedroom single-family homes, condominiums, apartments and high rise complexes, and quiet, county homes that include a few acres of land. The average selling price of one of these fabulous Braintree homes is about $608,500 and caters to every living style imaginable.
View All Homes For Sale in Braintree, MA >>>
Cohasset, Massachusetts
Quite unlike the busy streets in Braintree or Hingham, Cohasset is a quiet, charming town filled with friendly people and picturesque scenery. With a population of 8,445, Cohasset is one of the smallest towns on this list, though what it lacks in population, it greatly makes up for in personality.
To the west of Cohasset is Hingham, to the northwest is Hull. All three of these areas were originally part of Suffolk County but in 1793, when the southern end of this area became Norfolk County, Hingham and Hull incorporated themselves into Plymouth County instead, leaving Cohasset to remain a part of Norfolk County.
Cohasset is nestled in the "corner" of South Shore, where Boston Harbor ends and Massachusetts Bay begins. With this idyllic location, Cohasset has gained a reputation for its popular beach areas (having three main beaches located along the bay), beautiful parks, and fantastic reservations. Nature-lovers flock to this area to absorb all the coastal fresh air that the town has to offer.
This charming small town can best be described as "sparse suburban." The median sales price in Cohasset is $859,000 with houses costing as high as $7.4 million. The beautiful homes in the area can be found along the waterfront, backing onto acres of gorgeous parklands, or in one of the quaint, family-friendly subdivisions throughout the town.
Cohasset operates under its own school department. This school district is made up of two elementary schools, one middle school, and one high school and serves approximately 15,000 students. There are no private or charter schools directly in the area, however, neighboring cities and towns allow residents the option of sending their children to a privately-run school nearby.
View All Homes For Sale in Cohasset, MA >>>
Quincy, Massachusetts
Often referred to as "The City of Presidents," Quincy is known as being the birthplace of two U.S. presidents (John Adams and his son John Quincy Adams) as well as John Hancock, the first signer of the Declaration of Independence. This prominent city is located in Norfolk County, just south of Boston, and has a population of 92,271.
Quincy was first settled in 1623 as a part of Braintree, Massachusetts. In 1792, Quincy split to form its own town and eventually became a city in 1888. The city quickly grew a name for itself in the granite industry and was later the site of the Granite Railway, the first commercial railroad in the United States.
Being conveniently located along the southern border of Boston, residents of Quincy have access to not only all the great restaurants and amenities of its own downtown core, but the amenities of downtown Boston as well. A quick drive to the north will bring locals to a diverse selection of bars, restaurants, clubs, coffee shops, as well as a flurry of activity and entertainment to choose from.
Quincy is a fairly priced city, with a median selling cost of $575,00. The homes in the area include free-standing homes, multi-row condos and townhomes, private residences in the more rural areas, as well as apartment and high-rise complexes. With such a wide variety to choose from, Quincy is the perfect place for just about anybody to call home.
The educational system of Quincy is run under its own school district. Quincy Public Schools is made up of one early childhood center, eleven elementary schools, five middle schools, and two high schools. On top of that, residents have the option of sending their kids to private or religious school, of which the city has plenty.
View All Homes For Sale in Quincy, MA >>>
South Shores, Massachusetts, is made up of not only these five fabulous cities, but dozens of areas just waiting to be explored and considered by potential residents. From the cozy small towns like Cohasset to the thriving and busy streets of Quincy, South Shores supports all varieties of lifestyles.
Nature-enthusiasts flock to this gorgeous coastal region to take in all that the beautiful landscapes and shorelines have to offer. Whether it's for a summer home away from busy city living or a family looking to start their life in a friendly and supportive neighborhood, South Shore, Massachusetts, has something for everyone.