7 Reasons To Buy a Condo in Winthrop, MA in 2022
Posted by Seth Williams on Monday, September 26, 2022 at 12:27 PM
By Seth Williams / September 26, 2022
Comment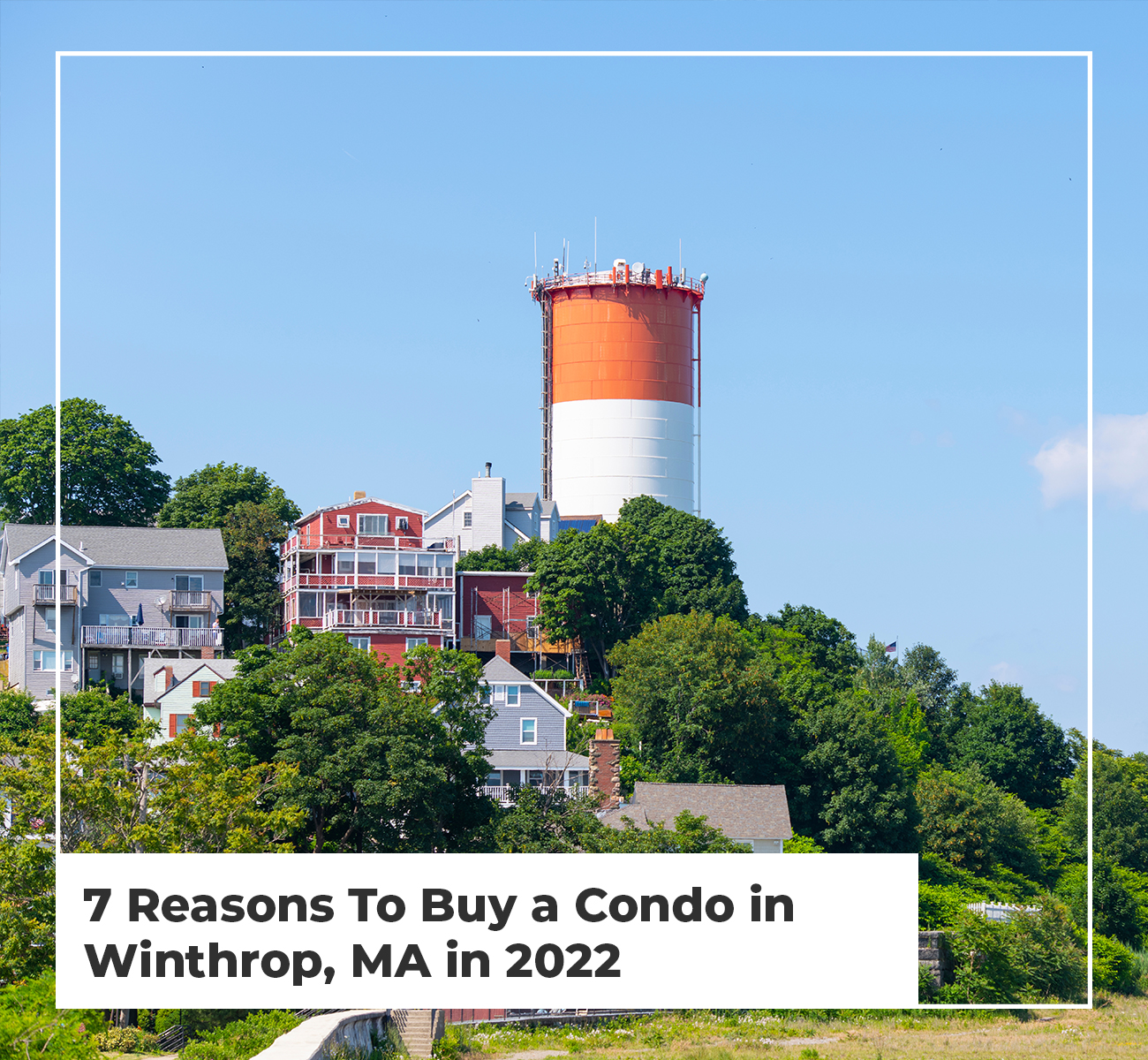 Winthrop, Massachusetts, is a delightful town that is full of friendly people and great homes. The city has started to become very popular with those who are looking for a good alternative to living right in Boston, and it's got excellent condo options.
Winthrop is considered to be a suburb of Boston, and it has about 19,000 residents. The town is located on the eastern edge of the state, and it is well known by locals for its sandy beaches. It's a delightful town that is full of nautical charm and great homes. If you have thought about moving to this beautiful city, have a look at this list to see the 7 reasons to buy a condo in Winthrop, MA.
1. The Amazing Location
Winthrop is an area that is surrounded by water, so you always have a delightful view of the nearby beaches. The Winthrop shore is one of the city's best features, and people like being so close to the water. Condos in the area are mostly located right on the edge of the water, so you are steps away from the beachfront.
The city's location is also fantastic, and it's ideal for anyone who wants to live close to Boston but still get a small-town feeling. The town is just a 34-minute drive from the big city, which makes it an excellent choice for anyone who wants to get a job in Boston and commute to work. Boston has quickly become a huge hub for tech and science, and the town is full of new job opportunities in many different fields.
Getting to Boston from Winthrop is easy, and you can either take a boat or a car to get to the Boston area. Route 145 passes through the town, and it's the main road that connects the area to the mainland. If you don't have a car, you can choose to use some of the local transit systems, like the Paul Revere transit system (bus) or the nearby MTBA subway system, which has stops that are less than half a mile from the city limits.
2. The Cost of Living
When you are looking at the overall cost of living, you want a number that is as low as possible. The index uses the number 100 to represent the average cost of living in the entire country, so anything higher means the town is more expensive, while anything lower means it's less expensive. Cost of living measures things like housing costs, groceries, health costs, and many other factors, so it's a great way to tell how much you will be paying.
The cost of living for Winthrop is 143, which means it is 43% higher than the rest of the country. While this may seem quite a bit, when you compare it to a city like Boston (163) or the Vineyard Haven area or Massachusetts (175), it's much more reasonable.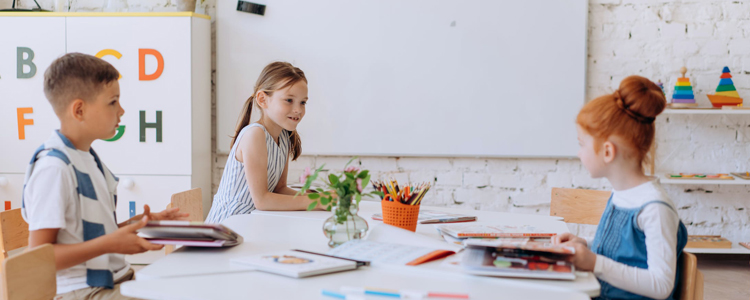 3. The Excellent Schools
Winthrop has some highly rated schools in town that are a great choice if you have school-aged children in your family. Let's take a peek at some of the top schools in Winthrop.
William P. Gorman Fort Banks Elementary School is rated in the top 3 elementary schools in the county. The school has close to 400 students in grades PK-2 and a student-to-teacher ratio of 12 to 1. The town also has the Arthur T Cummings Elementary school, which has about 400 students in grades 3-5 and a student-to-teacher ratio of 12 to 1.
For middle schools, check out Winthrop Middle School, which educates roughly 450 students in grades 6-8. The school has a student-to-teacher ratio of 13 to 1, and it has been ranked within the top 200 Public Middle Schools in Massachusetts Winthrop also has a great by niche.com.
Winthrop also has a great high school called Winthrop Senior High School. This highly rated school has about 560 students in grades 9-12 and a student-to-teacher ratio of 13 to 1. They have an 87% graduation rate, and students who have reviewed the school talked about the great teachers and friendly atmosphere.
4. The Beautiful Condo Options
One thing you will notice about Winthrop right away is the beautiful-looking homes. The nautical and beachfront themes are prevalent, and you can see how the homes and condos have run with the theme. Being so close to the water has made an imprint on the architecture and style that the town has.
Many of the condo buildings are not high-rise style, but they offer up fantastic views of the beach. Nautical-style buildings mean you will see plenty of bright colors, exposed wood, and lots of beachfront porches. These condos are ideal for those who want to live near the water and don't want to worry about the maintenance that comes along with a house.
The condos in Winthrop are moderately priced, and you can find most of them in great areas of town. There are also quite a few that have 3+ bedrooms which is fantastic if you are looking to move with several people or if you are looking for a condo that will still give you plenty of space.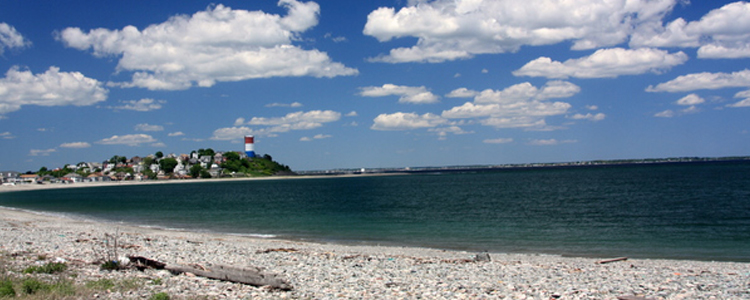 5. The Fantastic Local Beaches
Many people move to Winthrop to have access to the beaches all year round, and they love being able to take a dip in the nearby water. Let's take a look at some of the beaches in Winthrop so you can get an idea of how close you will be to the crisp and cool ocean.
Winthrop Beach
If you want a great beach for water activities, check out Winthrop Beach. It's known for its five offshore breakwaters that are often referred to as the Five Sisters, which can be reached at low tide. The beach has recently undergone some upgrades that have made it a popular area for tourists and visitors.
Lifeguards are on duty from late July to early September, and people come from all over to enjoy the great swimming and fishing opportunities. The beach rules state there is no alcohol, fires, or littering, so it's a fantastic choice if you are looking for a family-friendly beach to take your relatives.
Yirrell Beach
Another popular beach for families is Yirrell Beach which is located at the southern end of the town. It's known as the quieter beach in the city, and it hosts events every summer, like the Winthrop Sandcastle Festival in June and the Old Fashioned Family Day At The Beach in July. Visitors love to explore the rocks at low tide to find extraordinary sea life, and they enjoy the quiet of the secluded area.
6. The Area Amenities
If you are looking for a place with plenty of things to do, then look no further. Winthrop has quite a few parks and baseball fields that are available for residents of the city. They also have an indoor ice rink called the Larson rink that is perfect for anyone who wants to practice on the ice.
The town is also home to the Winthrop golf course. This nine-hole course is a par 35, and it's a semi-private course that was founded in 1917. golfers enjoy hitting some balls among the gorgeous views, and they enjoy the fantastic clubhouse that's home to two bars and a large dining room.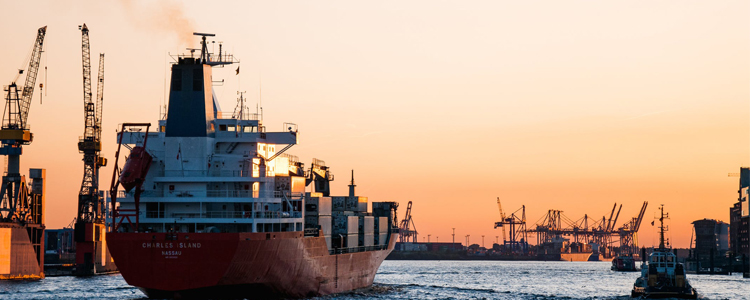 7. The Local History and Community Atmosphere
Many people who are current or previous residents of the city have raved about how great the sense of community is within the town. They enjoyed the small-town feeling that comes along with living in the city. The area is ideal for anyone who is looking for a quiet place to live where they can be near the beautiful sounds of nature and enjoy the amazing views of the water while being surrounded by a fantastic group of people.
The area is full of rich history, and it has five buildings that are registered on the National Register of Historic Places. These buildings include the Deane Winthrop House (one of the oldest wood-frame houses in the country that was likely built in 1675), the Edward B Newton School (former school built in 1908), Fort Banks Mortor Battery (former military command post that was used in WWII for many different purposes), Metcalf Square Historical District and Winthrop Shore Drive. Many residents love living so close to some great pieces of American history.
Winthrop has so many unique features that have drawn in condo buyers over the last few years. If you are looking for delightful seaside views and a friendly community, then Winthrop is one of the best choices. Have a look at some of the great condos available in the city today to see which one will suit you the best.
Seth has 15 + years in multi-unit retail management, and is bringing the renewed focus to the client that has been absent from the industry for decades. We integrate the latest and greatest technology, at the same time making your purchase or home sale as stress free as possible.
Get in touch today by filling out a contact form or giving us a call.