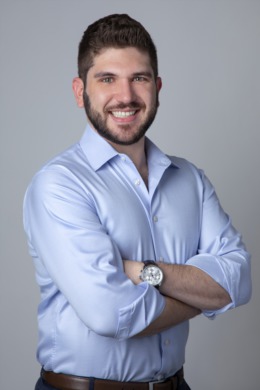 As a highly driven and focused Realtor serving clients in the Cambridge, Medford, Somerville, Everett, Medford and Boston areas, Stephen Laredo is passionate about helping his real estate clients achieve their goals in a stress-free process. He has lived in various Boston neighborhoods experiencing everything the area offers. His extensive knowledge of local markets makes him a resourceful and reliable advisor with excellent property matchmaking. Whether it's a first home, forever home, multi-family property, condo, or renting that cozy one-bedroom, Stephen is the real estate partner you can always count on to be in your corner. 
Stephen holds a Bachelor of Science in Business Management, which allows him to see the bigger picture and think long-term where investments of all kinds are concerned. He is well-equipped with sharp business acumen and excellent organizational, entrepreneurial, and analytical skills useful in real estate. Before joining real estate, he had a successful career in technology recruitment for senior-level engineers and leadership roles, where he handled complex negotiations and gained extensive marketing, branding, and professional customer service skills. During his career, he successfully worked with dozens of candidates simultaneously while providing clear communication and attaining proven success for all. These attributes make him the perfect advocate for real estate clients.
Stephen's competency lies in his ability to connect easily with his clients, listen attentively to understand their needs and go out of his way to meet and exceed their expectations. Each client receives personalized attention as he manages the transaction from start to finish. His passion for service and strong work ethic are the cornerstones of his success in building strong relationships and helping clients navigate the ever-changing real estate market. 
Outside real estate, Stephen enjoys taking walks with his dog Bolt, frequenting the local golf courses, hiking/camping, spending time with friends and family, and trying new restaurants in the Boston area. Whether you're looking to buy, sell, or rent, contact Stephen today for a client-centric concierge-level service where your satisfaction is a priority.