Sol Elta
Director of Sales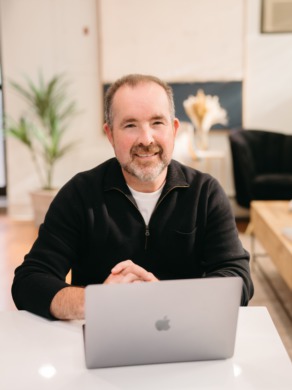 With two decades of expertise in consumer electronics and people management, Sol brings a wealth of knowledge to our firm. As Director of Sales Operations, he assumes a pivotal position in our organization, entrusted with the responsibility of steering essential endeavors. These include fostering agent development, sourcing top talent, orchestrating seamless onboarding processes, fine-tuning profitability strategies, and implementing cutting-edge technology solutions, all while maintaining a steadfast commitment to achieving and surpassing our revenue targets. In addition to his extensive professional background, Sol is actively pursuing his Massachusetts Salesperson license, a testament to his ongoing dedication to professional growth and excellence in the field.
Originally hailing from the Midwest, he has now called Southern New Hampshire home for many years. Sol places a high value on family, cherishing his twelve-year marriage to his wife Keely and their four children: Brighton, Adelena, Caellum, and Grace.
Sol ardently supports both the New England Revolution and Fulham FC in the Premier League. He also passionately advocates for youth soccer programs in Northern Massachusetts and Southern New Hampshire. During moments of relaxation, you'll find Sol and his family exploring the tranquil lakes of Southern Maine and Northern New Hampshire. His profound dedication to family and community makes him a well-rounded professional and an invaluable member of our team.