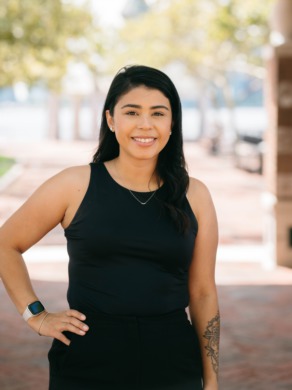 With five years of property management experience and fluent in Spanish, she brings valuable skills to her new role as a licensed agent. Growing up with an immigrant mother who pursued the American dream, her perspective and determination to assist others in achieving their homeownership goals have been deeply influenced.
Having personally gone through the home-buying process at a young age, Digna can relate to her clients and offer them personalized support. She places great importance on establishing genuine relationships and strives to build lasting connections with her clients. Her dedication lies in helping them fulfill their dreams of becoming homeowners.
Beyond real estate, Digna takes pride in being a mother to two boys named Noah and Damian. Family holds significant importance in her life, and she cherishes spending quality time with her loved ones. As a food enthusiast and avid traveler, she embraces the opportunity to immerse herself in different cultures and cuisines.
Digna's aspiration to instill her passion for real estate in her children exemplifies her long-term commitment to the industry and her desire to inspire the next generation. With her personal and professional experiences, Digna is well-prepared to make a positive impact in the real estate field and the lives of her clients.